Slim Your Body
Even if you have no excessive weight, the camera can make you look a bit plumper than you really are. So shake off those extra pounds by slimming your body in PhotoWorks. Just use the Slim tool to mark your body, then drag a slider to instantly become more slender. Additionally, use the Reshape feature to manually warp your thighs, shins, and arms. And don't forget about a flat stomach - shrink it with the same Reshape feature.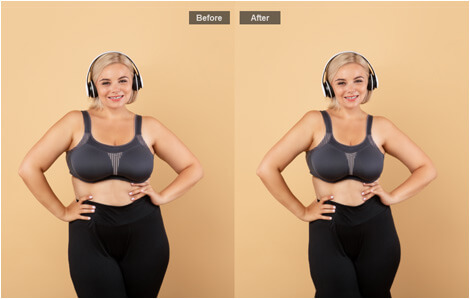 Make Legs Longer
Get yourself ready for a catwalk. Use this smart body editor for Mac and Windows to give yourself longer and leaner legs. Just pick the Legs tool, place the marker, drag the Height slider, and watch as you grow a few inches taller. Want to slim your legs as well? Then drag the Width slider to do so. If you want to chisel the shape of your thighs and ankles, opt for using the Move and Shift instruments.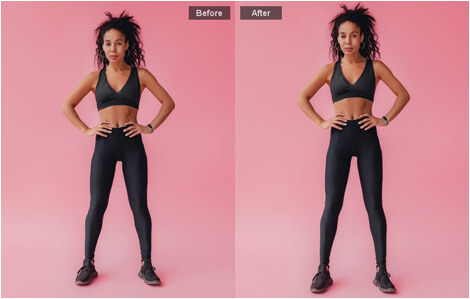 Enlarge Your Body Parts
Always dreamed of Jessica Rabbit's silhouette? Then try shaping your body into it. Use PhotoWorks' body sculpting tools to enlarge your breasts and hips. Pick the Enhance tool, draw a selection over your boobs and let the tool work its magic. Do the same with your hips to make them more sensual. The Enhance tool might also be applied to your bottocks, if you really wish to go for the trendy curvy look.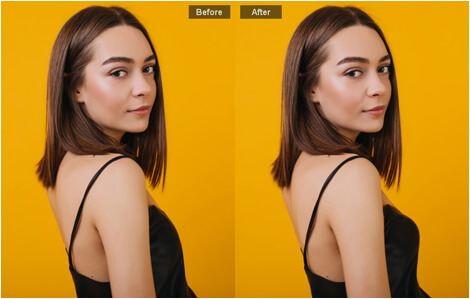 Achieve a Ripped Torso
Photoshop your body into a Greek althete's statue. Use the Reshape feature to give your abs, biceps, deltas, and glutes some tuning. Pick the Shift tool and make a few brushstrokes to make your arms and shoulders appear bigger and stronger. Get rid of the midriff bulge with the help of the Shrink instrument. Don't worry about warping your surroundings - PhotoWorks has a nifty Reconstruct instrument that will restore the background's look.