Powerful Features of PhotoWorks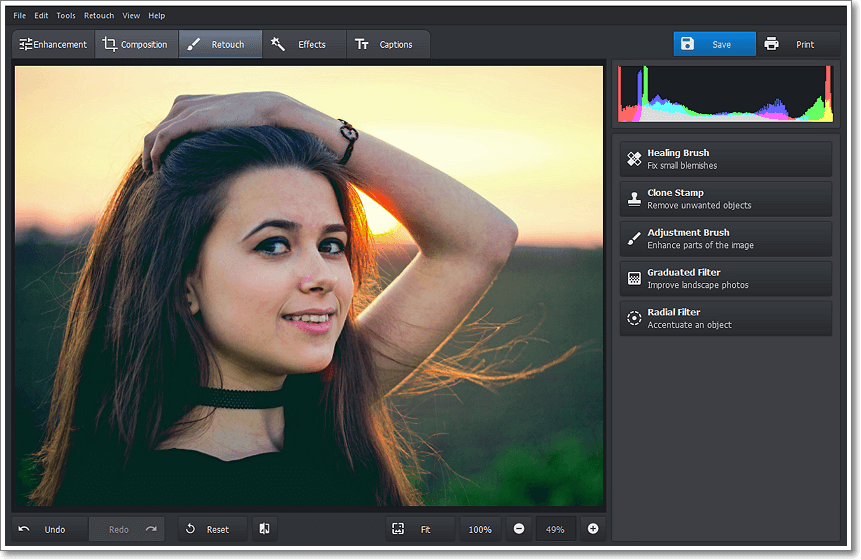 Professional-level portrait retouching. Get rid of imperfections, increase clarity, correct color balance.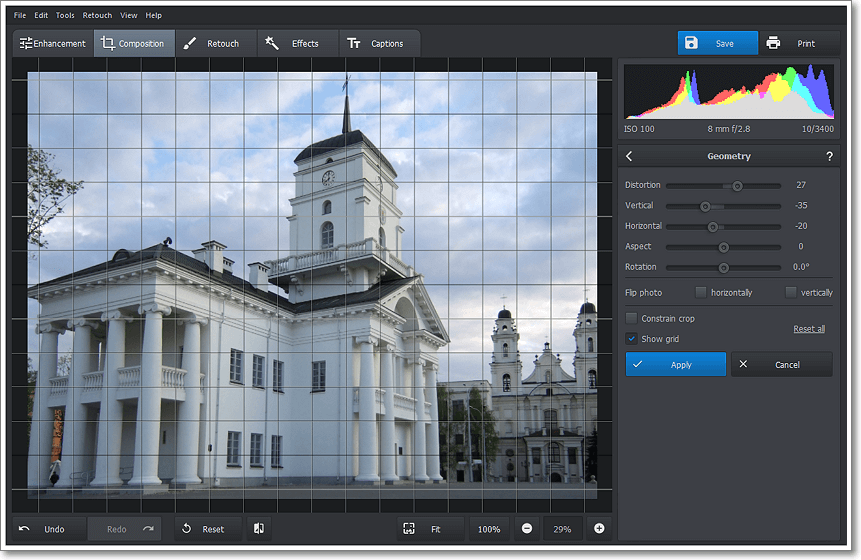 Perspective and distortion correction. Level out the horizon, fix the "falling building" effect and lens distortion.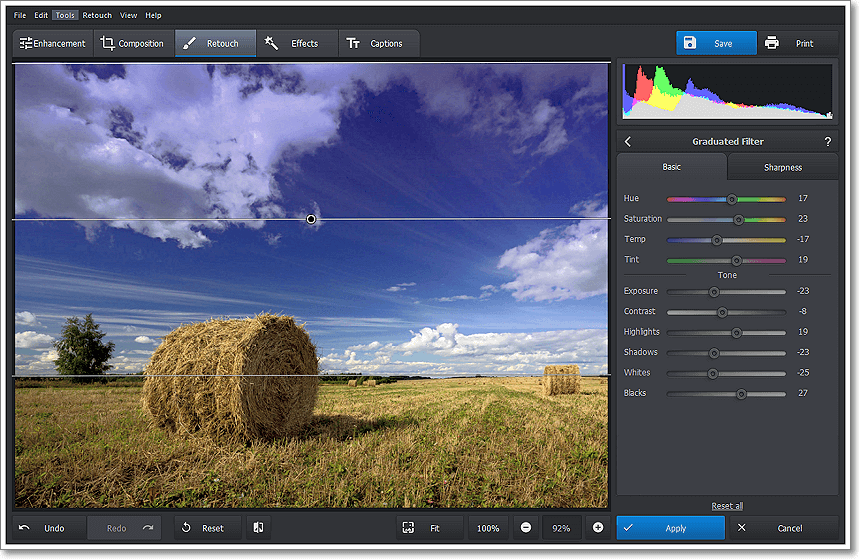 Graduated filter for improving colors and lighting on landscape photos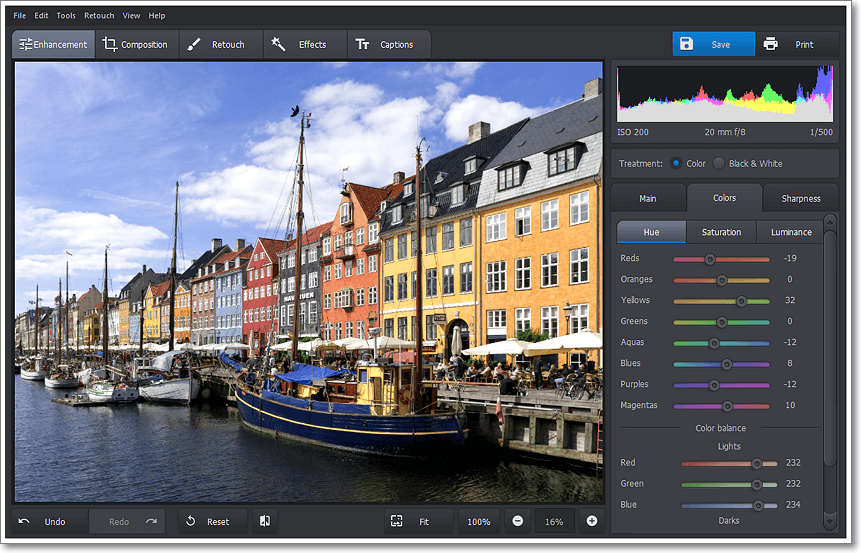 Intelligent tools for working with colors. Change any hue as if by magic!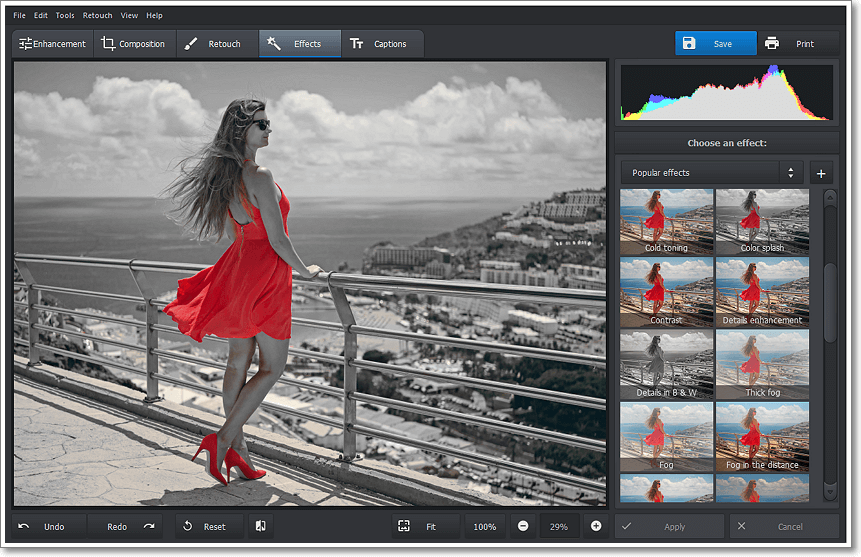 Awesome photo effects - vintage, black & white, HDR, color splash and many others