Showcase Every Last Detail
Sharpness can make or break your image. Kick fuzziness to the curb with smart sharpening to add dimension and clarity. PhotoWorks' picture quality enhancer will even target specific elements of your photo so that you can add an extra "pop" around your eyes or draw attention to delicate architectural features.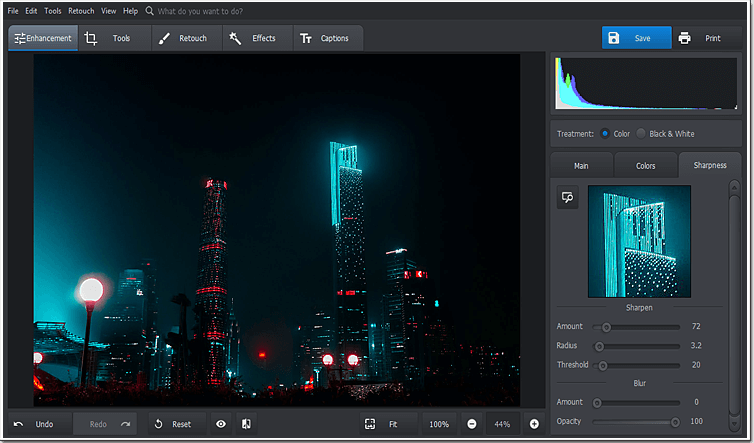 Eradicate Distracting Digital Noise
Low-light photography is notorious for excessive noise, the digital counterpart to film grain. But unlike film grain, noise can be more of a distraction than an enhancement, and it's tough to remove manually. The denoise quality improver adds a smoothing effect, quieting down pesky artifacts throughout the photo so your image can speak loud and clear.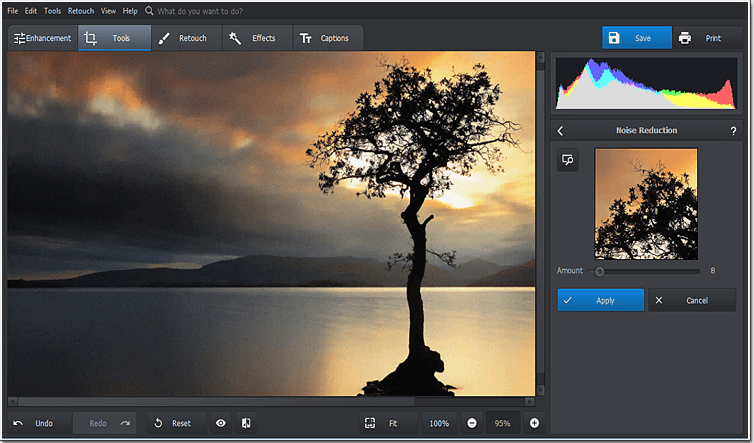 Try a New Look With One-Click Effects
Don't have time to make in-depth changes or search through endless menus for the right option? The automatic photo enhancer's smart presets turn plain snapshots into works of art with one hassle-free click of your mouse. Enhance, alter, and improve your favorite shots without the stress of mastering complicated, pricey pro-level software.