De-Age Your Pictures with Intelligent Software
Did a brutally honest camera accentuate every little skin wrinkle on your face? Or did bad lighting age your model way beyond their years? Whichever the case, there is a simple way to fix this - you need a digital wrinkle remover. PhotoWorks is the best software to do the job. Use this smart photo editor to smooth wrinkles and make the face in the picture look fresh and well-rested.
Before
After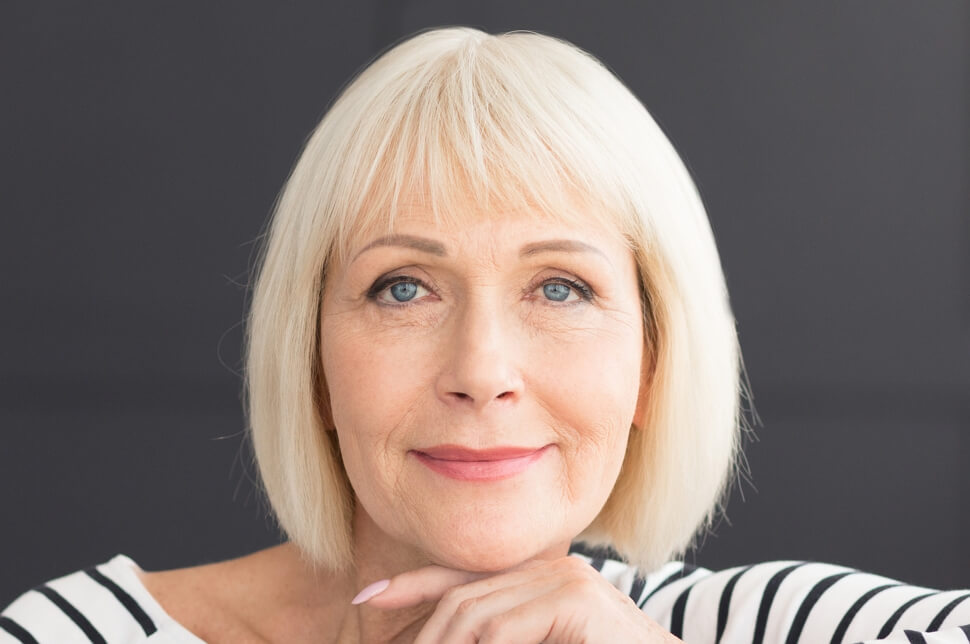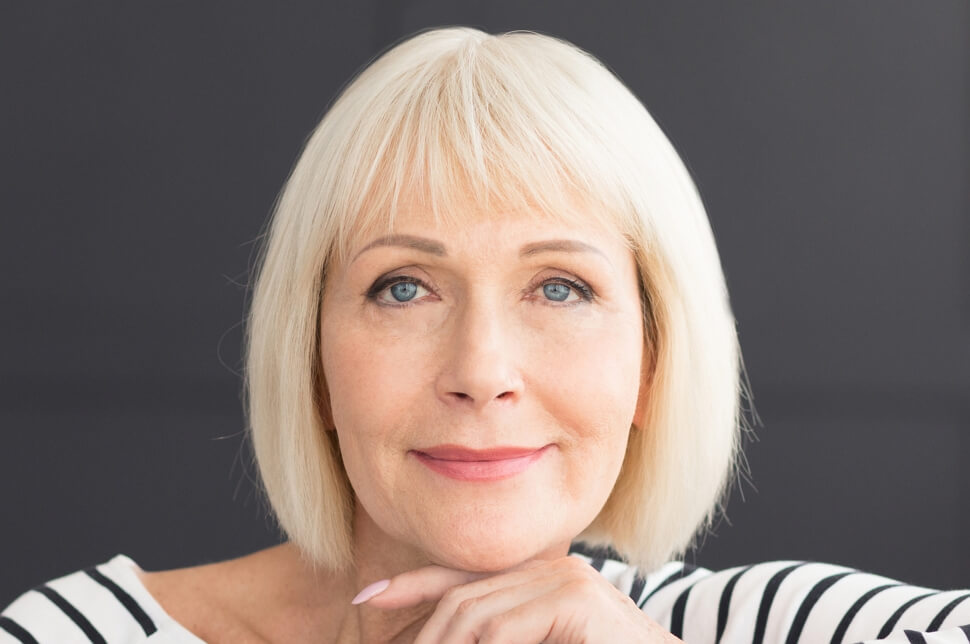 How to Remove Wrinkles from Photos in No Time
Step 1. Open Your Picture in PhotoWorks
Download and install this photo editor with a wrinkle remover tool. Open the picture you want to beautify. Zoom in the problem area by clicking the Plus icon at the bottom.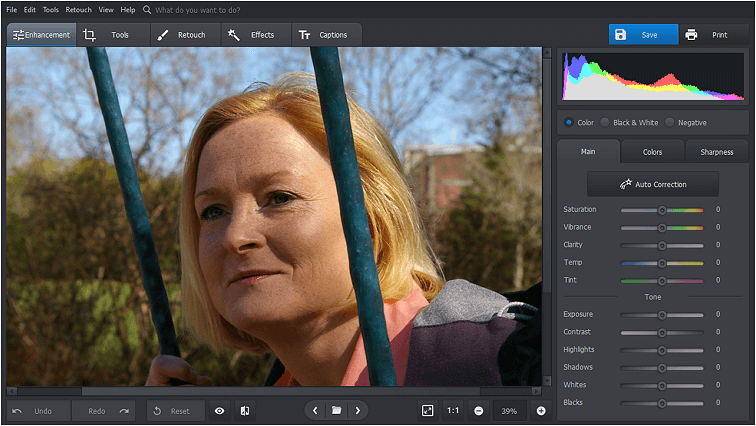 Start PhotoWorks to remove wrinkles from your photo
Step 2. Fix Larger Face Wrinkles
Switch to the Retouch tab and choose the Clone Stamp. This tool copies pixels from a donor area and pastes them over the wrinkles. Use the Clone Stamp to conceal prominent creases on the forehead.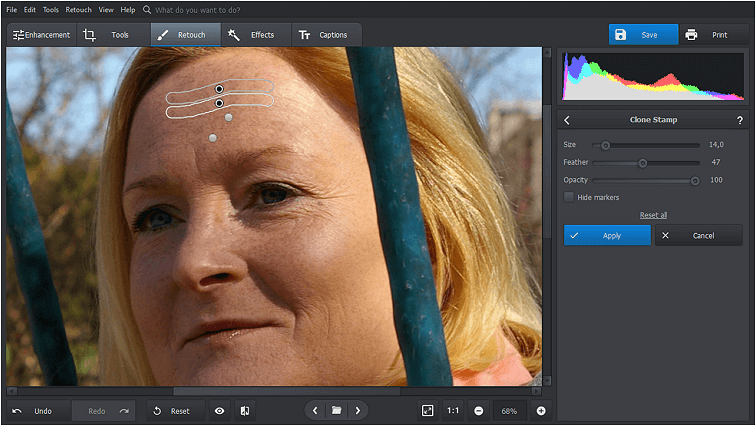 Get rid of wrinkles with the Clone Stamp tool
Step 3. Erase Smaller Creases
Now pick the Healing Brush. Get rid of the remaining small imperfections like eye wrinkles with a few precise clicks. This tool is quite delicate, so the changes won't affect other areas of your picture.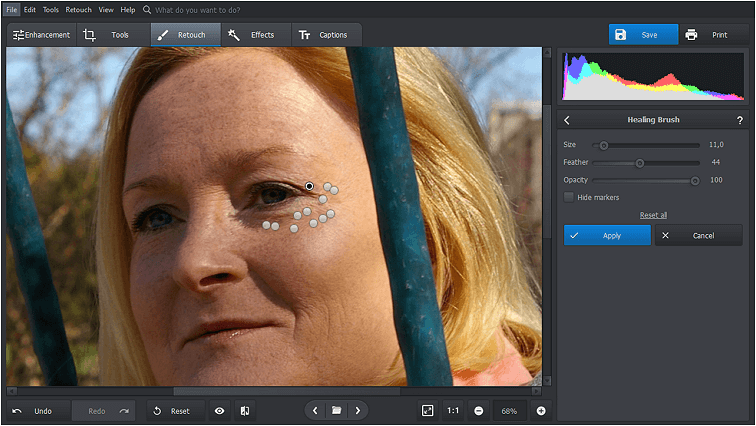 Remove the rest of the wrinkles with the Healing Brush tool
Let's compare the improved picture to the original. Click the Before/After button to see how subtle yet effective the change is.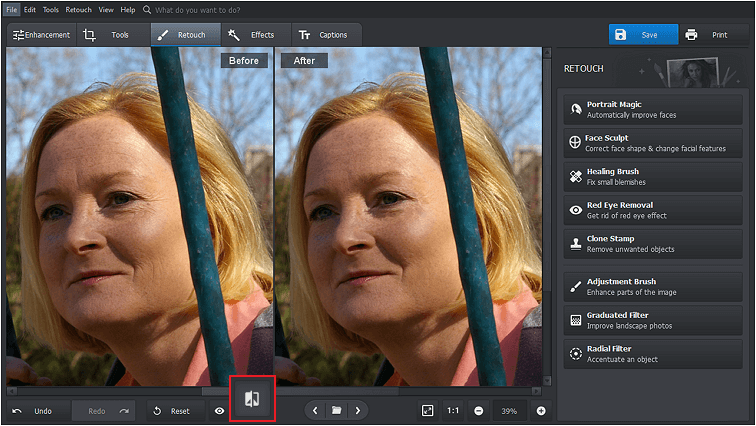 View two pictures side-by-side to see the changes
Well, who knew that removing wrinkles from pictures could be so easy? And that's not all PhotoWork is capable of. With its face editor, you can get rid of other blemishes, even out the model's skin tone, add makeup to your photos, apply a little tan! Want to mask the red-eye effect or whiten teeth in photos? You can easily do that and much more in PhotoWorks.
Not a Windows or Mac user? Check out some more user-friendly picture editors. If you have a stable internet connection, try the online Makeup.Pho.to application. It recognizes the imperfections in a portrait and fixes them automatically. Like editing images with your smartphone? Remove wrinkles with the all-in-one AirBrush photo editor for iOS or the Pixl retouching app for Android.
More Than Just a Wrinkle Remover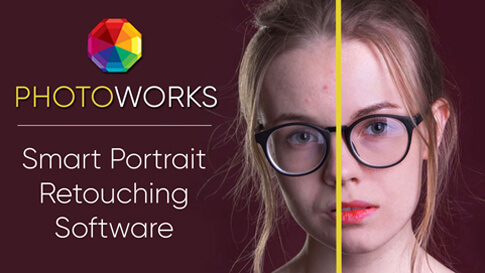 Don't toss your flawed pictures into the bin. Use this AI-powered photo editor to fix them: erase wrinkles, blemishes, get rid of oily shine and so on. Want to try PhotoWorks and its many beautifying features? Then download its free trial to turn your pictures into eye-candies!