BEST PHOTOSHOP FILTERS AND PLUGINS IN 2023
Photoshop filters or Photoshop plugins are photo effects or Photoshop settings that you may apply to change the way your image or design looks (black & white, double exposure, vintage, film, cartoon look, light & airy, etc.). Plenty of graphic designers, Instagram bloggers, and occasional selfie fans are actively using Photoshop filters and plugins to turn their designs or photos into true masterpieces in several clicks.
Top 20 Best Photoshop Filters and Plugins
The list includesthe best Photoshop filters and plugins that are suitable for all genres – from portrait to real estate photography. With them, you can transform your photos into a work of art without extensive Photoshop skills.
1. Portrait Photoshop Filters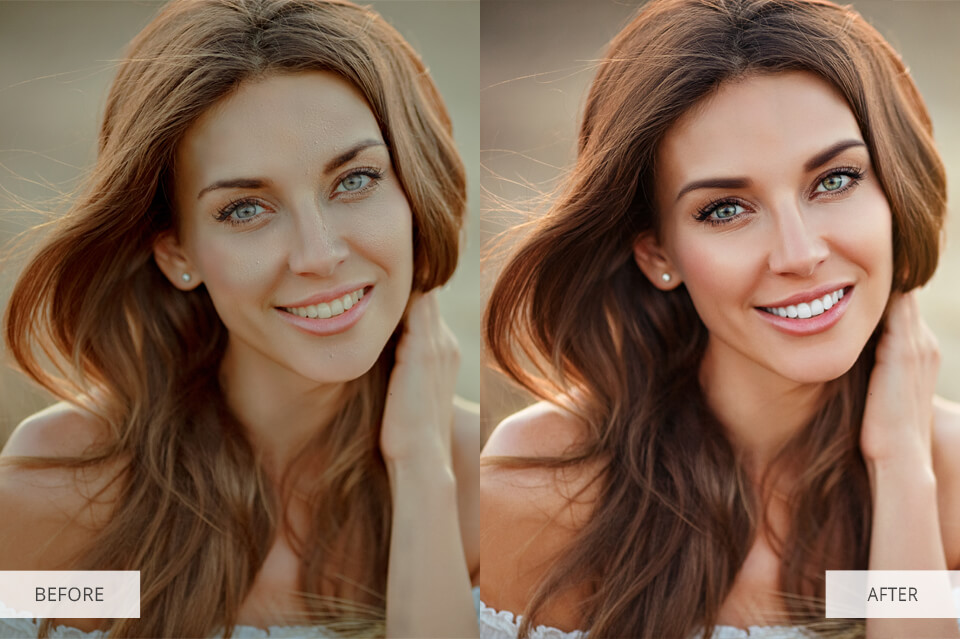 This pack of portrait Photoshop Plugins and filters optimizes the toning of shots without extra effort. It comprises 290 actions developed specifically for the portraiture genre. All the actions have their exclusive toning effect that will seamlessly blend into any portrait shot.
2. Double Exposure Photoshop Filters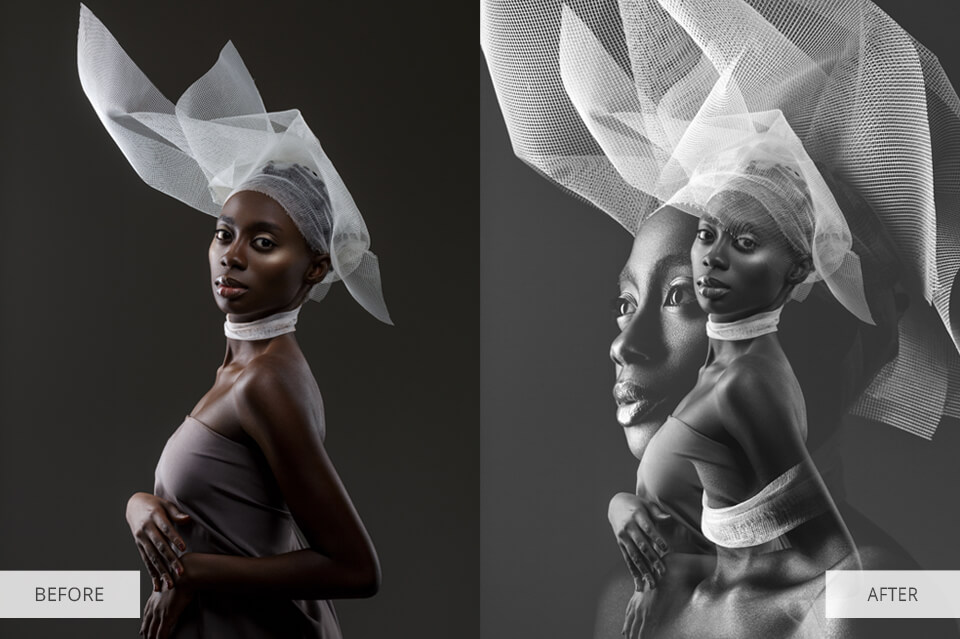 The Double Exposure effect involves combining two different shots into one, resulting in an extraordinary-looking picture. These actions will show you how to do it effectively and will assist you in creating the Double Exposure effect within seconds. With an array of 10 actions, a satisfying and quick result is guaranteed.
3. Elegant Wedding Photoshop Plugins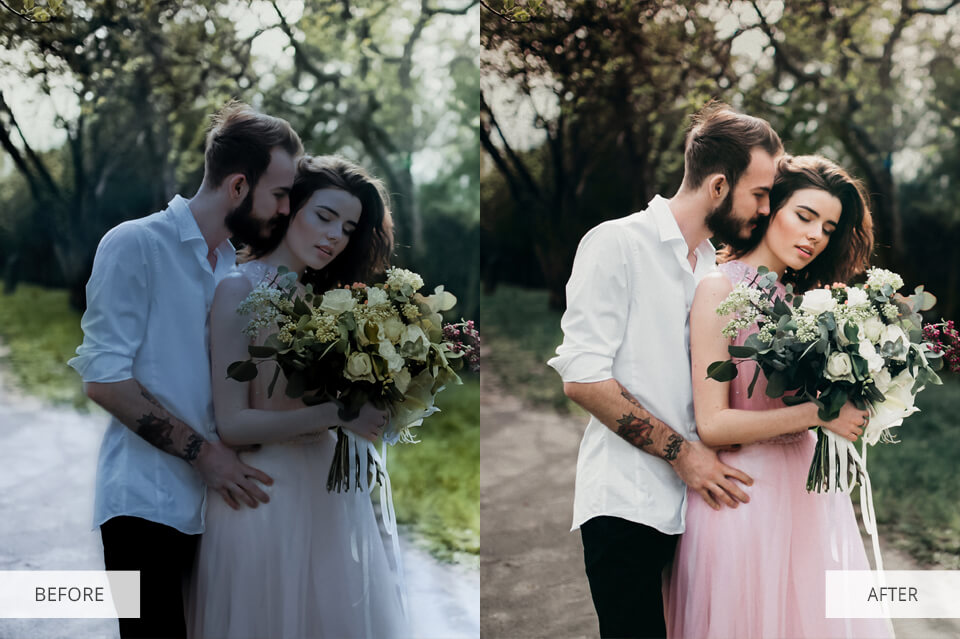 The greatest benefit of this wedding bundle is that a certain part of the actions is aimed at enhancing portrait shots. The total number of actions is 125. Apply them to refine skin, namely its tone, eliminate wrinkles, pores and other imperfections, modify the color of the eyes and make them brighter, whiten teeth, work with lips and hair, apply makeup. Besides, this pack enables you to tweak color and light, playing around with the atmosphere and style of your shots. For batch color grading, we suggest using wedding Lightroom presets.
4. Pencil Draw Photoshop Plugins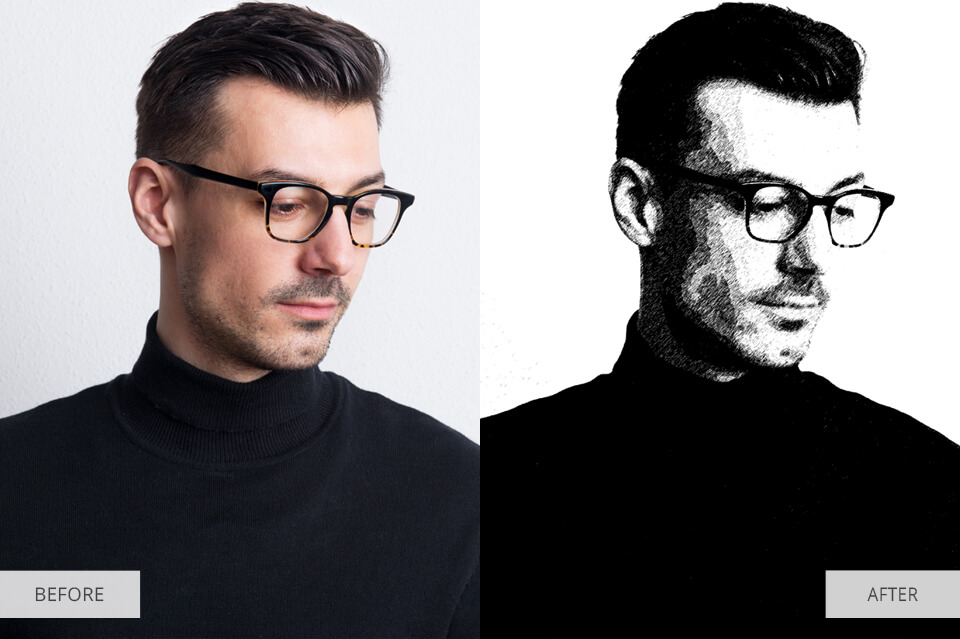 To achieve a result that resembles a pencil drawing, you need to have specialized actions in your arsenal, like these ones. They will apply a sketch layer onto the original one. Besides, it is possible to tweak the blurring intensity of the new layer.
5. Colorful Landscape Photoshop Filters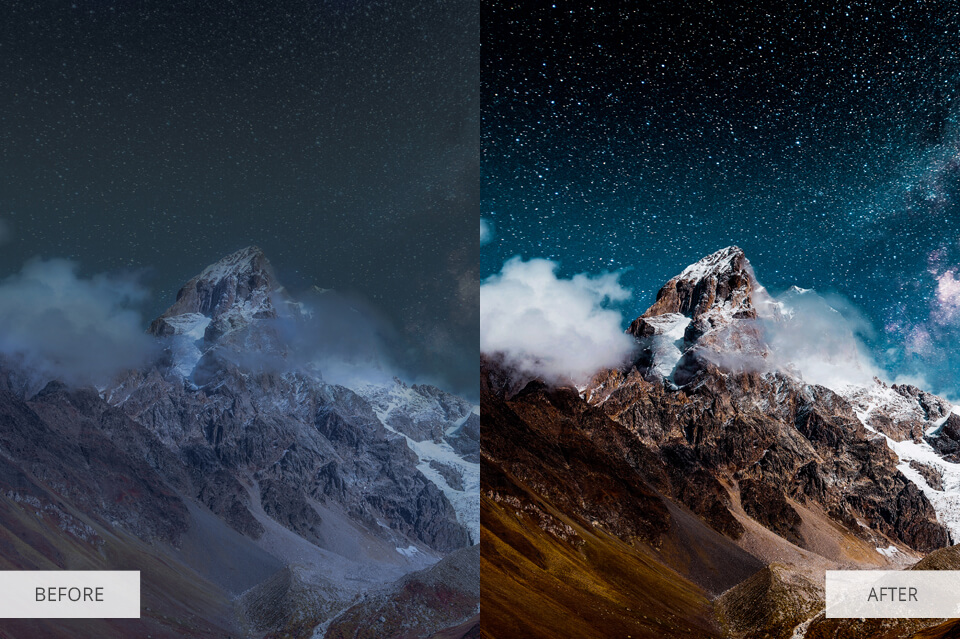 The majority of landscape and traveling photographers will appreciate this pack of Photoshop filter plugins. The primary aim of the featured tools is to add vibrancy and color to landscape and nature shots.
These 45 actions will come to the rescue whenever you need to tweak toning, highlights and saturation to achieve optimal results without overdoing it.
6. Cartoon Effect Photoshop Plugins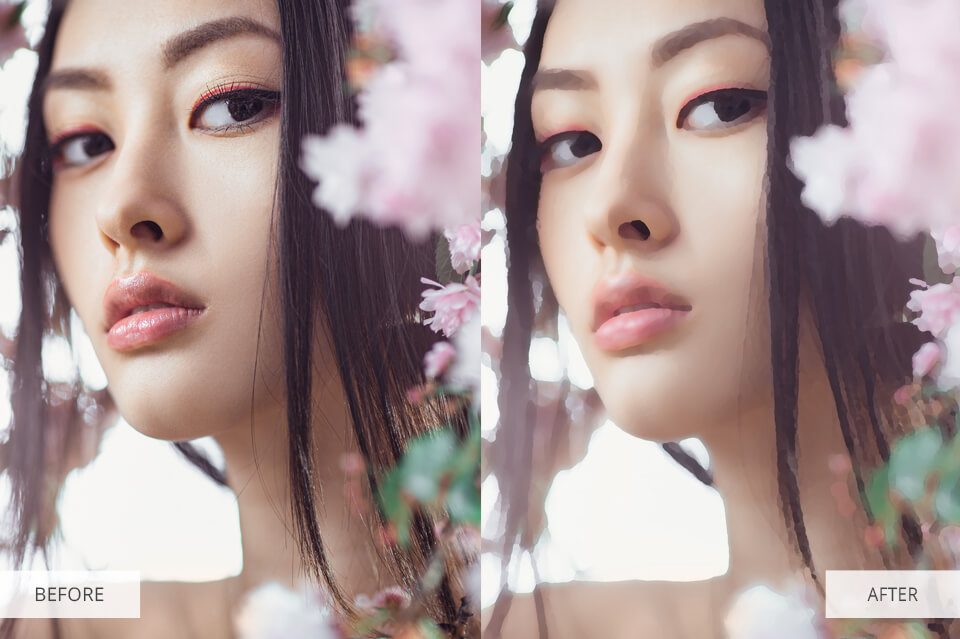 These Photoshop filters plugins will efficiently make comic or fairytale book pictures out of regular shots. Pick a photograph and watch how these tools will work their magic, transforming it into a fascinating cartoon image.
The bundle comprises 10 actions suitable for those who aren't afraid of creative experiments and wish to bring unimaginable ideas to life.
7. Black and White Photoshop Filters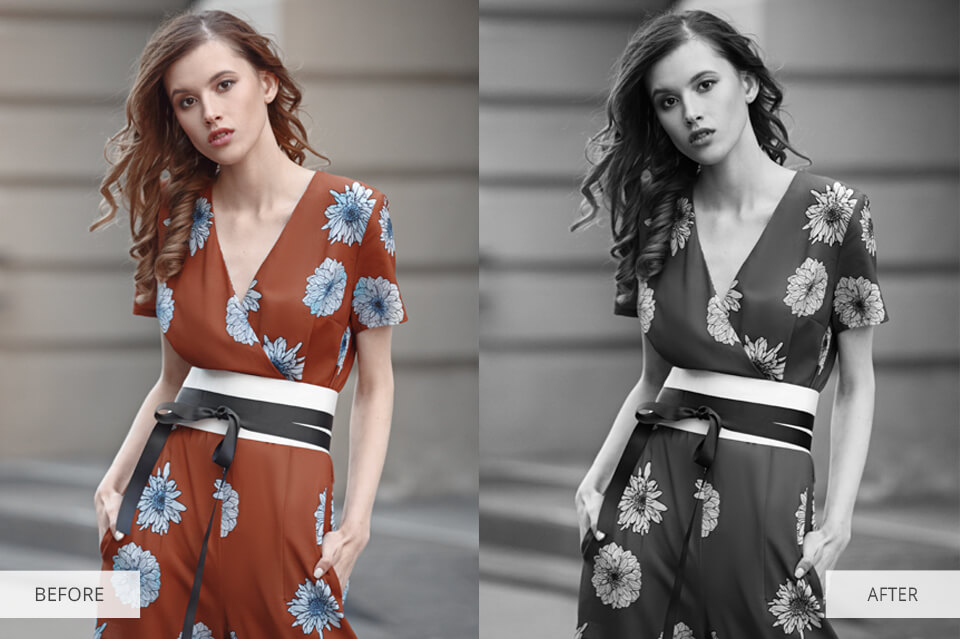 Producing a B&W effect in Photoshop is actually a no-brainer. But what about imitating a monochrome effect at a more advanced level?
If that's where you are struggling, take advantage of this B&W action pack. It comprises 20 actions with fabulous monochrome effects that may be effortlessly applied to portraiture shots.
8. HDR Photoshop Plugins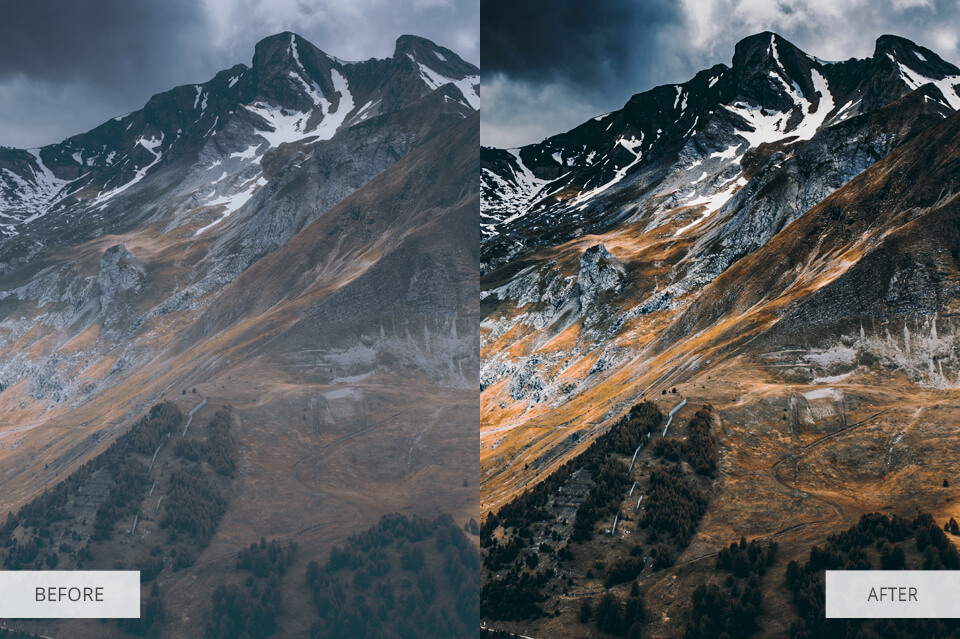 Try these cool Photoshop filters and successfully tweak colors and shadows, boost brightness of the sky, and add the HDR effect to landscape pictures. The tools will work with all kinds of landscape pictures, such as water, travel, street, panoramic, urban, astronomical and so on. You can also try HDR Lightroom presets.
9. Matte Photoshop Filters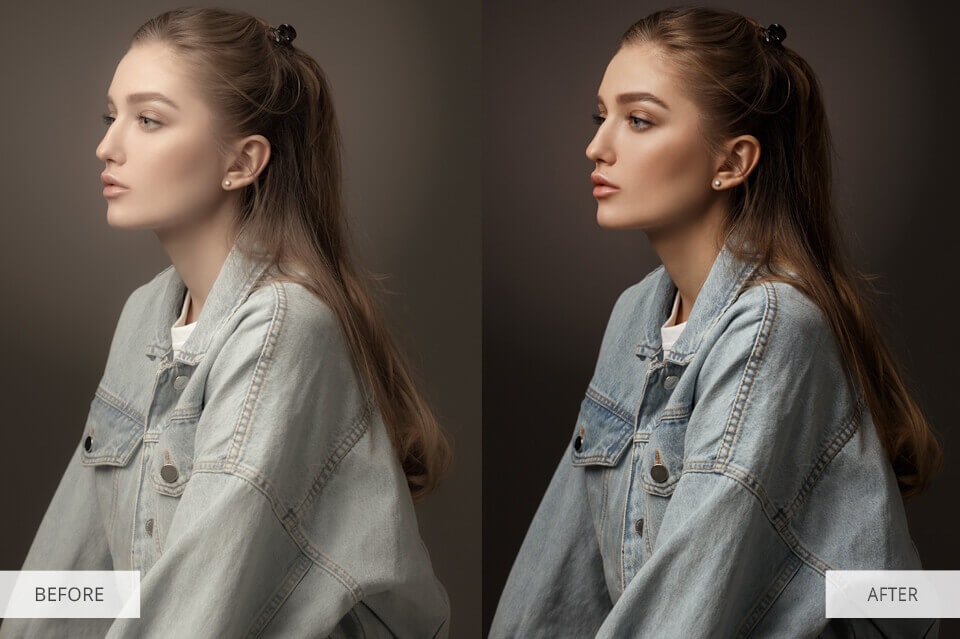 Add tenderness and a romantic mood to your shots with these incredible matte actions. They will help achieve caramel tones in photographs that are so sought-after these days.
The actions work seamlessly with shooting genres like wedding, pregnancy and family portraiture along with couple photography shot outside in warmer seasons.
10. Cinematic HDR Photoshop Filters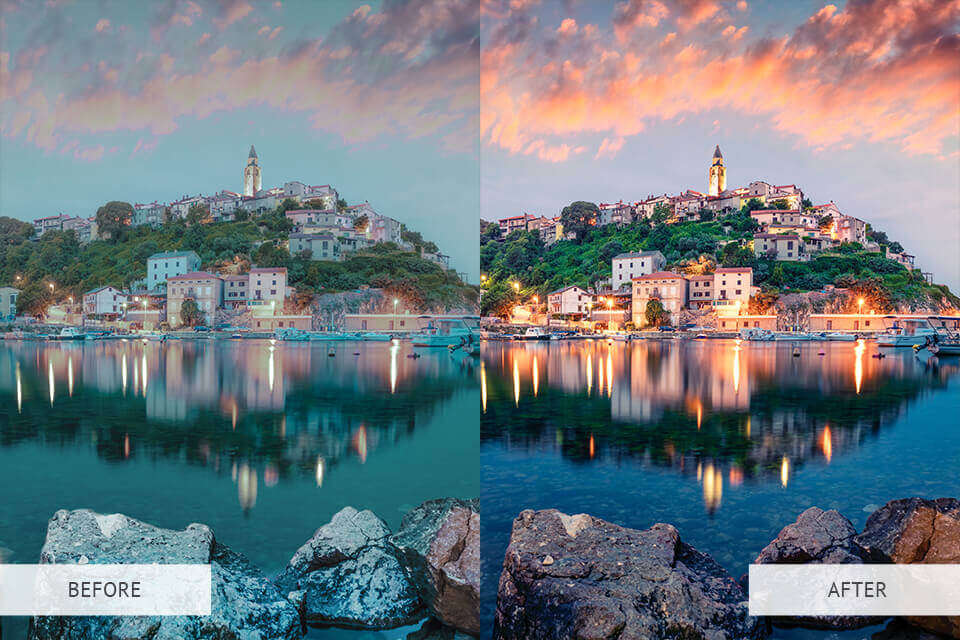 These Photoshop filters plugins are a definite must-have for nature photography enthusiasts and just those who tend to photograph outside. The pack comprises 18 actions tailored for different kinds of pictures snapped outdoors.
The applied effects will have a cinematic finish that visually resembles a scene from a film or TV series.
11. Fashion Photoshop Plugins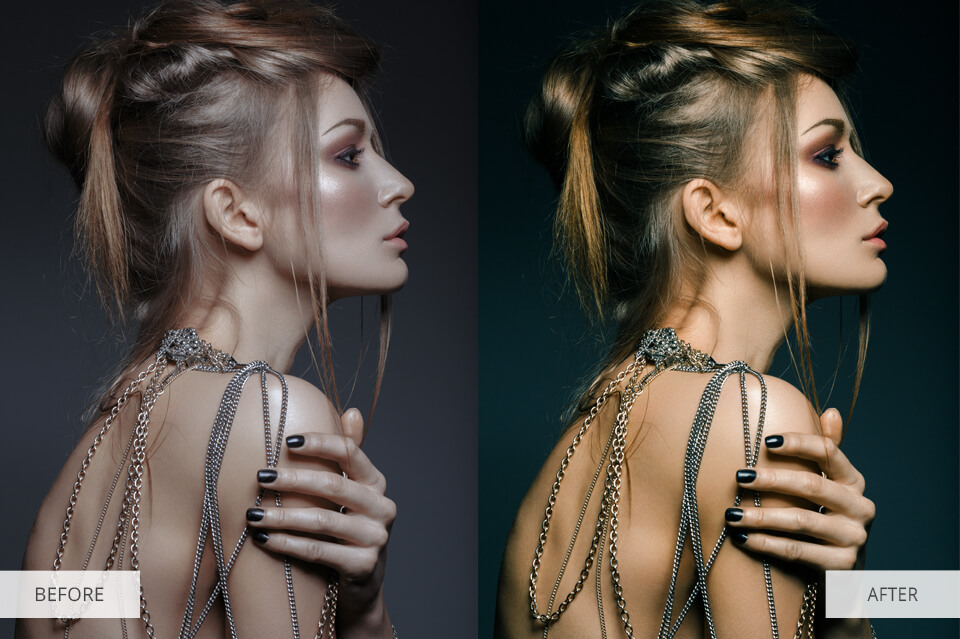 The given actions will be of good use for portrait shots whenever you wish to imitate a gorgeous cinematic film-like matte effect. They are compatible with Photoshop CS3 and later versions.
If you need deep portrait retouching or high-end post production, you might want to address one of these online photo retouching services.
12. Vintage Photoshop Filters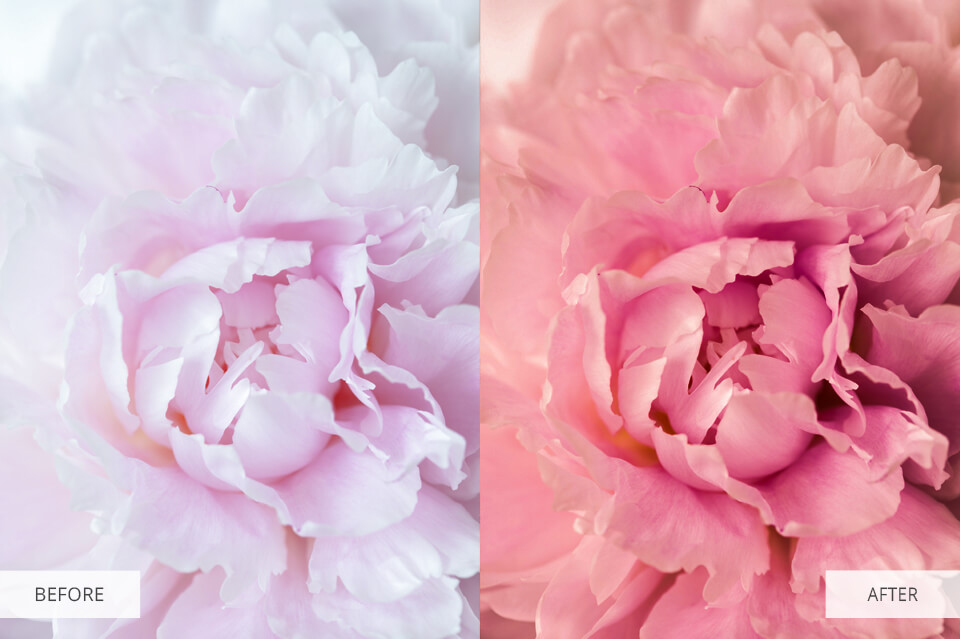 Prominent cinematic toning is the main peculiarity of these Photoshop filter plugins. After application, your pictures will be more on a warmer and softer side. These are versatile tools for any photographer, no matter the genre they are working in.
13. Lifestyle Photoshop Filters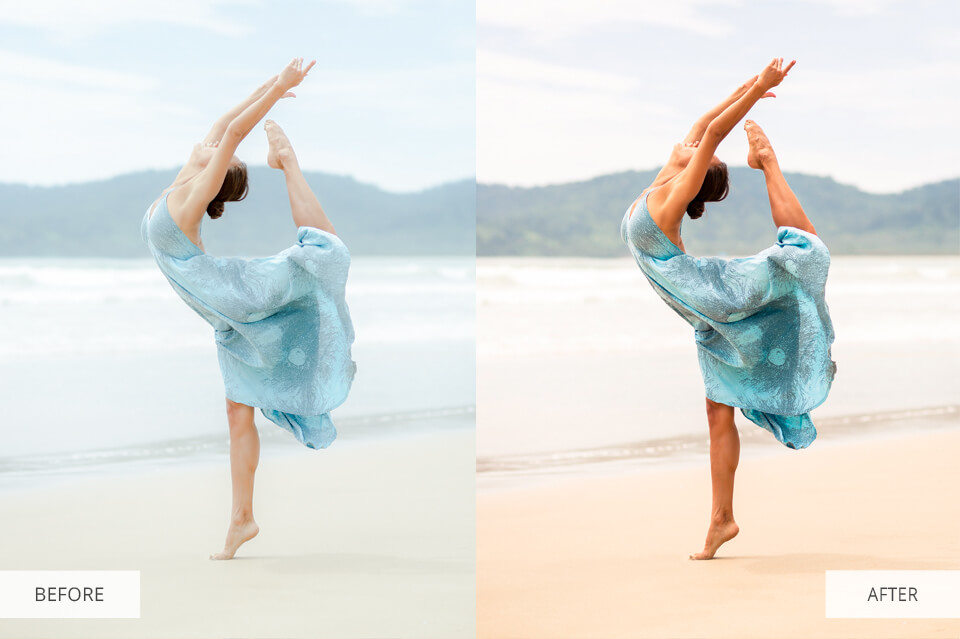 Portrait and lifestyle photographers should definitely lay their hands on this pack. The acquired toning appears true-to-life, making the shot more attention-grabbing and refined.
14. Retro Photoshop Plugins
This is a wonderful bundle for all the fans of retro effects and filters in their landscape and portrait shots. It features 17 actions that emulate magnificent effects from the indie style.
Besides, you will find more than 100 gradient maps to tweak the effect to your liking.nIf you record videos too, download these film grain overlays to make your clips just as cinematic as well.
15. Instagram Photoshop Filters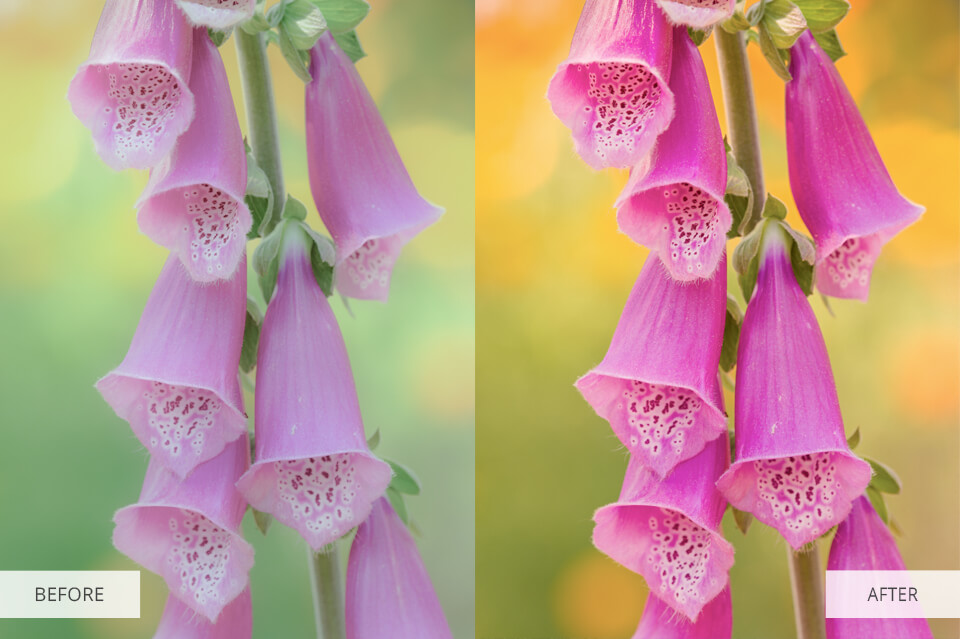 In case you use Photoshop to edit visual content for Instagram and other social networks, these cool Photoshop filters will help you immensely. 30 various actions featuring vivid and memorable effects will turn any shot into a more aesthetically pleasing one.
16. Color Correction Photoshop Actions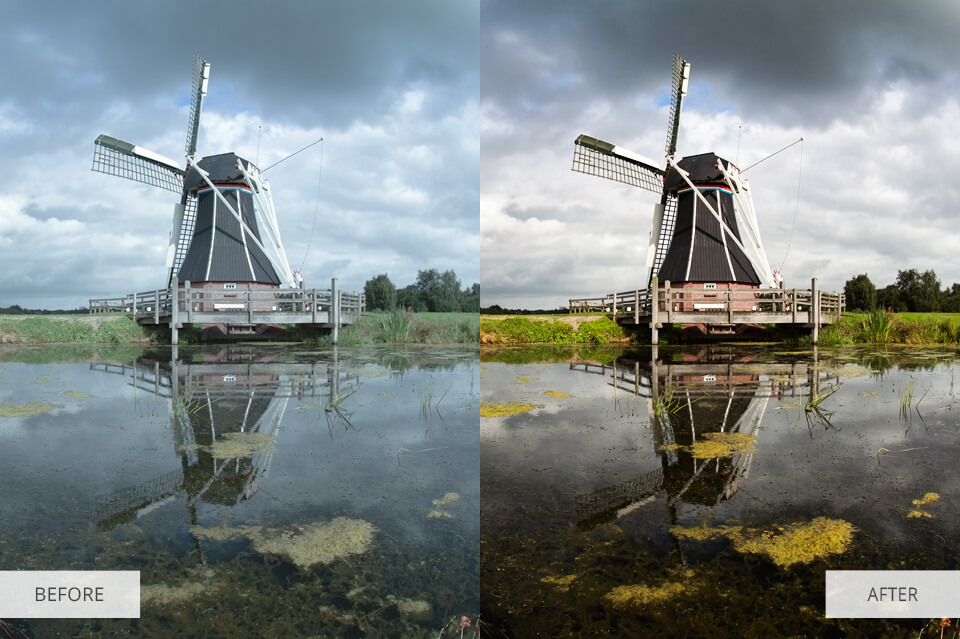 One more must-have action pack for those who love experimenting with colors. These 10 actions are capable of adding visual appeal to your landscape and outdoor shots. Each action modifies the colors in the shot, so you may choose any shade that you prefer.
17. Old Tones Photoshop Plugins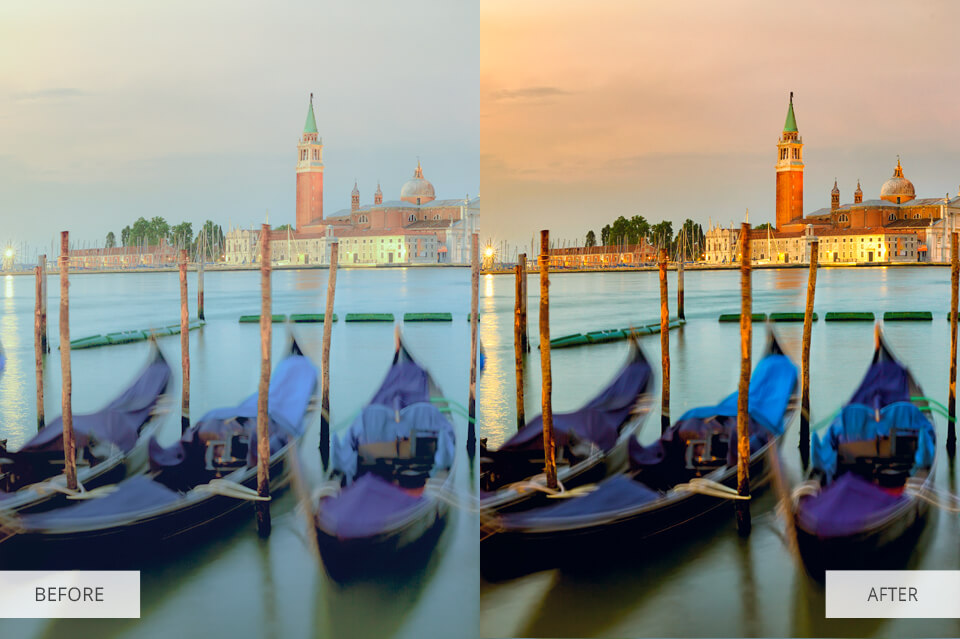 These actions will perfectly cope with the task of applying an artful vintage effect to portraiture shots. The effect comes in 9 different options that may be tweaked to suit the particular style and type of a picture.
18. Soft Effect Photoshop Filters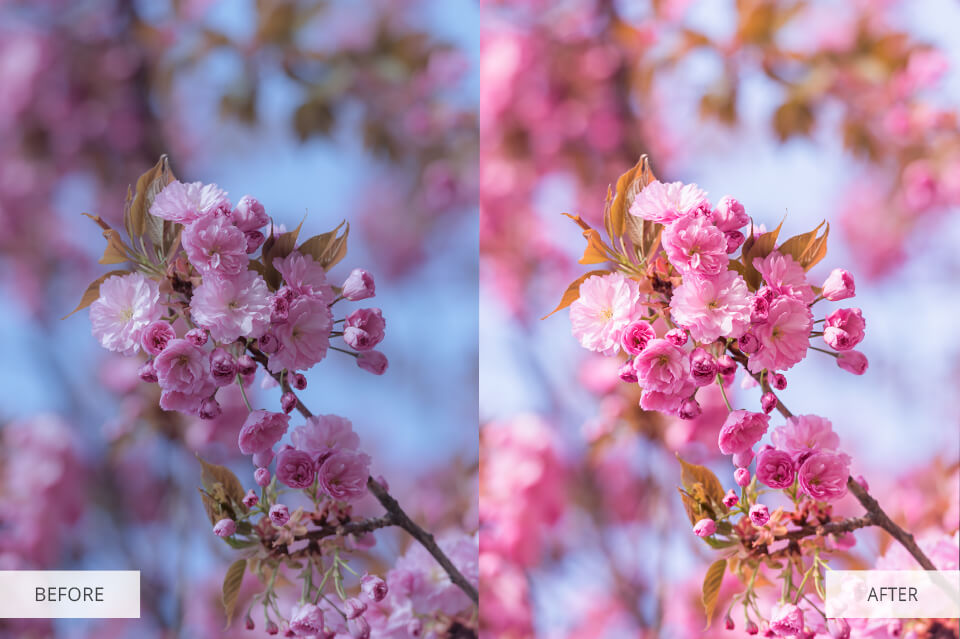 Play around with colors by means of this pack of Photoshop actions. They are aimed at making your shots warmer and giving them a retro touch.
19. Matte Faded Photoshop Filters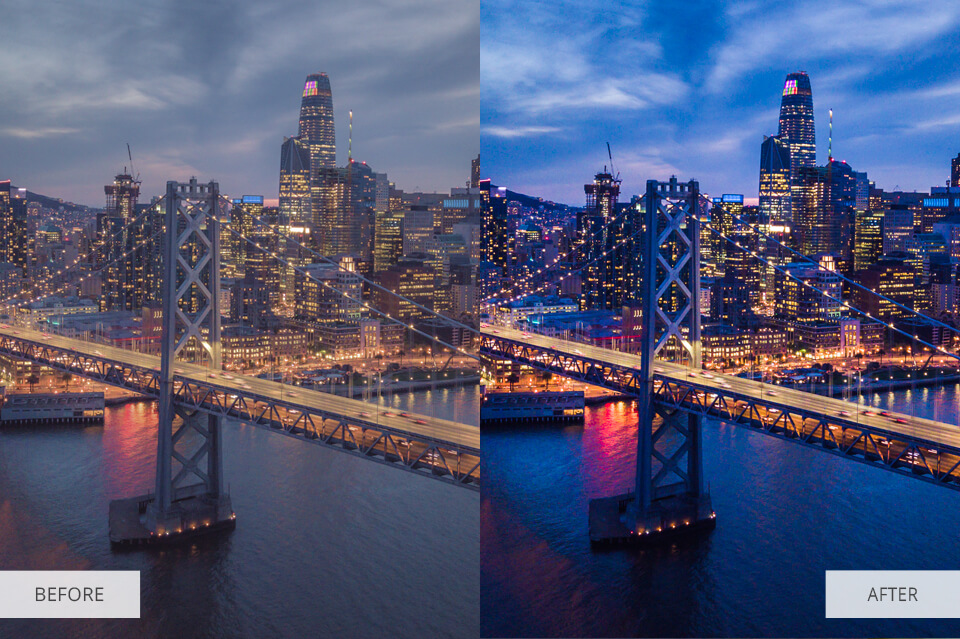 Plenty of photographers love having a true-to-life subdued mood in their shots. To achieve it, they add remarkable matte or faded effects in Photoshop, like the ones provided by these actions. In the pack, you will find 17 variations of such effects that will be fitting for practically all shooting genres.
20. Realistic Photoshop Filters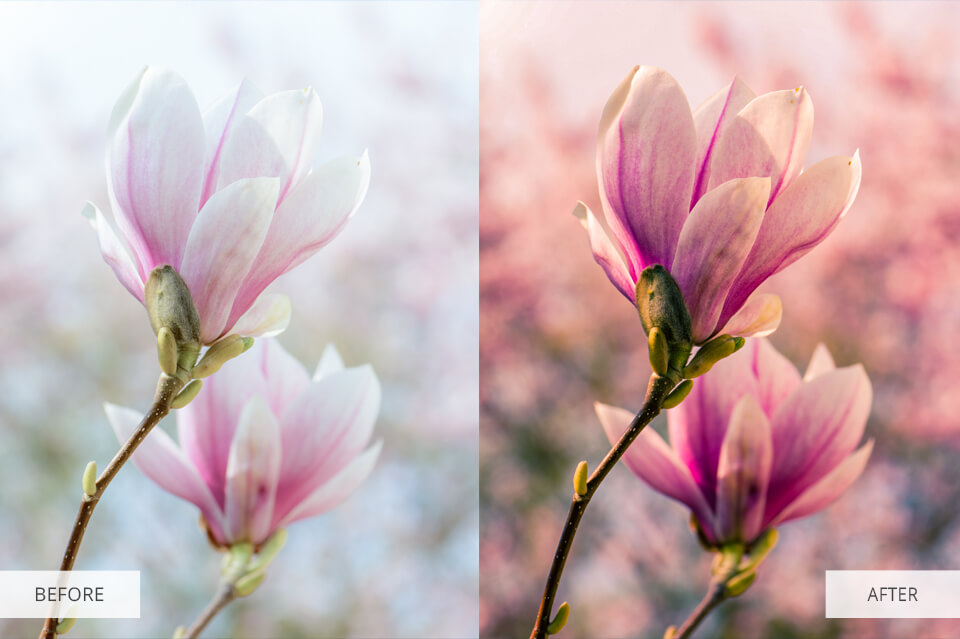 Here is another pack of Photoshop actions for those obsessed with faded effects. They will add realism and clarity to your shots, creating a flawless look in photographs for your social network accounts, without going overboard. For a batch work, it's better to use Adobe Lightroom presets.
DOWNLOAD FREE
COMPLETE COLLECTION
TOP