TOP 3 PHOTO RETOUCHING SERVICES
There are so many online services that offer photo retouching, that finding worthy options is not a simple task. We've chosen three photo retouching services based on our personal experience and customer reviews – FixThePhoto, Wedding-Retouching, and WeEditPhotos to address in 2023.
Each service is good at certain types of image retouching and photo genres. We'll help you determine which of the photo retouching services you should pick based on your needs.
Portrait Retouching Service - FixThePhoto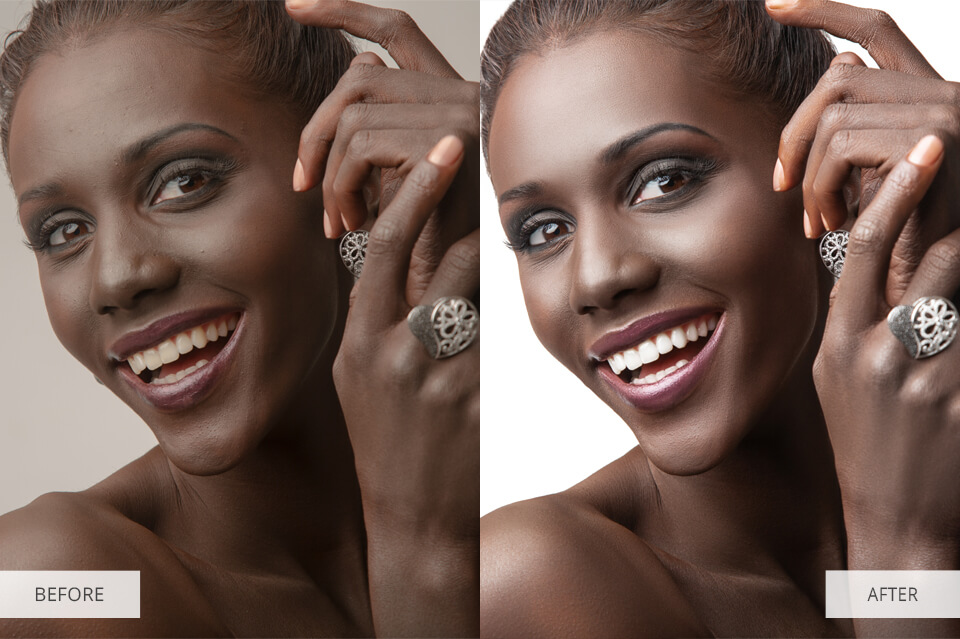 Typically, when retouching portraits, the main goal is to preserve all the individual features of the subject. Model tests and headshots are particularly relevant in this case, as they demand the person being shown as natural as possible.
Portrait retouching services offered by FixThePhoto is one of the best services we've addressed. Their prices vary from $2 to $10 per image, depending on your requirements.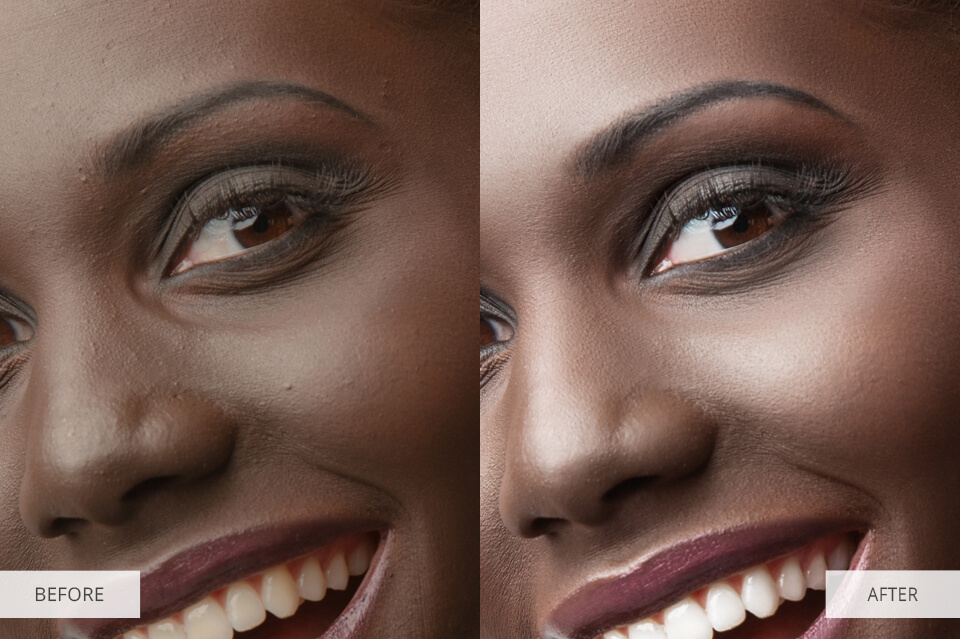 Pro Level Portrait Retouching includes detailed enhancement of the skin and hair, namely skin tone improvements and defects and stray hair removal.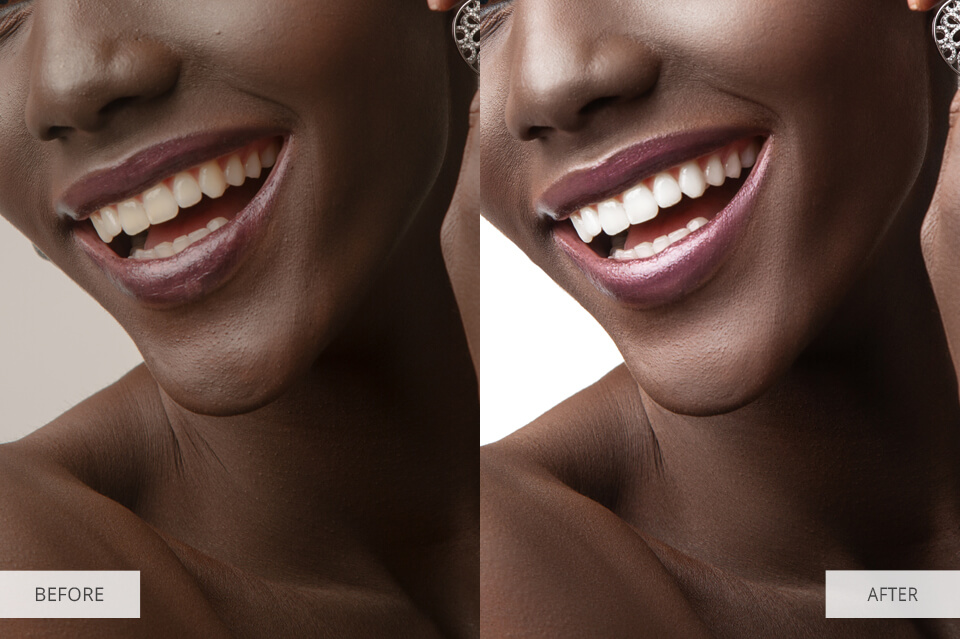 You'll receive perfect teeth whitening – the retoucher will pick the optimal white tone that matches the lighting and suits the person in the portrait.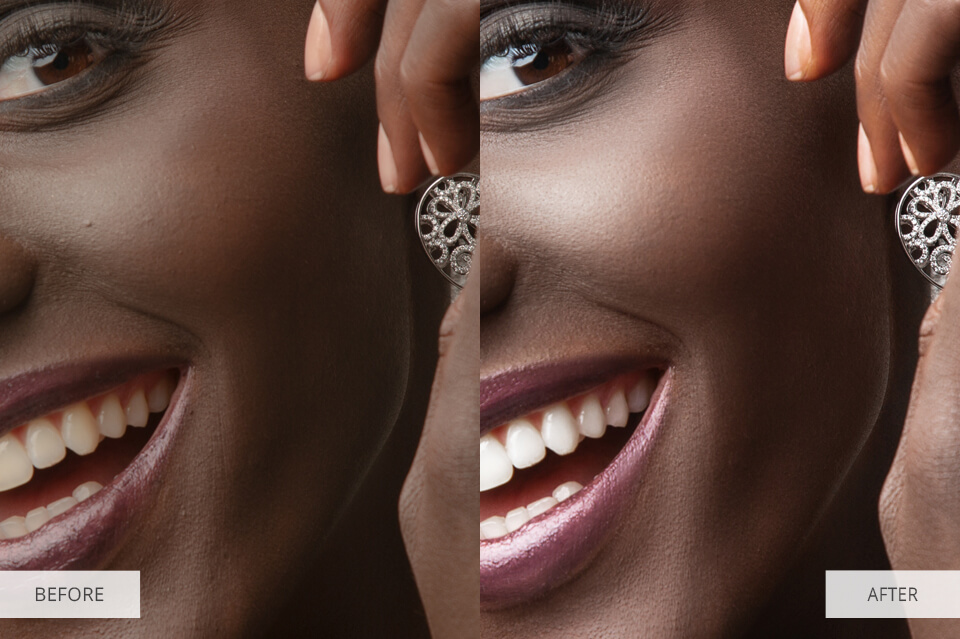 If you need the highest level of studio portraiture retouching, then the Extra Level Portrait Retouching for $10 per image is your choice. It includes everything you can possibly do with a portrait – Dodge & Burn, Frequency Separation, Background replacement or removal, etc. Moreover, you may download their portrait Photoshop actions to learn portrait editing on your own.
Beauty Retouching Services – WeEditPhotos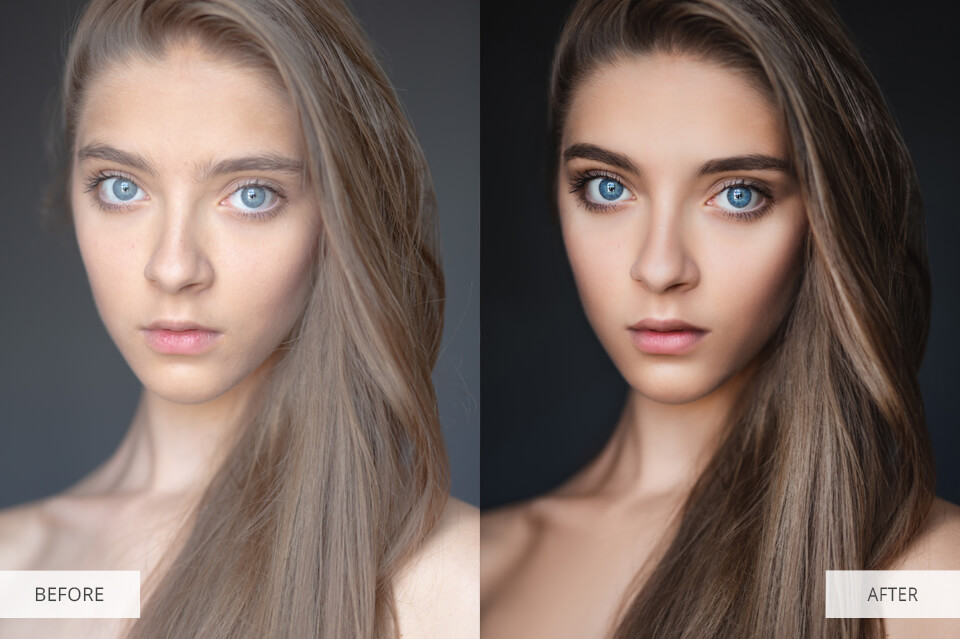 Beauty retouching comes in different forms including basic face retouching, celebrity retouching, as well as hairstyle and fashion retouching. Makeup beauty retouching emphasizes skin enhancement and takes much time to get realistic results for large size printing.
WeEditPhotos retouchers handle that task perfectly. Usually, such professional photo retouching is quite expensive, but at WeEditPhotos you can order it for only $10 per image.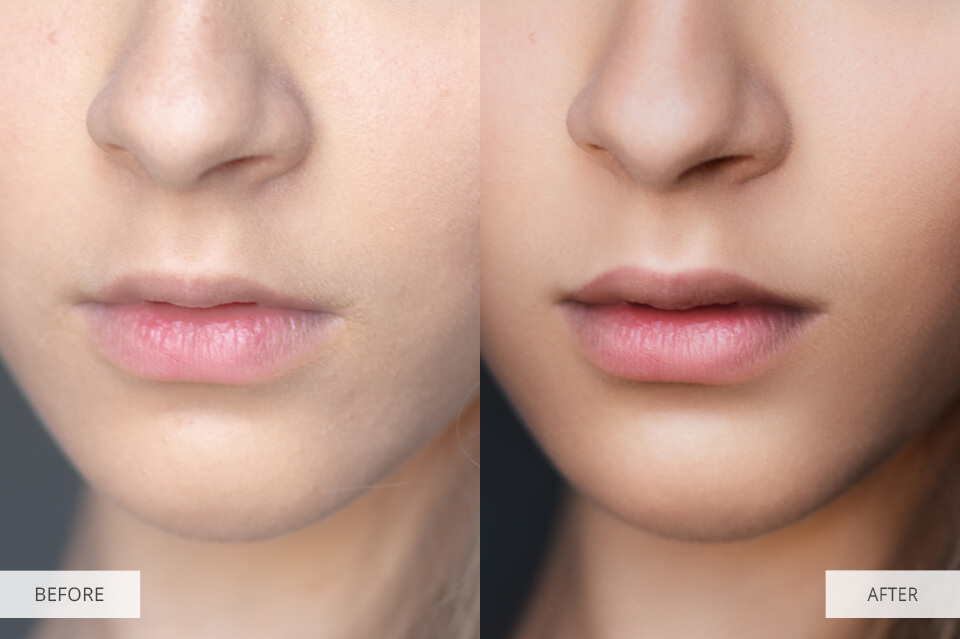 You'll receive completely natural skin retouching with all the textures being preserved. The retoucher will remove minor spots, soften the skin tone, and enhance all the natural details of the subject.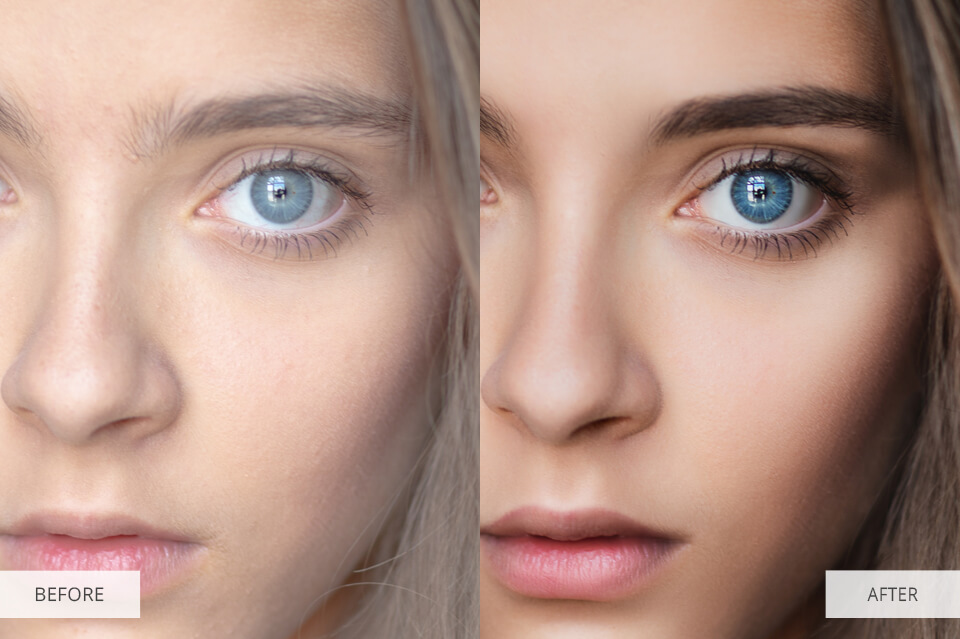 They also apply makeup – eyeliner, eyeshadows, lipstick, and blusher. Such makeup is virtually indistinguishable from the real one. If the model had makeup during the photoshoot, a retoucher will make it more refined, fix smudged lines, and add vibrancy.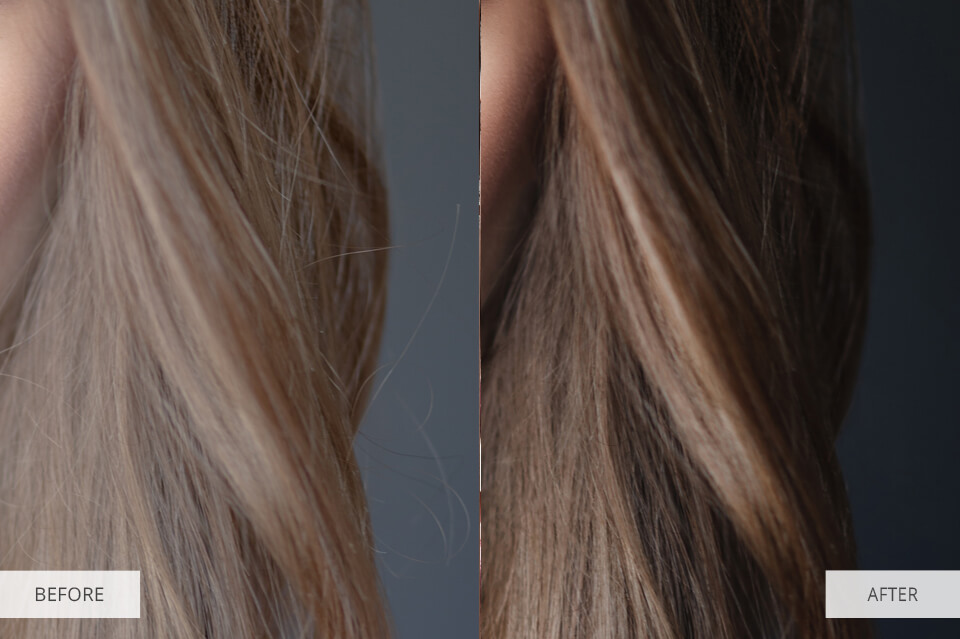 The model's hairstyle will receive special attention, as stray hairs are instantly visible against a monotone background and make even the most beautiful photograph look less professional. A retoucher will remove them, adjust the hairstyle so that it looks aligned, and if required, will make the hair longer/shorter.
Wedding Retouching and Culling – Wedding-Retouching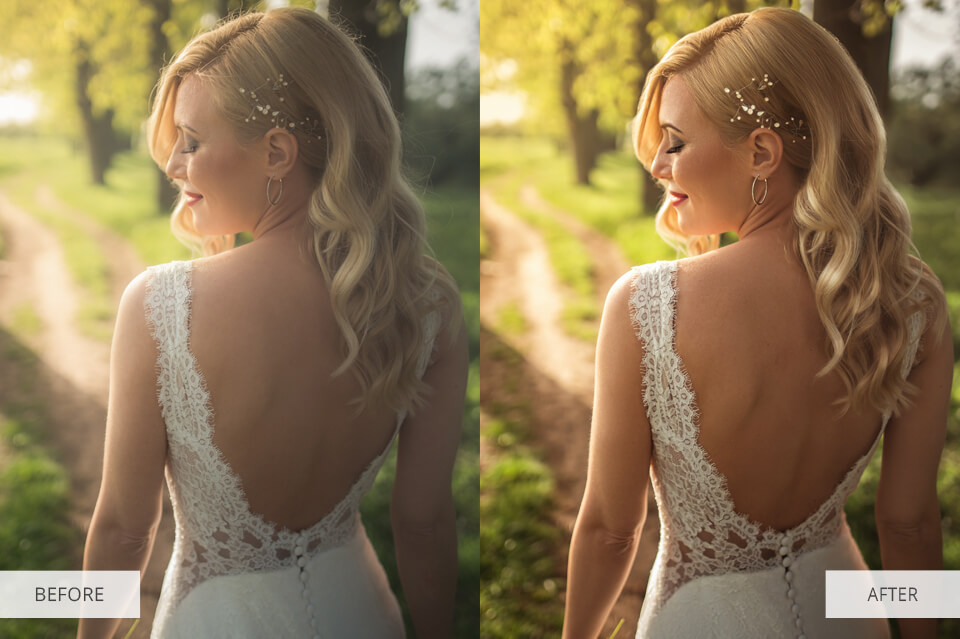 Picking successful shots and editing them takes as much time and effort as the wedding photoshoot itself, if not even more. When photographers have several thousand images for editing and another photoshoot tomorrow, they definitely won't want to spend all their time improving images and would rather use wedding Lightroom presets or address some photo retouching services.
Retouchers from Wedding-Retouching (as you can guess from their name) specialize in wedding photography. They also offer good service packages standing at $99 (culling and color correction of 700 photos) and $159 (culling and color correction of 700 images, basic retouching of 20 photos, and advanced retouching of 5 photographs).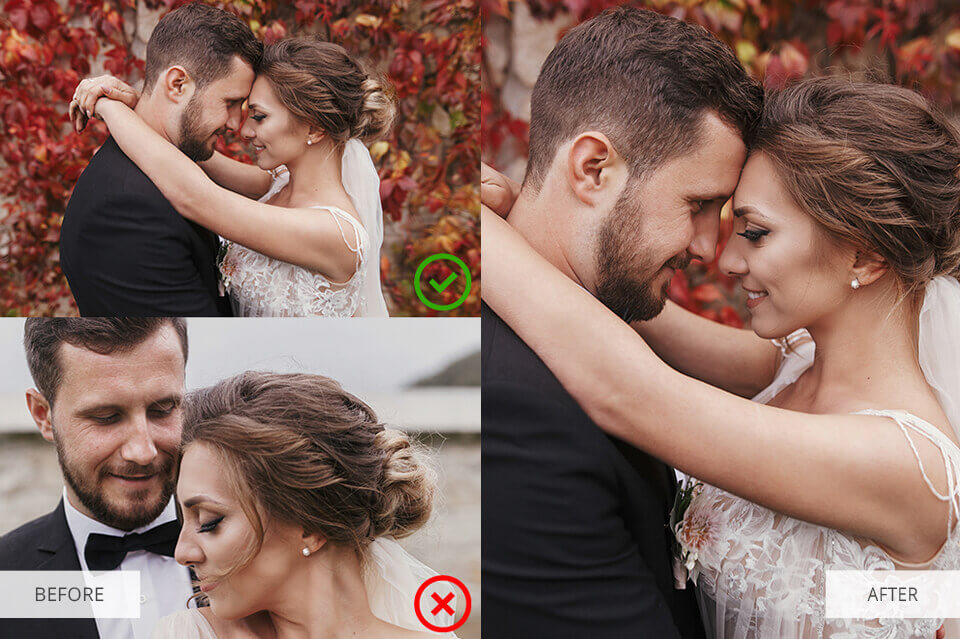 All service packages include culling, but you can also order it separately for $0.05 per image. The retoucher will review all taken photos and determine which of them are successful.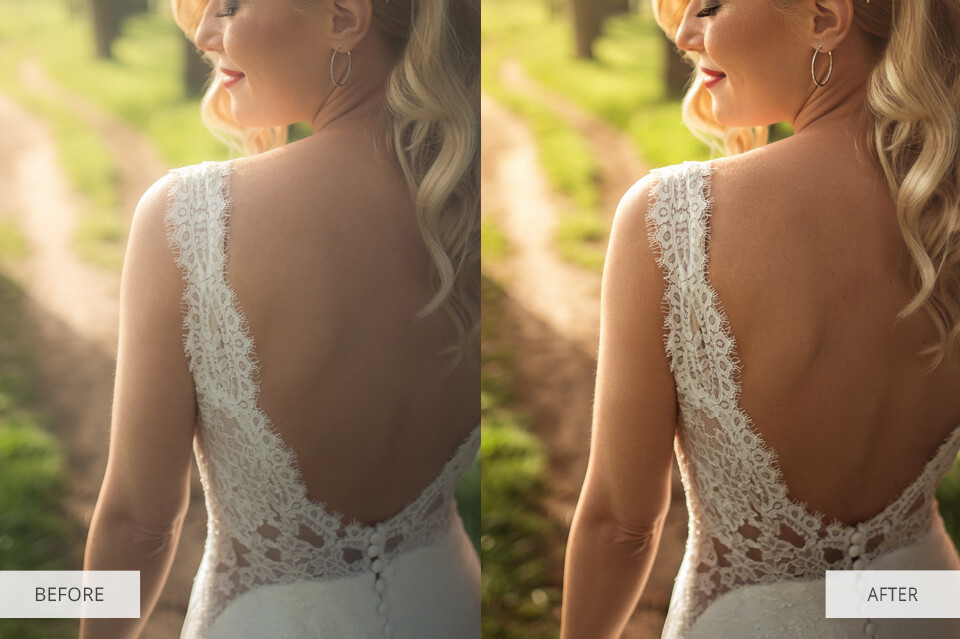 Culling services already include color collection but if you want a retoucher to perform color correction with special attention to each shot, it's better to order a separate service for $0.20 per image.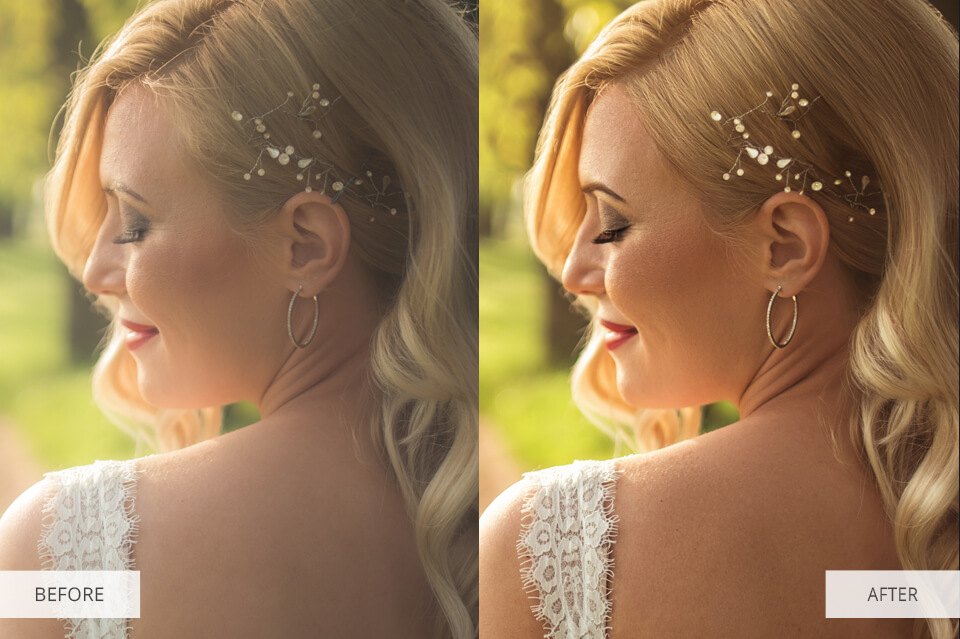 Wedding-Retouching includes three types of professional photo retouching services – Simple, Pro, and Advanced, with prices ranging from $2 to $10 per image. They include everything you can do with portraits– in-depth skin retouching, face and body retouching, background adjustments, etc. For wedding videos, you may download film grain overlays and create old film-inspired clips.
Image Manipulation Service – FixThePhoto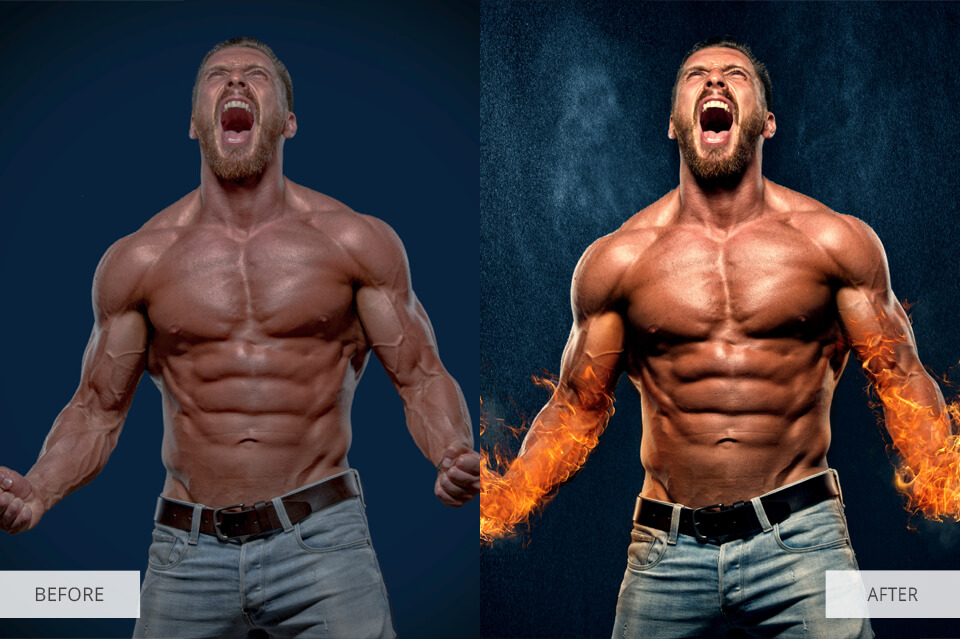 Unlike other image retouching types, image manipulation is the most creative one as it changes reality and ends up looking more like a drawing than a photo. Such image retouching deals with combining several photos for creating unique pictures.
Image manipulation is also the most time-consuming and expensive type of retouching. The FixThePhoto photo retouching company offers three packages for this type of work: Standard, Professional, and Creative for $25, $50, and $100.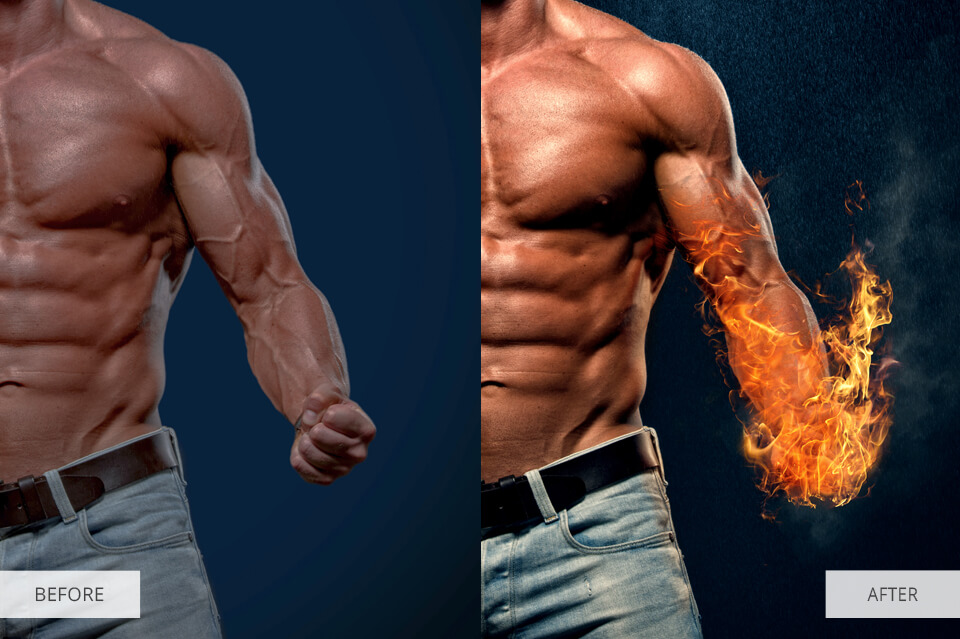 Sometimes you have a beautiful image that successfully conveys the idea you were going for, but you're not happy with the background, lighting, head placement, or even the clothes the model is wearing. In those cases, Standard Image Manipulation is the way to go.
If you want to do something creative, like make the hem of a dress turn into butterflies or birds, then the Professional Level is a perfect choice. It includes up to 1 hour of retouching work done to implement your creative idea.
You can choose two effects/objects that will be added to your image.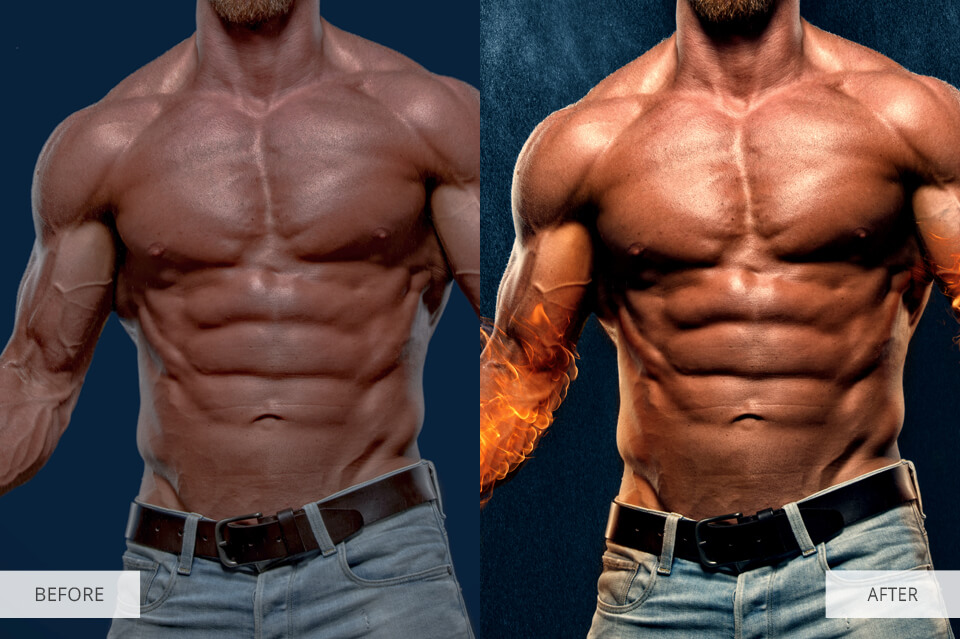 If your idea isn't limited to two effects but requires an entire list of creative effects that you want to see in your photos, the Creative Level will get you everything you need. It includes 2 or more hours of pro photo retouching work, adding an unlimited number of effects, and combining a large number of photos.
To make your photos as dynamic and dramatic as it's shown above, we recommend to download these HDR Lightroom presets.
Body Retouching Services – Wedding-Retouching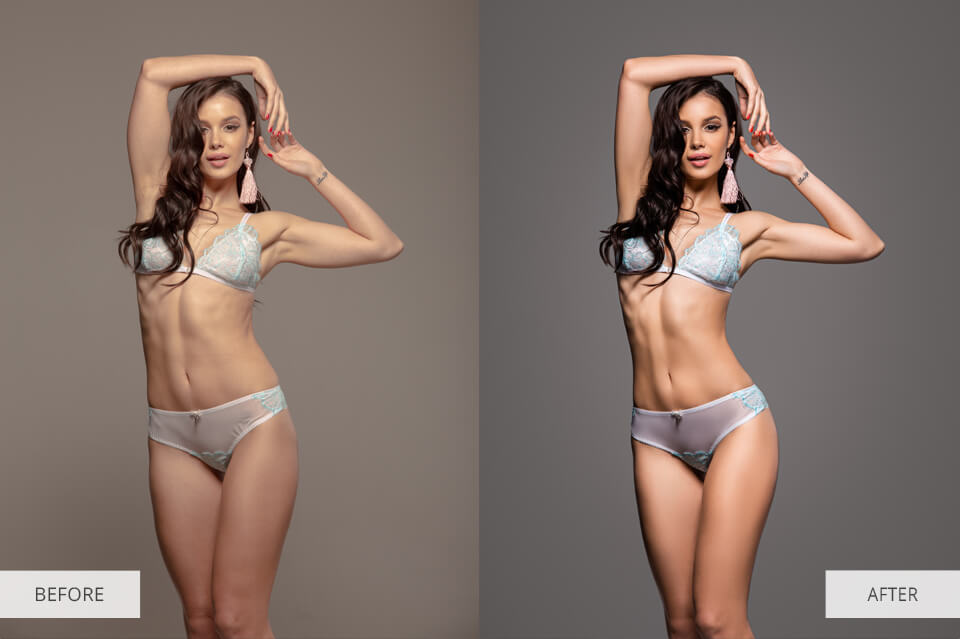 Photographers often encounter problematic shots that require body retouching. It might deal with color alignment, fixing the skin shape in problematic areas (the legs, stomach, or neck), or the necessity to transform some body parts (by increasing the breasts, lips, eyes, or improving the posture).
One of the main retouching services provided by Wedding-retouching is Body Retouching. This service is included in two packages priced $5 and $10 per image.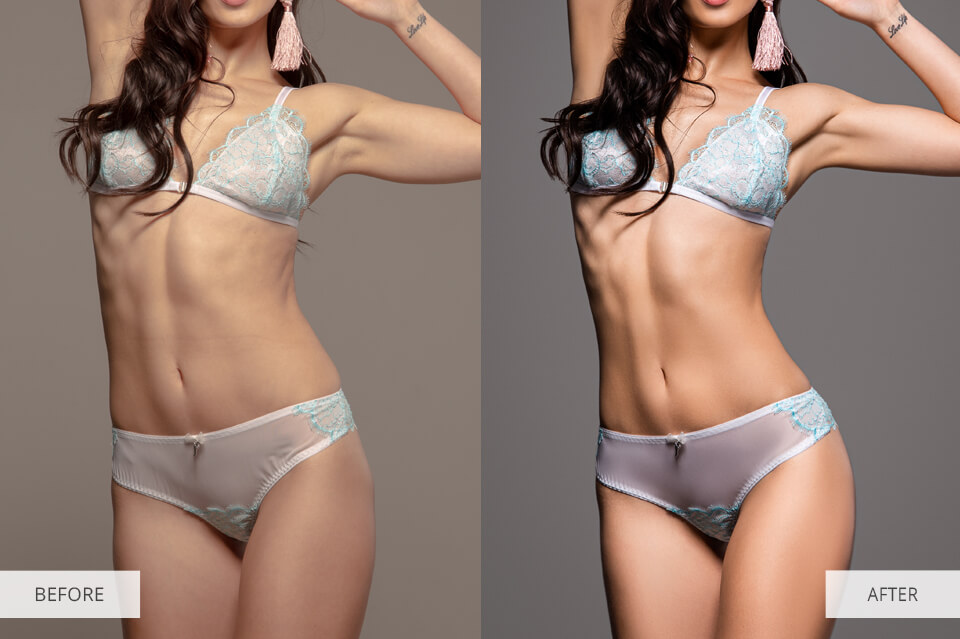 If everything you need is related to changing the overall silhouette of the body, skin tone enhancement, and hair altering – you can get all of that in the Pro Edit package for $5 per photograph. Also, you'll receive full-fledged portrait retouching and color correction.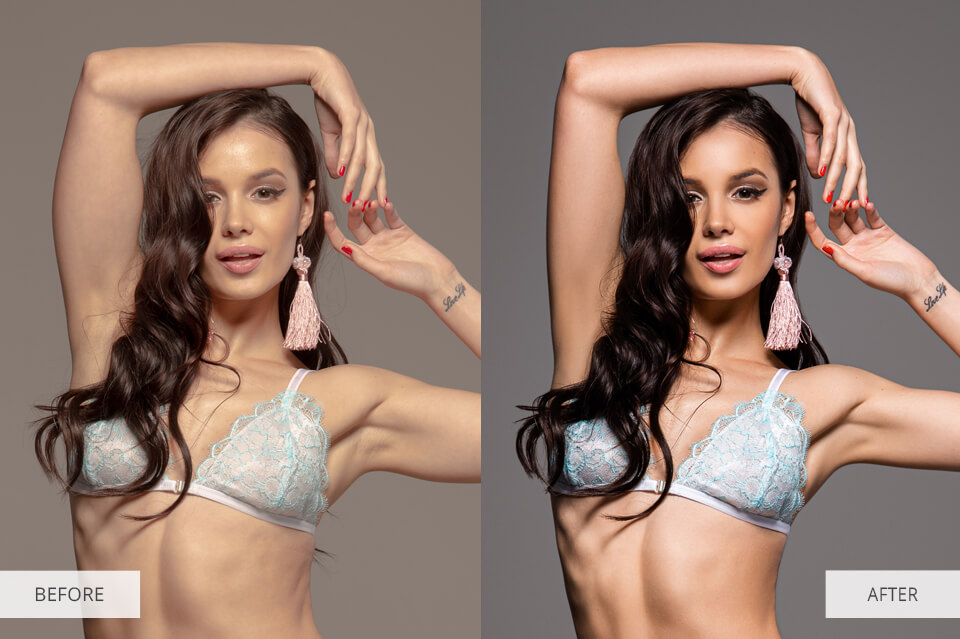 If you need to apply a strong plastic surgery effect, create a slim waist, thin face, get rid of fat and a double chin, or make the legs thinner, then Advance Edit for $10 per image will be a perfect choice. You receive Dodge & Burn, Wrinkle Deletion, and detailed background manipulations.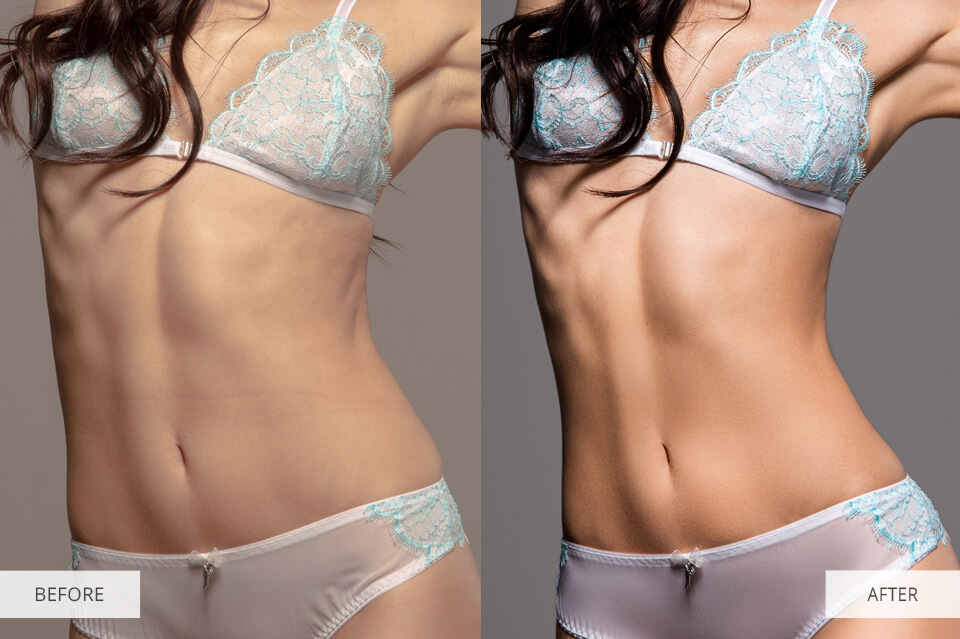 If you need to make the model's body look more athletic, you can order that separately. A retoucher will add muscles, realistic shadows, and apply an HDR effect to create an epic sports photograph.
Jewelry Photo Retouching Service – FixThePhoto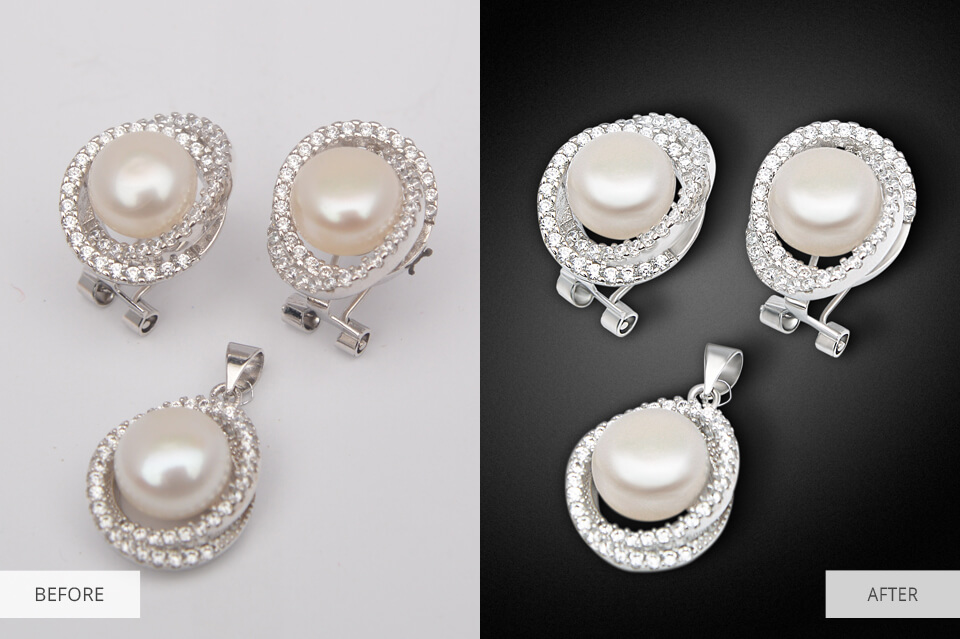 This type of retouching deals with high-end changes made to achieve a flashy, glamorous look. Its primary purpose is to ensure items like rings, necklaces, earrings, and bracelets look as eye-catching as possible.
It's the perfect choice if you're involved in e-commerce. For basic color correction tasks, we suggest downloading free Lightroom presets for product images.
FixThePhoto experts will create jewelry masterpieces using photos of any quality. They price their jewelry retouching service at $5 and $10 per photograph.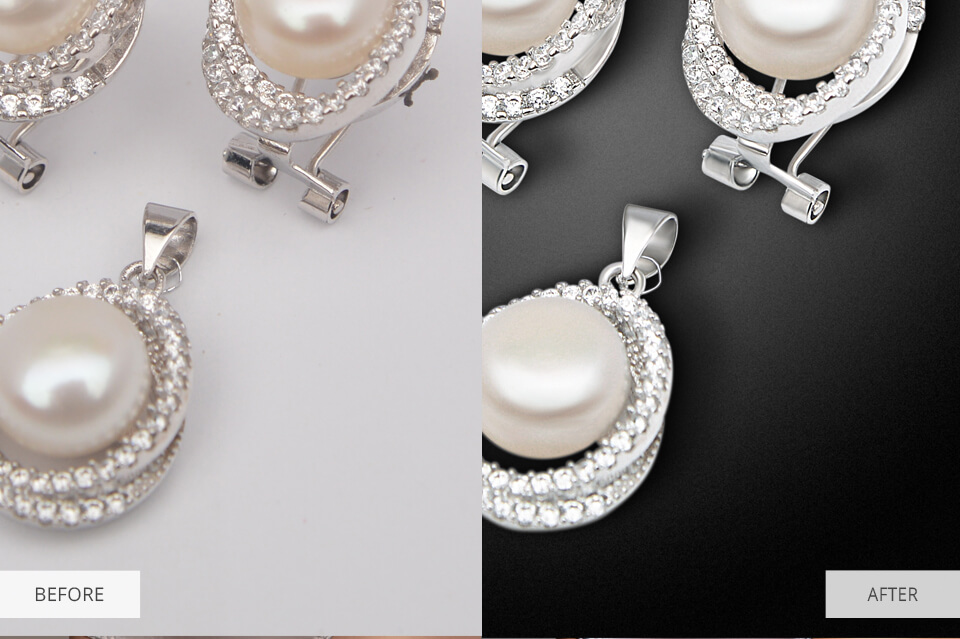 If your photo is taken on a reflective surface or special mounts with correct lighting and minimum distortions, you'll be satisfied with Pro Level of retouching. You'll receive color correction, a completely clean background, realistic shadows, and a jewelry item without scratches and dust.
If you want an image that will be on par with those you see in magazines or on advertising banners, then High-End Level is the choice for you. A retoucher will get rid of all imperfections, will restore the jewelry in case it's damaged, and can even draw-in some parts if needed.
Real Estate Retouching Service – FixThePhoto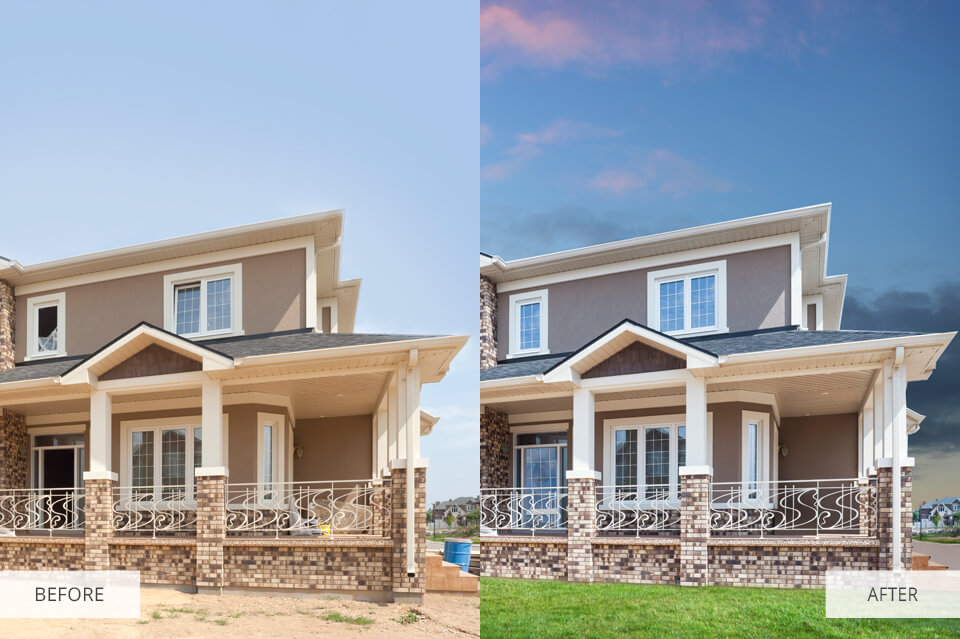 The majority of real estate agencies, regardless of their size, constantly try to find new clients and expand their enterprises to increase their profits. Using classy and eye-catching property photographs on sites, social media networks, and booklets does wonders for attracting more clients to your business.
FixThePhoto occupies one of the leading spots in lists of companies that offer real-estate image retouching services. Usually, such retouching costs quite a lot, but FixThePhoto offers it for $2 to $10 per image.Besides, you may download Photoshop filters and plugins designed by FixThePhoto to improve the photos' quality on your own in several clicks.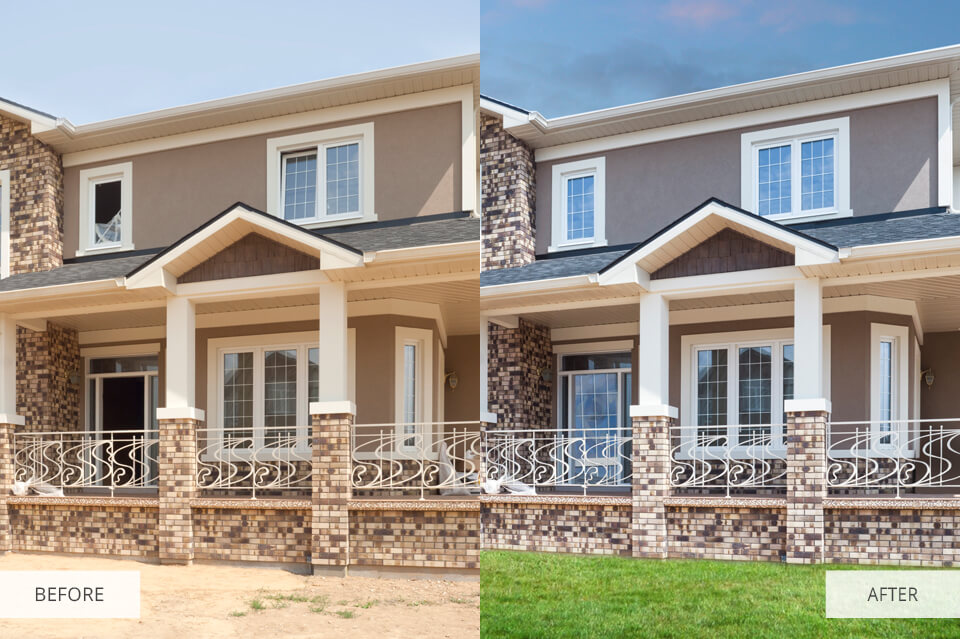 Even the most high-quality image can be ruined by poor colors or incorrect white balance. Quality color correction and light adjustments will fix all lighting flaws and make the photos of properties more attractive for buyers.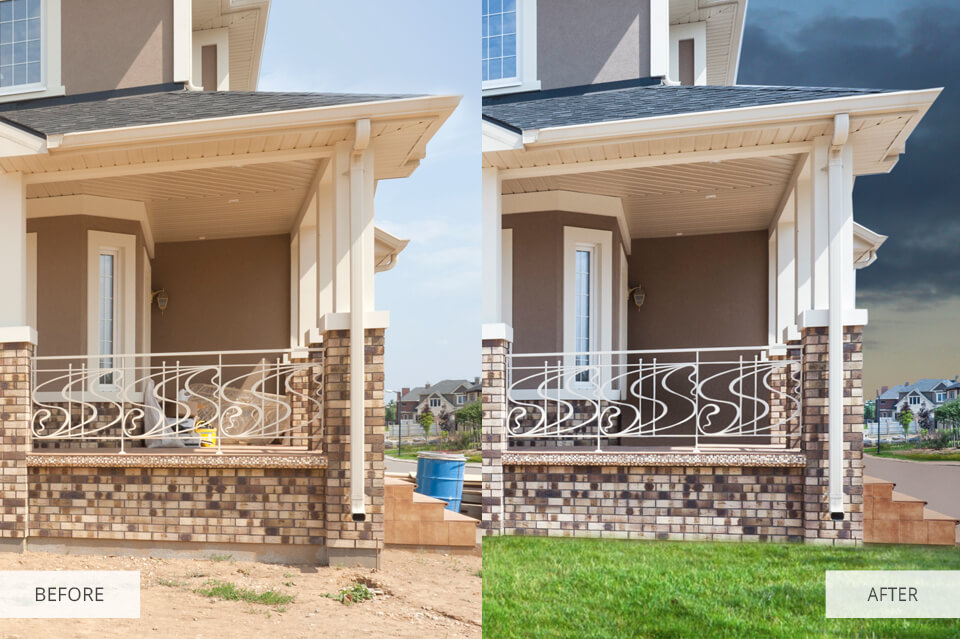 Distracting objects like cables, small furniture, and personal possessions can ruin the entire shot. It's better to remove them from the photo if you failed to hide them during the photoshoot. You can also request to add missing elements like the sky, lawn, or furniture.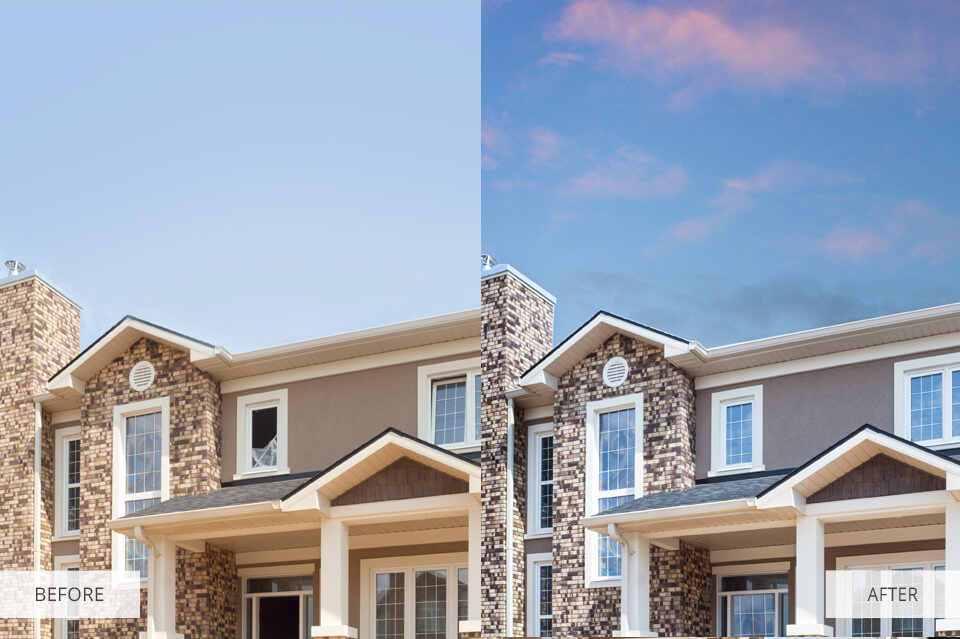 A buyer will be more interested in a house if you have high-quality photos of it taken during both the day and night, which a retoucher can create by using a single image.
If you also replace the clouds and add a lawn where there is none, you can consider that house sold!
So whatever issue ruins of shots of any genre, you now know where to seek help. We hope that our review of the top 3 retouching services was helpful and convinced you that sometimes it is better to rely on professionals if you want to have something done perfectly.
TOP