Best Paid and Free Lightroom Presets
Lightroom presets are ideal assistants for professional photographers who need to edit a large number of photos quickly, and for beginners, who want to improve personal photos but don't have time to learn Lightroom in detail.
These packs of paid and free Lightroom presets are designed for a wide variety of photography genres such as portrait, still-life, landscape, wedding, street, family, fashion, and newborn. All tools work in automatic mode, but you can change settings to achieve better and more realistic results.
1. Black and White Lightroom Presets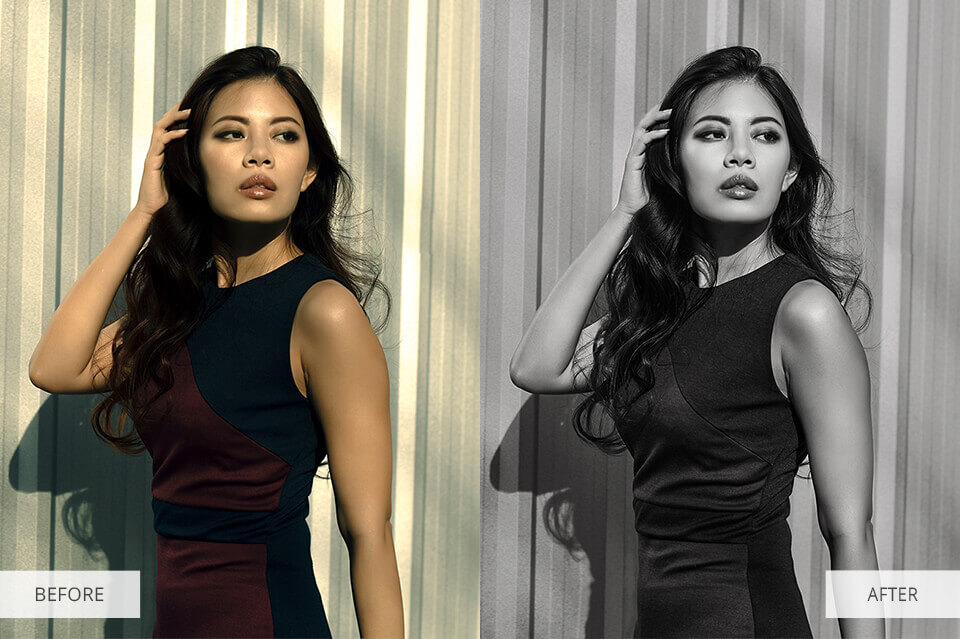 Thanks to these presets, you can embellish your images with classic, matte, HDR, and other effects. Moreover, these black and white Lightroom presets work well with all genres of photos. Apply them to portraits, wedding or street photographs and achieve an impressive look.
2. Majestic Landscape Lightroom Presets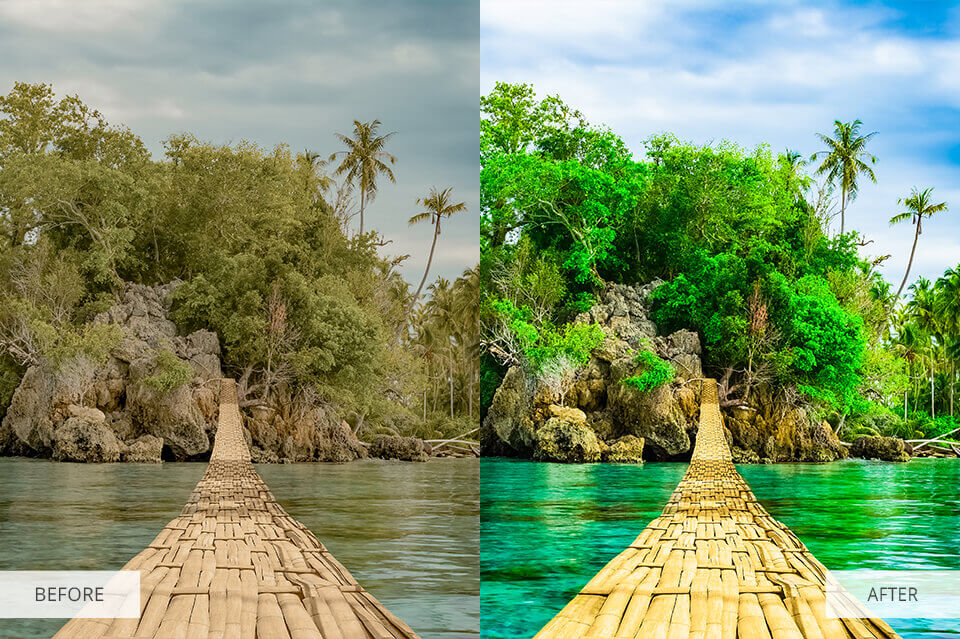 Using these filters, you increase the contrast level and make your photo more detailed. The colors become more saturated and black tones get darker. By applying these presets, you can achieve a realistic HDR effect in any landscape photo.
3. Wedding Photography Lightroom Presets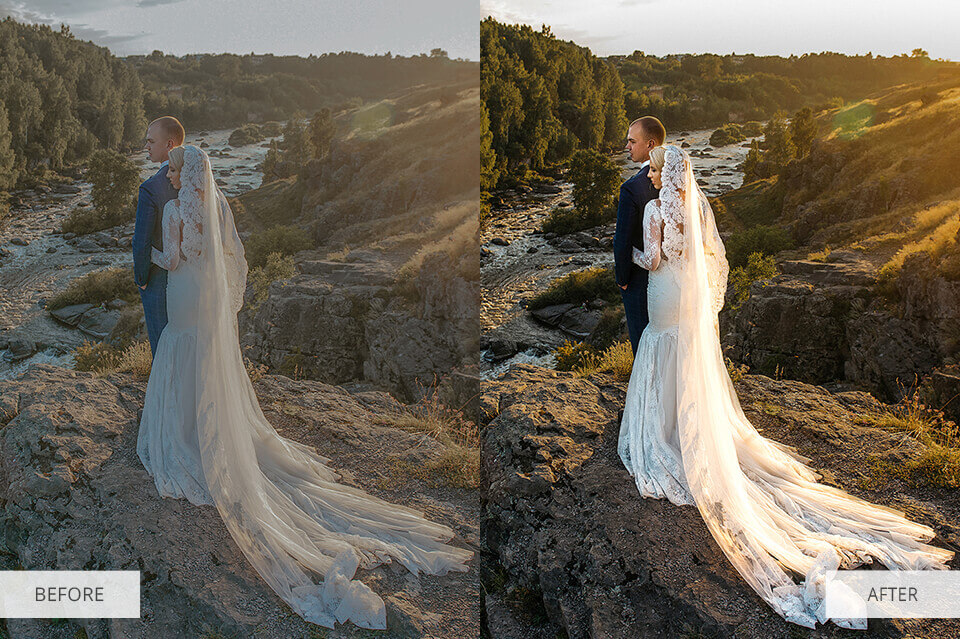 Apply these presets to make your wedding photos more saturated and dramatic. These effects will easily improve white balance, contrast level, and also make all colors more saturated and soft, creating a gentle end result. Besides, they are an indispensable thing for batch editing and color correction.
4. Matte Lightroom Presets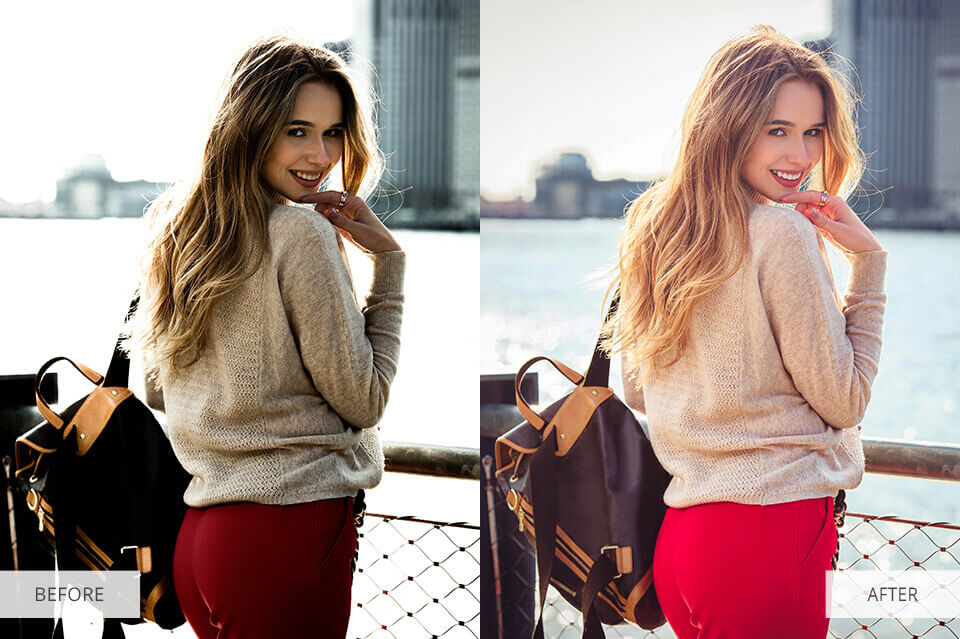 Add a pop matte effect to your wedding, street, portrait, newborn, and travel shots by applying this Adobe Lightroom presets free collection. They will give a specific atmosphere to photos by slightly blurring the colors. Images will look softer and resemble photos printed on matte paper.
5. Pastel Lightroom Presets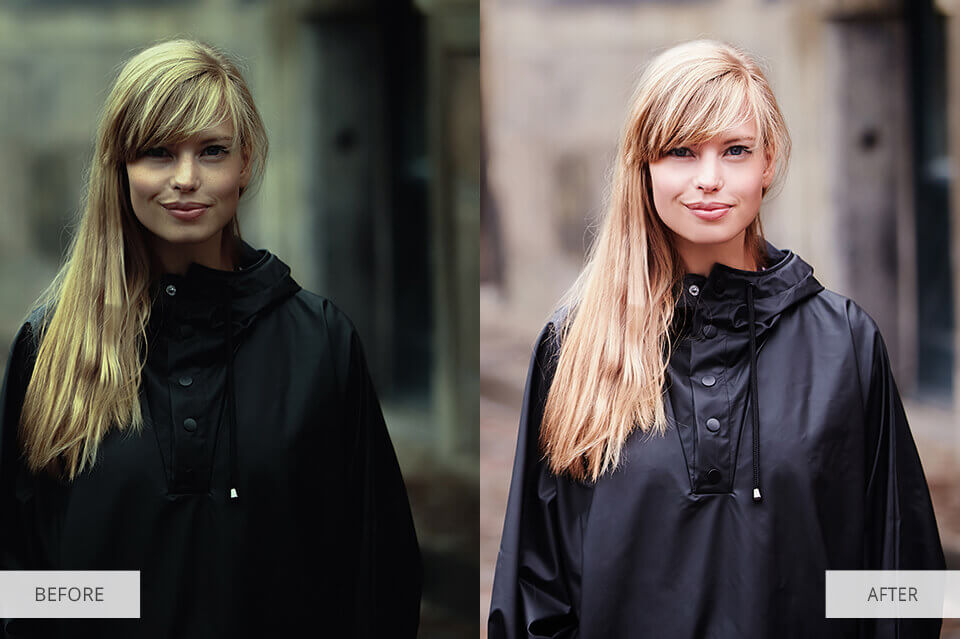 These presets were developed by a team of professional retouchers to enhance photos taken in any lighting conditions and to give them a soft pastel look. The plug-ins are suitable for portraits or newborn images taken indoors, as well as for your shots from journeys or weddings.
6. Honey Moon Lightroom Presets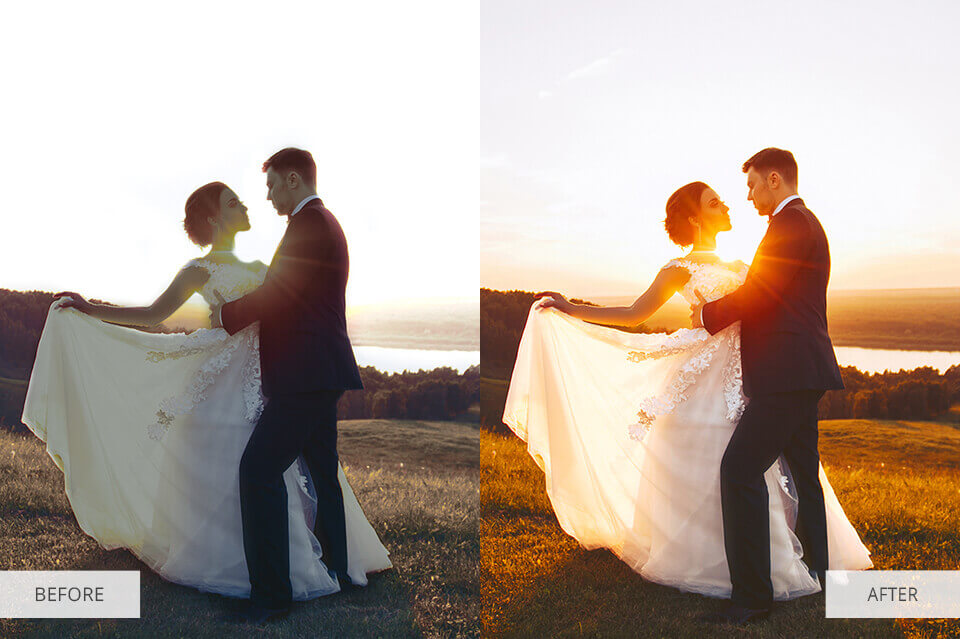 HoneyMoon Presets are designed to enhance outdoor photos taken in any weather conditions. These wedding presets add softer tones to pictures, increase contrast, and also make photos lighter and more saturated. So they can be used for photos with poor lighting.
7. Dark Moody Lightroom Presets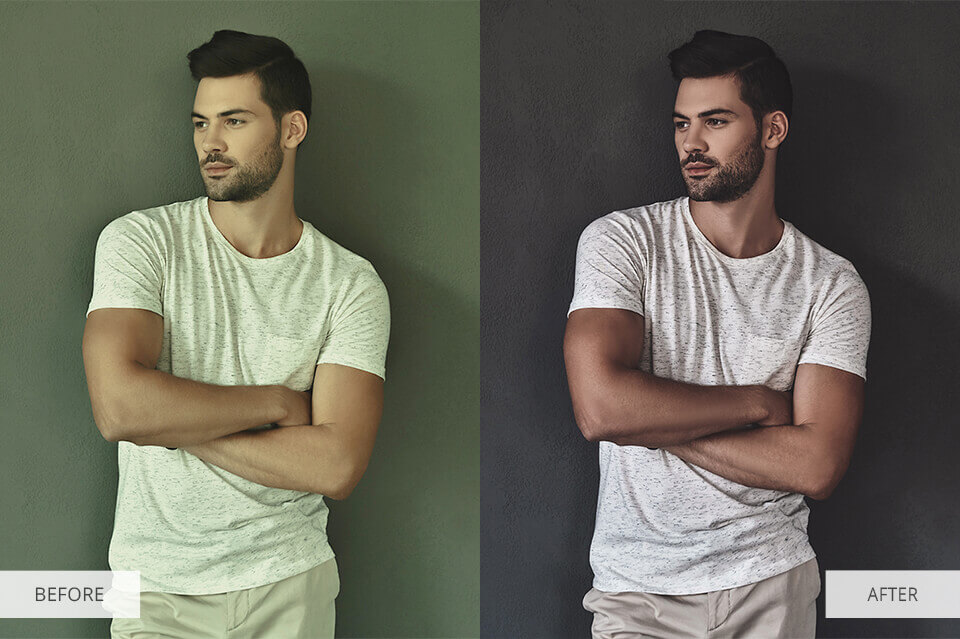 This pack of presets adds a vintage effect to each photo and turns the color palette into a more muted and softer one. Each free Adobe preset from this collection is perfect for portraits taken against a landscape background or interesting architecture.
8. Fashion Lightroom Presets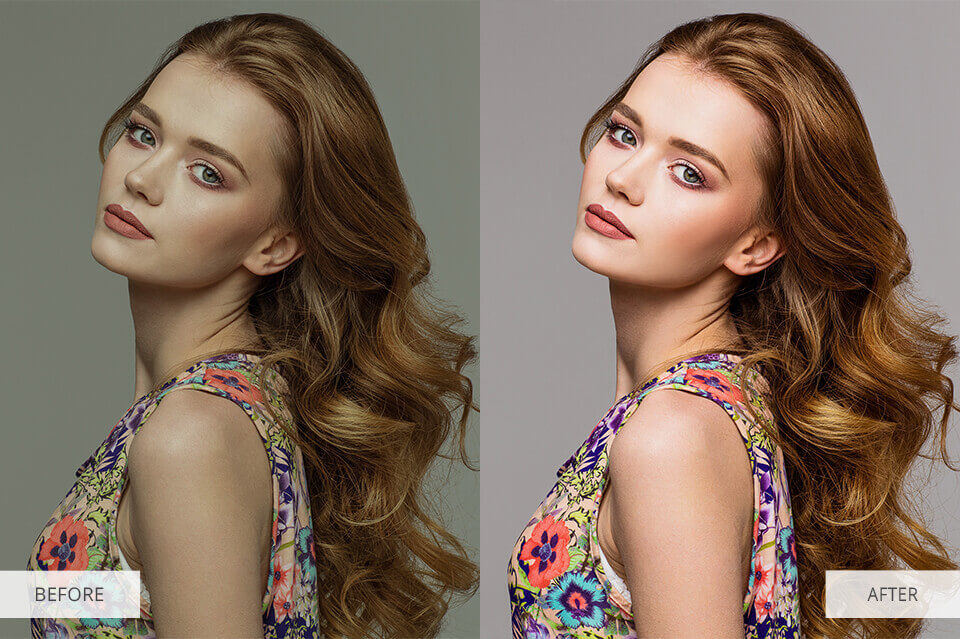 This filter pack is suitable for fashion, advertising, and studio shots. Use these presets for your RAW images to make them more attractive and to emphasize the beauty of clothes and accessories. For deeper fashion post processing address a photo retouching service.
These fashion presets are easy to use so they are great tools for both pros and amateurs. If you are taking your first steps in portrait photography, download this set of Photoshop actions for portraits to give your pictures a professional look.
9. Interior Photography Lightroom Presets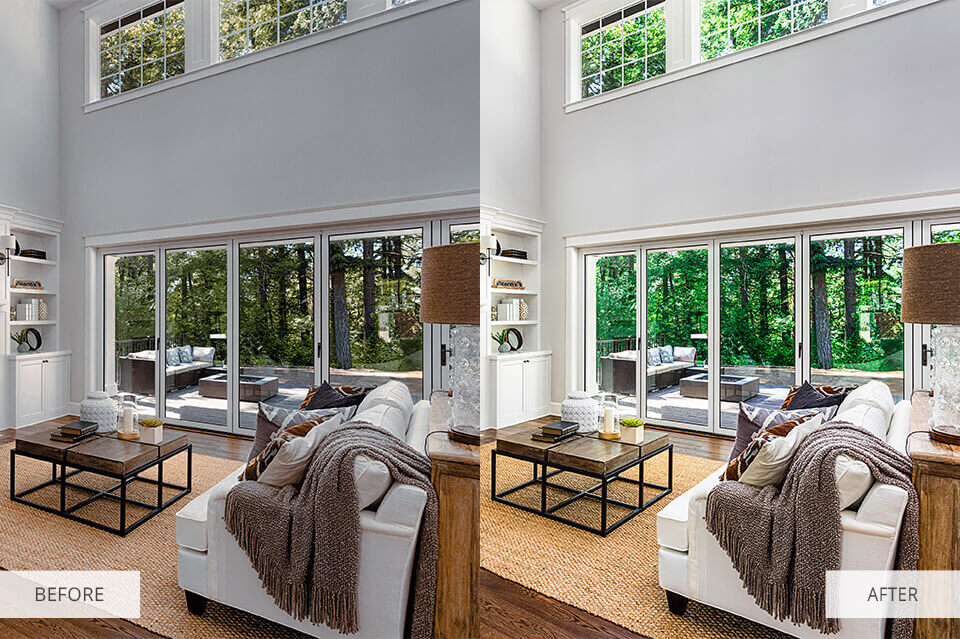 If you are engaged in real estate photography, this set of presets is just for you. They are designed specifically to improve interior photos. You can ehnance detail, colors, and completely remove the yellowness from white areas applying this free Adobe preset kit.
10. Dark Film Lightroom Presets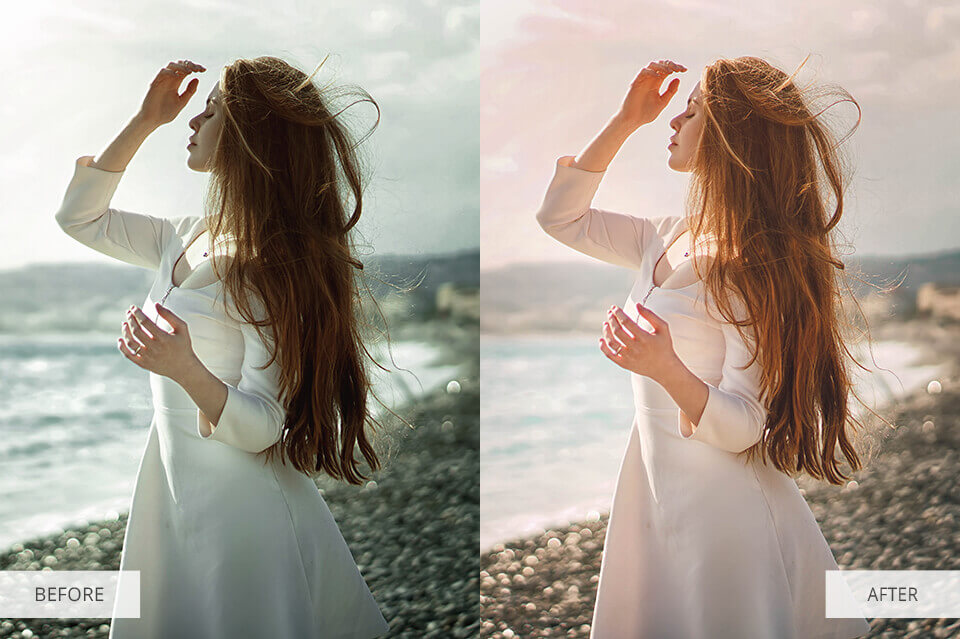 Despite the name, these presets will make your photos brighter. In this case, the "lost" details will appear again. The pictures won't be oversaturated and the colors will be softer and more vibrant.
11. Chocolate Effect Lightroom Presets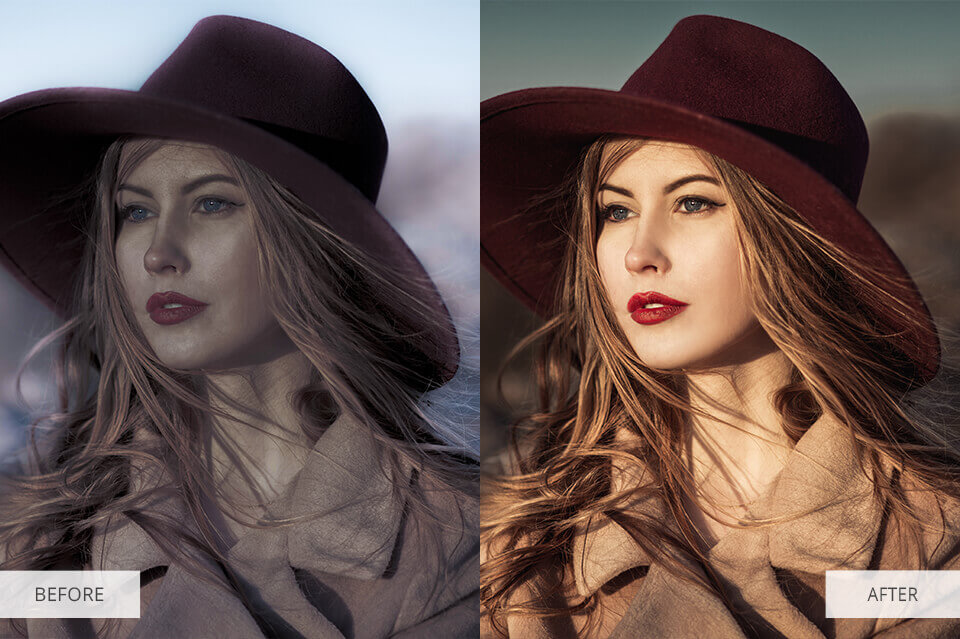 These automatic filters are suitable for photographs of any genre and give them a milk chocolate tint. They will make your picture warmer even if it was taken in a cloudy cold weather.
Also, this free Lightroom preset brightens the pictures preserving realistic colors. To give the same color grading to your videos, you can try these film grain overlays.
12. Orange and Teal Lightroom Presets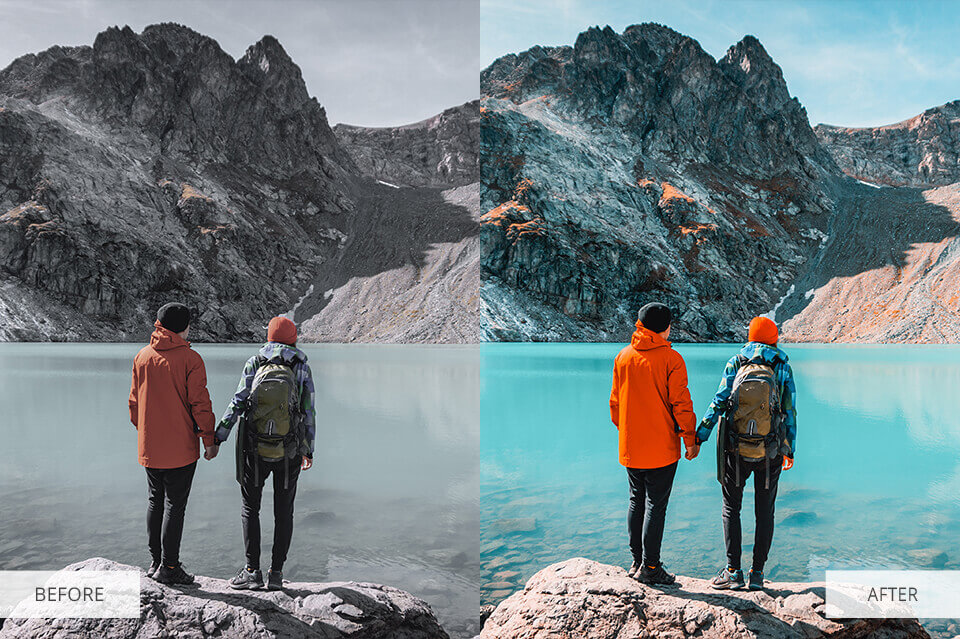 This collection of presets is designed for pictures with a natural background. They will make your pictures breathtaking thanks to the unique combination of colors.
To achieve the most harmonious look, you can customize each filter according to your picture. If you haven't developed your personal photography style yet, get inspired by this awesome set.
13. High Contrast Lightroom Preset
Contrast photos always look more expressive and professional. The high-contrast effect guaranteed by Lightroom presets always makes the image more dramatic, emphasizing all the visible details.
You can use these filters for both color and B&W pictures. They are ideal for street photographs taken on a bright day.
14. Light and Airy Lightroom Presets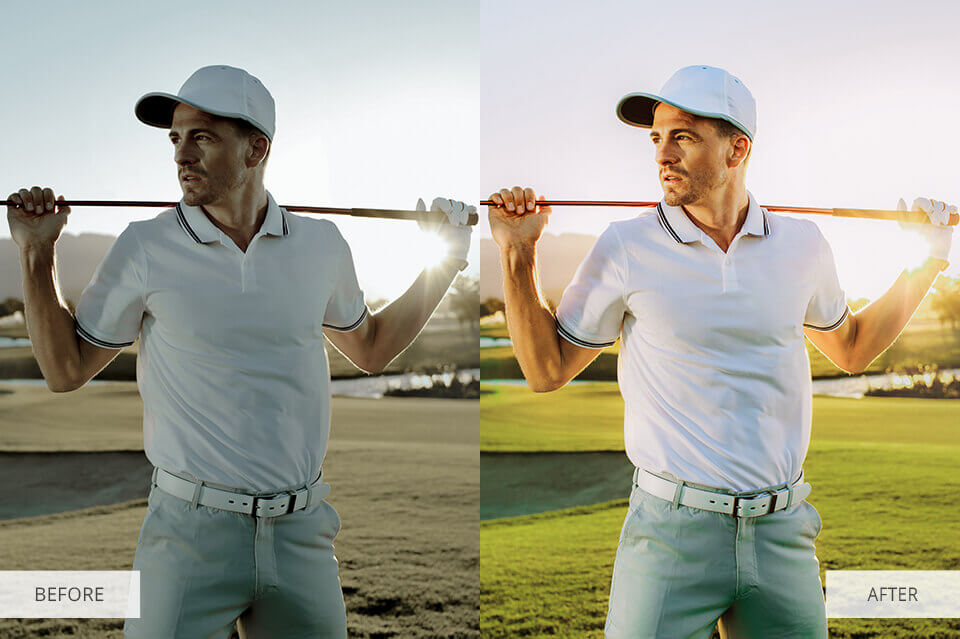 Make your dark and boring photos brighter and airy with this Adobe Lightroom presets free pack. Fill your compositions with warmth, peace, and calmness.
With these free presets, your photos will become vivid and saturated. The skin tone in portrait shots will look very natural.
15. Food Photography Lightroom Presets
These presets are designed to turn your food photos into professional works. Presets saturate the color of each product, increasing details. They also separate the background drawing attention to the main element.
16. HDR Effect Lightroom Presets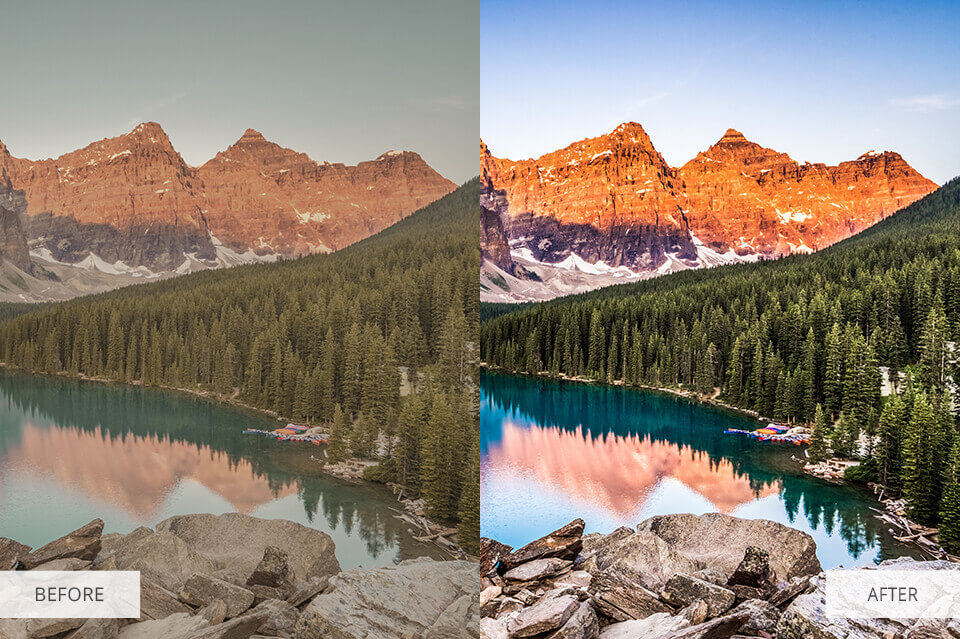 These HDR presets turn outdoor photos of landscapes into great photos due to the HDR effect.You can adjust the settings and choose the best value of the HDR effect for your pictures.
17. Let it Snow Lightroom Presets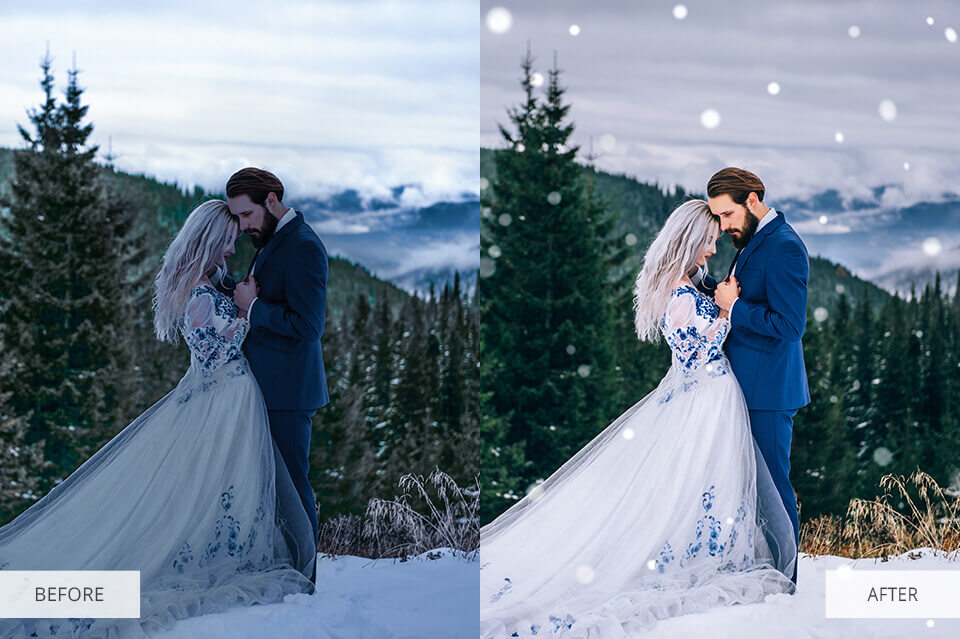 With this bundle of presets, you won't need to look closely at the weather forecast waiting for snowy days for your photoshoot. These filters will add realistic snowflakes to the photo, as well as put bright accents both in the sky and in the clothes of the subjects.
18. Portrait Pro Lightroom Presets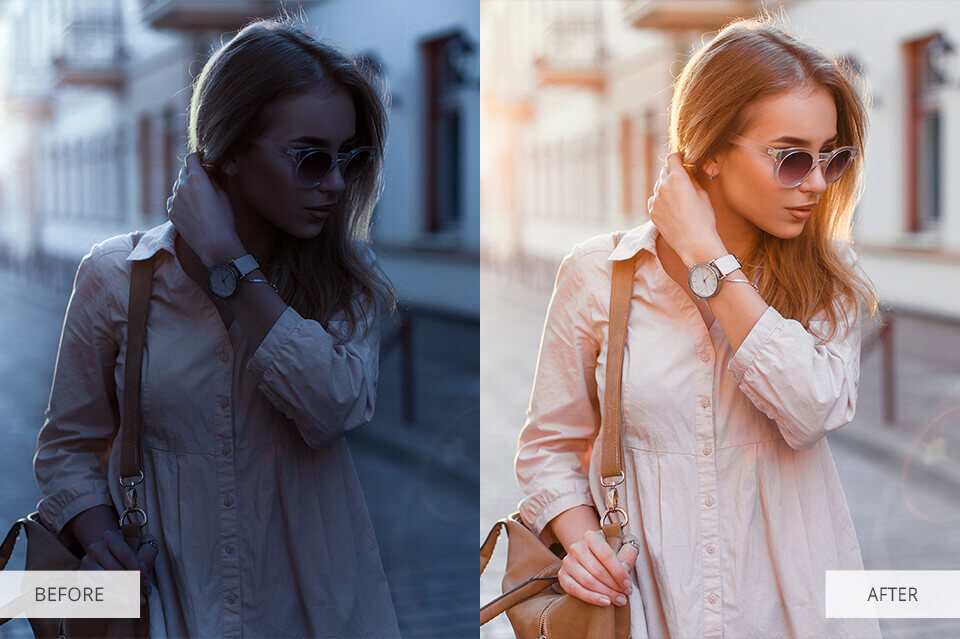 If you specialize in portrait photography, then pay attention to these presets. They improve the tone of the face and eliminate minor defects but at the same time allow your picture to maintains a natural look. Also, this free Lightroom preset pack will enhance and brighten the environment around the model.
19. Newborn Pro Lightroom Presets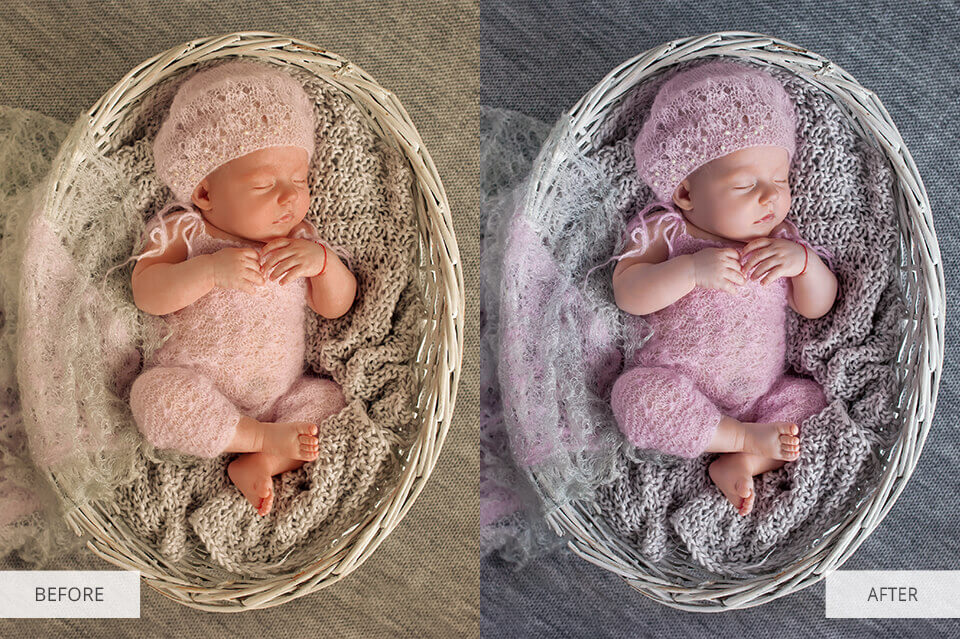 This collection was created specifically for editing newborn photographs. The main feature of the presets is improving the skin tone and eliminating any redness. But all the important details remain preserved.
20. Underwater Photography Lightroom Presets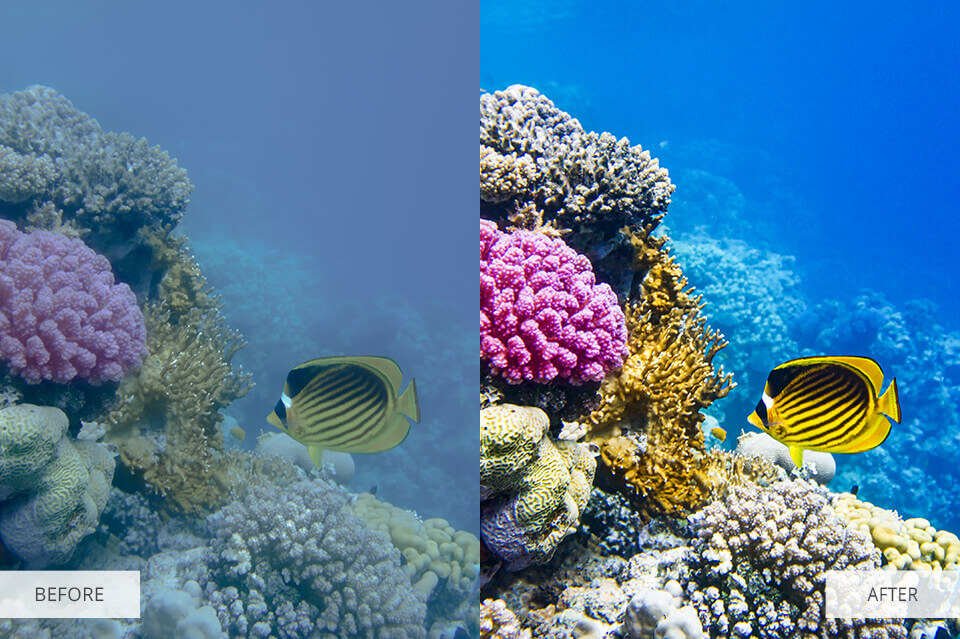 If you are a fan of underwater photography, then this pack is a must-have thing in your Lightroom toolkit. These presets easily get rid of the haze, improve contrast, and add more saturation to each color.
If you work in Photoshop, download these Photoshop plugins and filters to simplify your photo editing.
DOWNLOAD FREE
COMPLETE COLLECTION
MOBILE COLLECTION
TOP