How to Add a Photo to Another Photo in a Few Clicks
Want to glue your photos together for an unusual effect, but don't know how? No worries! We can assure you it is not so hard as it seems. You don't need any skills or knowledge - only a couple of useful tips. Good news: we will share them with you right now!
In this article, we'll tell you about a number of easy ways to add a photo on a photo. They range from simple to sophisticated ones. Some don't even require installing a program to edit your pictures. We'll also help you to upgrade your images in a few easy steps using PhotoWorks. The software offers a full range of tools together with an intuitive interface, which makes it perfect for a beginner. So you sure will find the best options here. Let's get started and finally learn how to add a picture to a picture.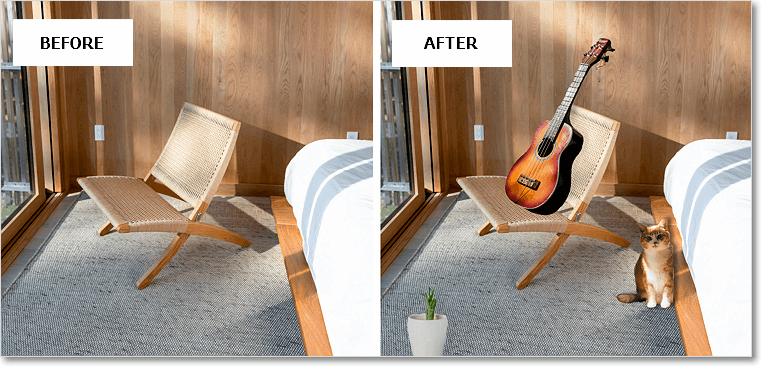 Combine your images into a new artsy photograph
Doesn't it look amazing? Want to insert a photo into a photo like this? Download PhotoWorks and do it with ease!
Now you've got the software and you're ready to see it in action. We'll show you how to insert a picture into another picture in a handful of simple steps. So let's get to it!
Step 1. Import Your Picture
Start the program and add the photograph you want to edit. To do that, click Add Photo or simply drag and drop the necessary file from your folder.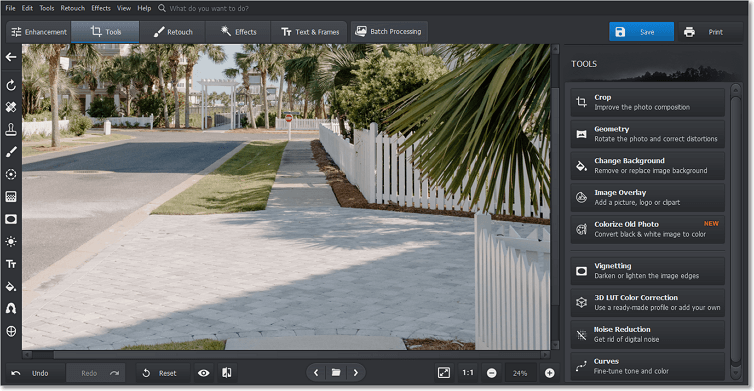 For a start, insert the image you need to improve
Step 2. Add an Image to Your Photo
Open the Tools tab and hit Image Overlay. Then choose Add Image from File to select the picture you want to use. Make sure to adjust opacity and other settings before clicking Apply.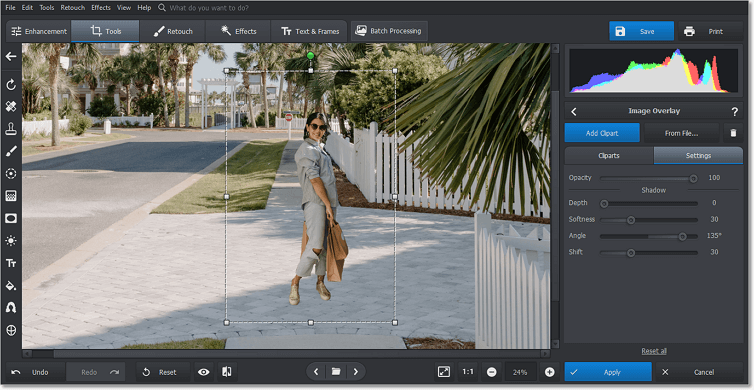 Apply an image and experiment with different settings
Step 3. Save Your Edited Photo
Finally, make additional changes, e.g. crop the photo, write a signature, apply a filter, or click the blue button above to export the edited image in the file format you need.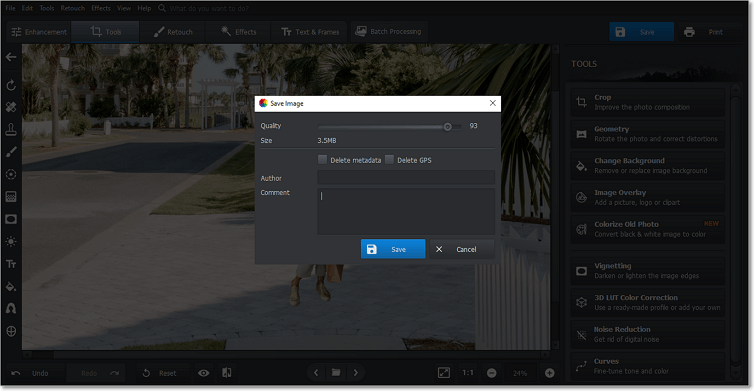 Time to share your new picture
As you can see, with PhotoWorks, you may easily add a picture to a picture on Mac and Windows within the click of a button. Apart from combining images, there are so many useful tools at your disposal that you can use to turn almost any of your ideas into reality. For example, you sure would like to enhance the quality of a photo. The program does it automatically.
Quite often the object we try to capture gets out of focus, but it's not a problem anymore. You can fix blurry pictures with ease. Likewise, you might need to blur out a part of a picture. Moreover, PhotoWorks offers a wide variety of filters, including Movie effects, Toning effects, etc. You can even make a picture look vintage. Don't hesitate to try it yourself!
Alternative Ways to Add a Photo to a Photo
Want to consider other options as well? No problem! Now we'll tell you about other useful tools to get two or more photographs together. Let's begin with mobile applications. To edit the photographs on the go, try PhotoLayers. It lets you combine pictures together using one as a background layer and the other as an additional layer, whose opacity, brightness, warmth, etc. can be changed as well. The app is available for both Android and Apple devices. As for Photo on Photo Editor, it also allows you to naturally blend two photographs together. However, you can only download this app from Google Play.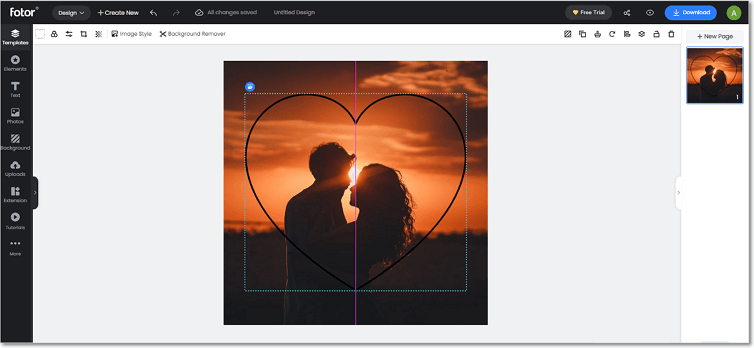 Here's how you can edit a picture online
Besides, nowadays you can find various services online including photo editing tools. With Fotor, you can add an image to an image without having to download any software. What's more, the features you need for combining photos are absolutely free. In case you're looking for a program with more sophisticated features, check out Adobe Photoshop. With this software, you can forget about any limitations: try different blending modes, master double exposure, create collages, and so much more.
Wasn't Adding a Picture to a Picture a Piece of Cake?
As we've said, there are lots of easy ways to edit a photo, and now you know how to add an image to another image in the easiest ways. In this article, we've talked about mobile applications for users living a hectic life, about a professional computer program for perfectionists, and a universal online tool for lazy ones who don't want to download anything. What's more, we've shown you step-by-step how to edit a picture onto another picture in PhotoWorks. We can say without a shadow of a doubt that this photo editor is the best option for any user, since it is so easy to use and has everything you need. Now go ahead and try it yourself!
PhotoWorks
Need a program to add a picture to a picture?
PhotoWorks is the right one!
TOP