How to Make a Photo Montage in Just a Minute?
Don't know any way to montage an image without struggling with some professional software? Instead of diving into the abyss of Photoshop and wasting time on learning other complicated photo editors, turn to PhotoWorks. This software is made both for novices and pros in photo editing, so you won't have to spend precious time on thinking about how to make a photo montage .
What tools can you use in PhotoWorks? Here is a short list of features that will help you create an awesome pic:
Background removal tool that works through strokes
150+ gorgeous photo effects that you can apply in just one click
A large collection of ready-to-go backgrounds
Healing brush and Clone Stamp for removing unwanted objects
Smart Auto Correction and Portrait Magic tools to fix all the flaws
Using a powerful program is an essential part of making a solid looking work. However, if you want to draw more attention, your picture should be based on some interesting ideas, tell a story or evoke certain thoughts and feelings too. If you're stuck for ideas, you can look up some cool photo montage ideas on the Internet.
Before
After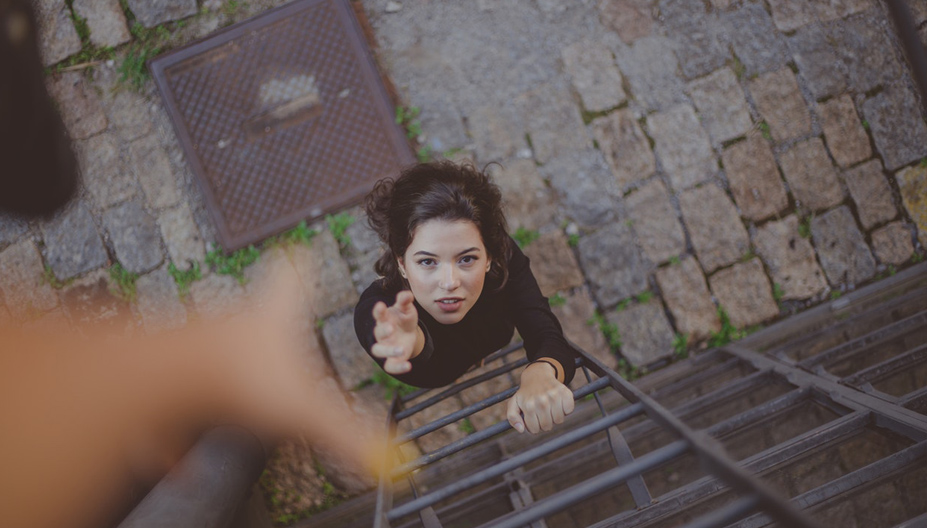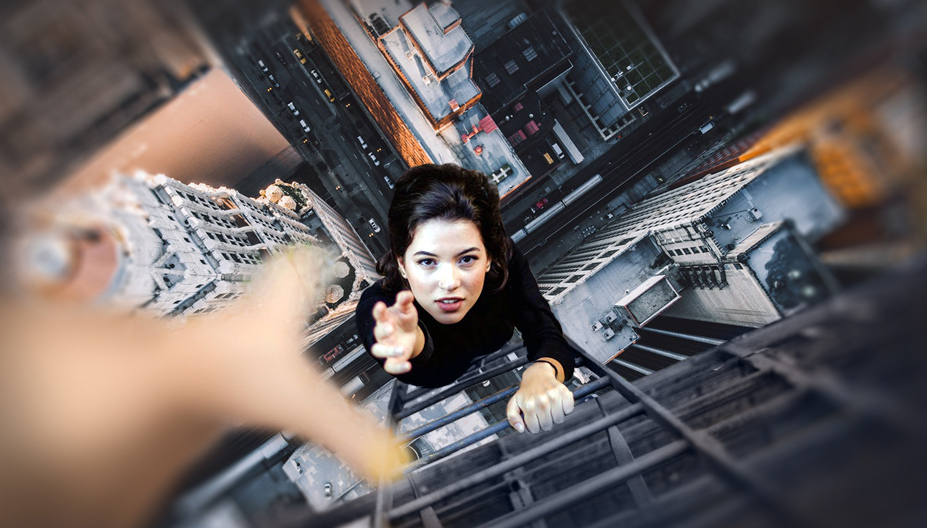 Photo montage example made completely in PhotoWorks
So, how to create a photo montage? Where to start? Since you'll be creating a picture from elements of other images, you should carefully pick each piece to gather them later into a solid art. You might have already noticed that the background and overall surroundings is a key element for creating the right atmosphere. That's why the background changing tool will become your best friend.
You will find one in PhotoWorks - it will help you change or remove the surroundings in a few strokes.
Here are the steps to follow in PhotoWorks:
Step 1. Pick the Change Background Feature
Start the photo montage maker and drop in your image, go to the Tools tab and select Change Background.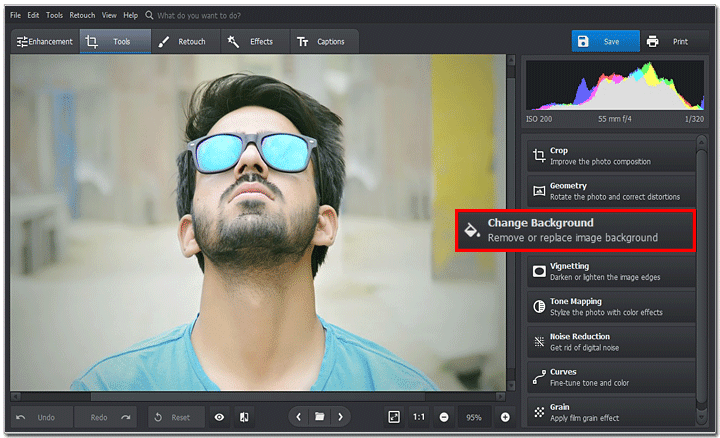 Start with adding your photo
Step 2. Use a Special Brush to Paint Over the Object
Pick the Object brush and mark the object you want to keep with a green line. No need to struggle and be 100% precise - just a few strokes here and there.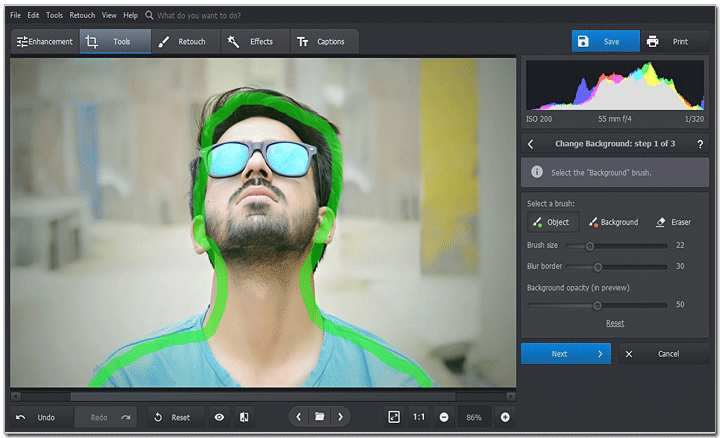 Lay down some strokes to mark the object
Step 3. Point Out the Background
Switch to the Background brush and mark the surroundings you want to remove with a red color. PhotoWorks will separate the object and the background automatically after analyzing your markings. Now click Next.
Separate the background with the red lines
Step 4. Make Corrections If Necessary
Sometimes the background and the object are very similar in color and tone, so you may need to do some manual corrections. Lower the background opacity to see all the flaws and use the corresponding brushes to adjust the lines.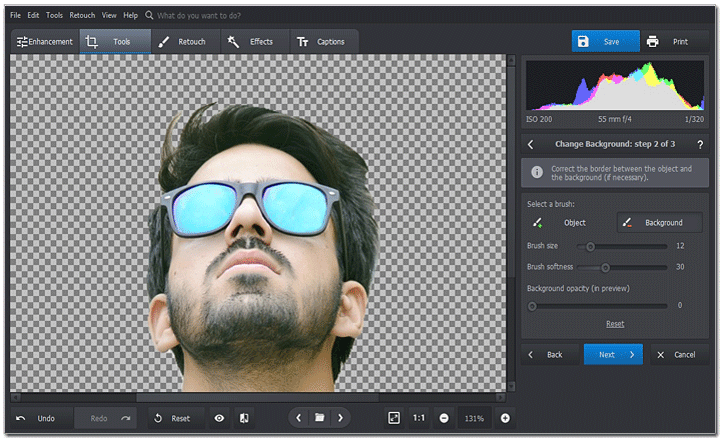 In our case, we made just a few manual fixes
Step 5. Add a New Background To Finish the Montage
When you click Next, the software will add a default white background. Now, you can either open the built-in collection and use a ready-to-go background or upload your own image. If necessary, save your pic as a PNG with a transparent background.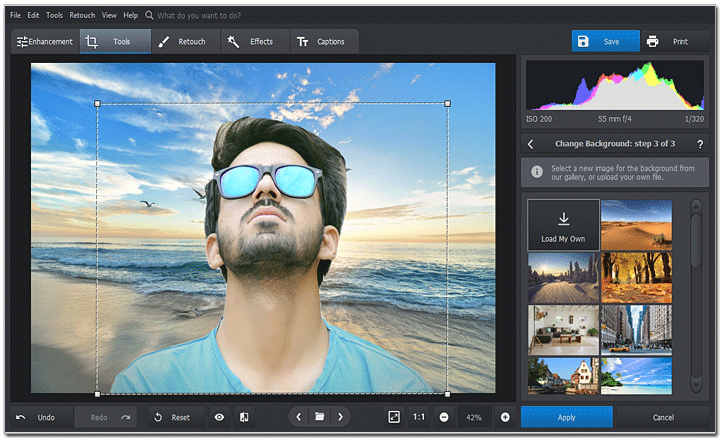 We went with a custom background
Easy as pie, isn't it? Just like we said. No tricky selections that make you sweat and be afraid of ruining everything with one wrong move. Simple, smooth and enjoyable! So, why not test it out right now with different picture montage techniques? Just click the button below to download the latest version:
Still not sure if PhotoWorks suits you or just prefer visual instructions over text tutorials? Then check out this step-by-step video guide to see these montage creator in action: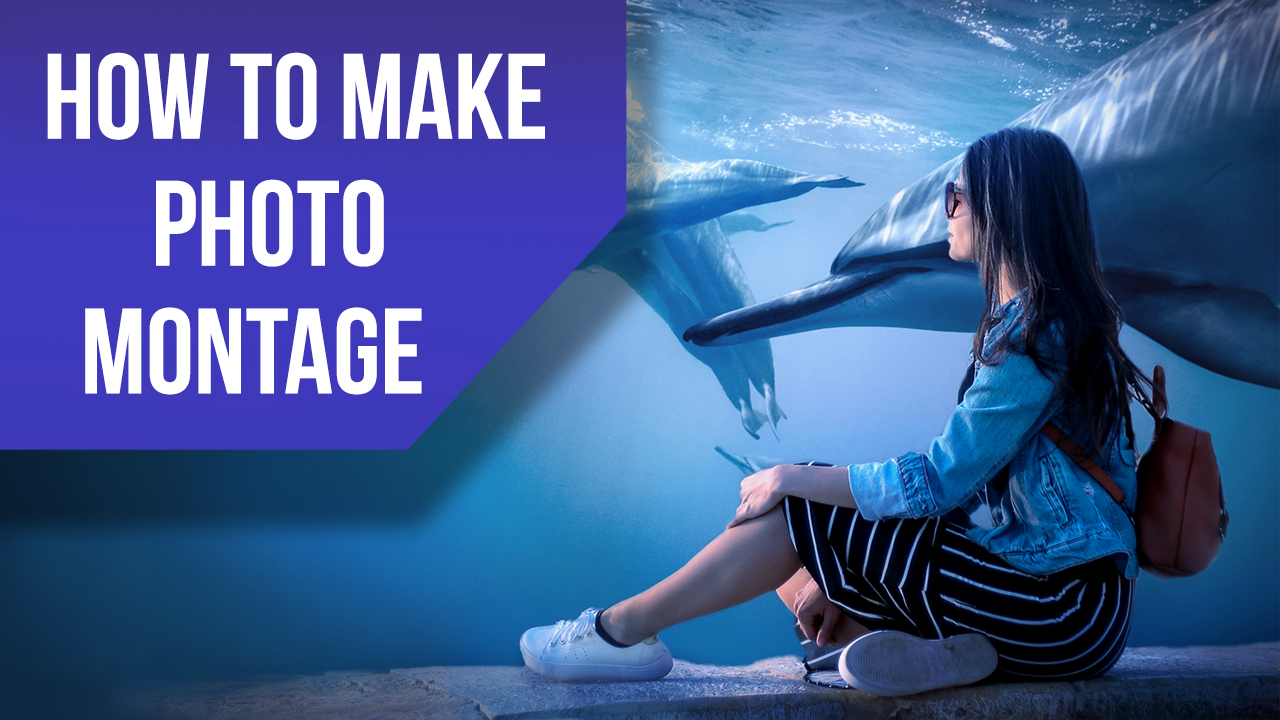 Now, a little bonus! If you wonder how to make a photomontage that will definitely stand out, look at the following features.
Insert stylized captions
Some of you may say - wait, the captions will distract the viewer's attention. That's true, but only if you fail to choose a suitable font and place the captions correctly. A well-inserted text may even complement your picture. Check out our tutorial on how to add captions to photos to learn these tricks. Alternatively, you can add stickers to photos and turn your images into funny and cool-looking postcards.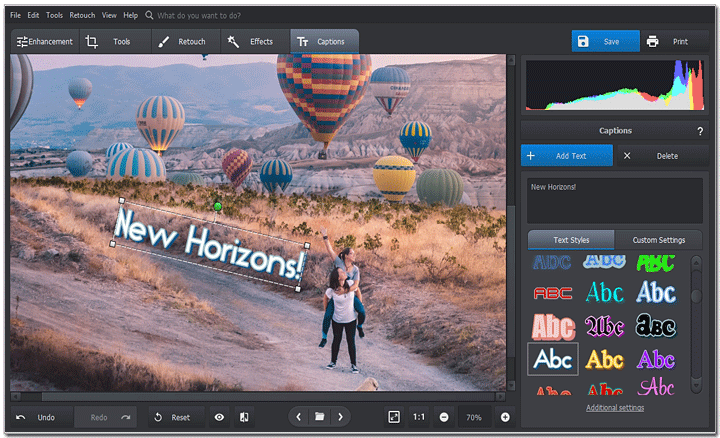 A delicate caption is a great choice for a gift card
Add grain to make your image look older
Bring in some retro vibes into your image. And we don't mean some mainstream vignettes or popular black & white effects. Instead, go ahead and add grain to your photo. This will throw a pinch of smooth noise and make the image look like an old movie shot.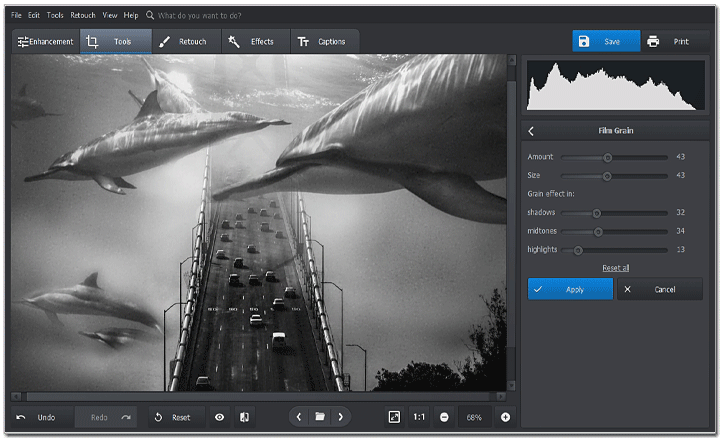 This trick works perfectly for street and architectural photos
As you can see, there are lots of tools that you can use for making a photo montage in PhotoWorks. However, if you're up to other editing like portrait retouch, object removal or just want to enhance the quality of a photo, PhotoWorks will be a great choice too. Or maybe you need to restore some old photos with your precious memories? Use PhotoWorks to restore old pictures in a few clicks. No matter what your goal is, with this software, it will be easy and fun!