How to Remove Black Background from Images with AI
People often use a dark contrasting background to snap objects and people so it's easier to separate them from the backdrop in post-production. If you are one of those people and now need to remove the black background from your image for a business presentation, creative photo montage, school project, or other reasons, you will learn to do that without any hassle in this guide.
We will be using an easy and budget-friendly tool for the job, named PhotoWorks. It's a photo editor for PC and Mac that you will find efficient whether you are a complete beginner in photo processing or a seasoned photographer who wants to save some time. The software has a well-considered interface packed with features yet easy to navigate even if you have zero experience in editing. PhotoWorks is run by an artificial intelligence engine that will do all the hard work for you. So the process will take you mere minutes.
We will show you how to get rid of the black background in 5 more ways - on Windows, Mac, Linux, iPhone, and Android smartphones, online and offline. Read the tutorial till the end to find the best way for you personally.
Before
After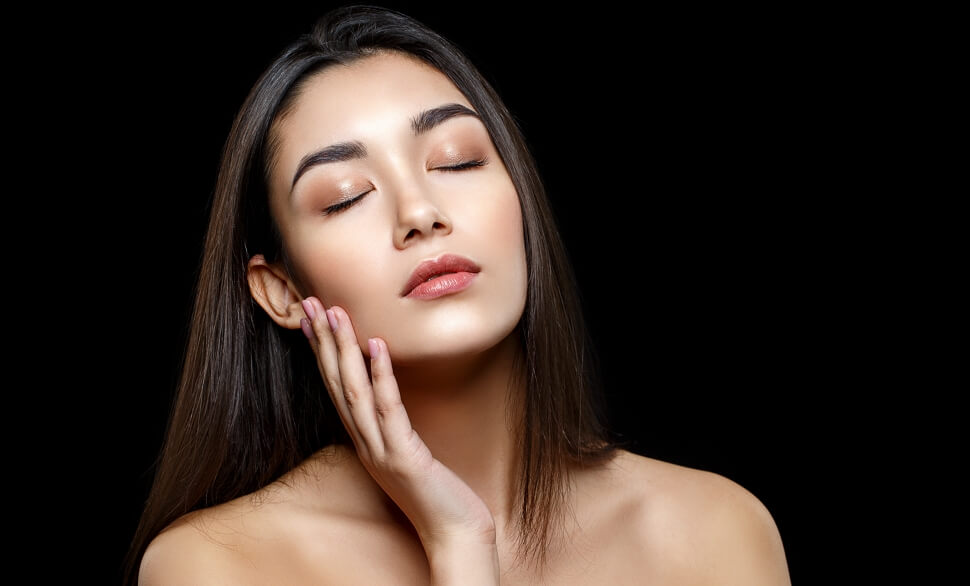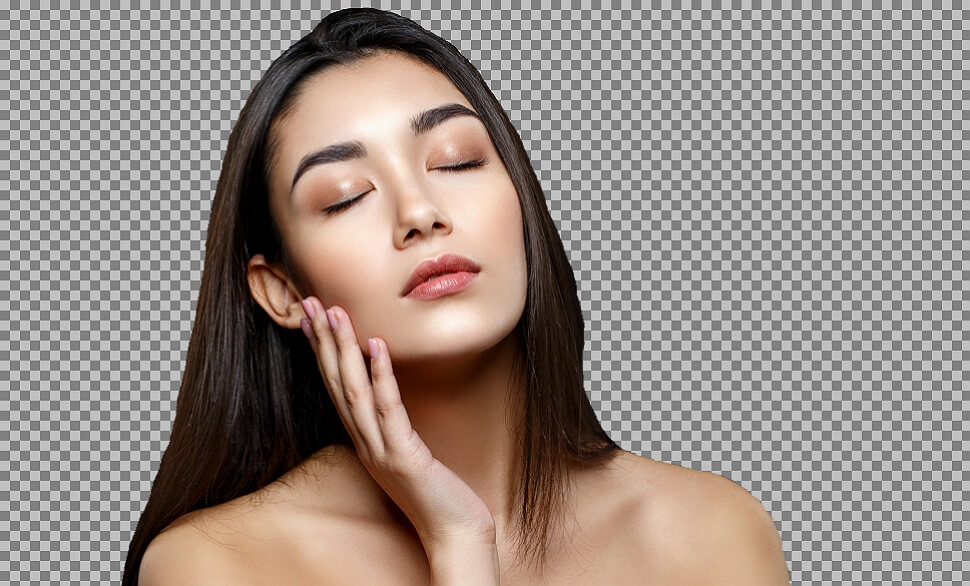 Make the black background of your image transparent
Looks exactly like the effect you need to achieve? Want to replicate it in your own photos? Get a handy black background remover that will make this task a piece of cake. Hit the green button below to download its free trial.
Now it's time you learn how to remove the black background from your images using this reliable photo editing program. Dive into the easy steps below and edit your picture with us. This way, you won't get lost even if you have never used this software.
Step 1. Import the Picture for Editing
Once on the startup screen of PhotoWorks, click the Open Photo button and choose the image you want to edit from your files. Alternatively, just drag and drop your picture into the program.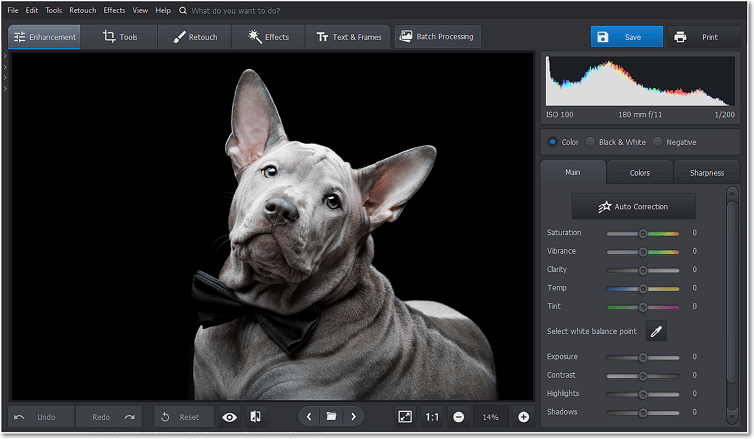 Open the image you want to edit in PhotoWorks
Step 2. Get Rid of Black Background
Switch to the Tools tab and pick the Change Background feature. Choose the Object brush. Before you mark your object, tweak the brush's size and border to make it more convenient. Then paint over the part of your picture you want to save. Do the same with the Background brush to stroke over the black backdrop. You don't need to cover the whole background - a single curved stroke is enough for the program to recognize what needs erasing. The next step allows you to correct your selection manually.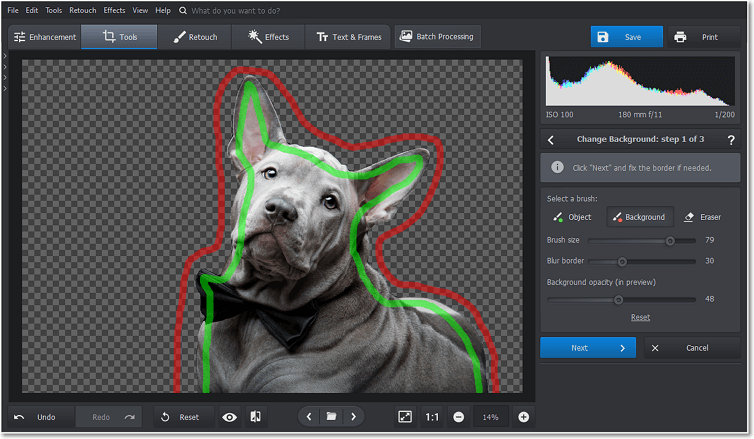 Let the editor recognize your object and background
Step 3. Save Your Edited Image
Hit Next to skip to the final step of the background removal process. Click the Save with Transparent Background button. Then choose a folder on your PC or Mac hard drive where you want to keep your brand new PNG with no background.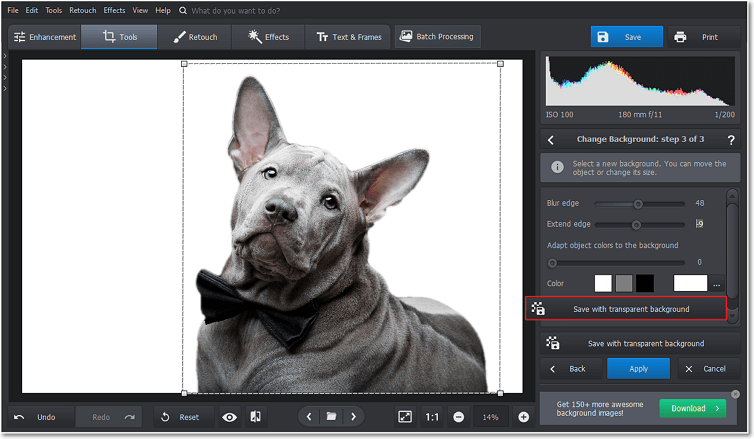 Export your PNG with transparency settings
OPTIONAL: Step 4. Add a New Backdrop
Want to give your pic a new background or use it to make a photo montage without leaving PhotoWorks? Choose the Select Background Image option. That will allow you to put your photo against one of the stock backdrops from PhotoWorks' pre-installed collection or over a picture from your computer gallery. After you do that, hit Apply and Save to export your image.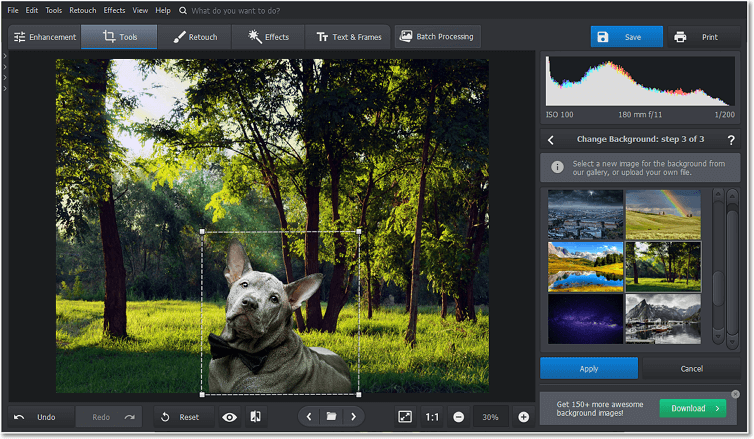 Put your picture over a new background of your liking
PhotoWorks will quickly remove the black background from your photo. However, there is so much more you can do with its help. The program will also let you add a picture to a picture whether or not one of those images is a PNG with a transparent background. You will also be able to watermark your pics to protect copyrights or add a date and time stamp to photos to archive them. PhotoWorks will also help you convert RAW photos to JPEG files, PNGs, BMPs, and TIFFs. In addition to everything listed above, it's an excellent photo restoration program that masks vestiges of time. Get started with the program today for free, and see if it's the perfect fit for you.
Check out PhotoWorks video review that demonstrates the features of this program and the results you can get if you use it.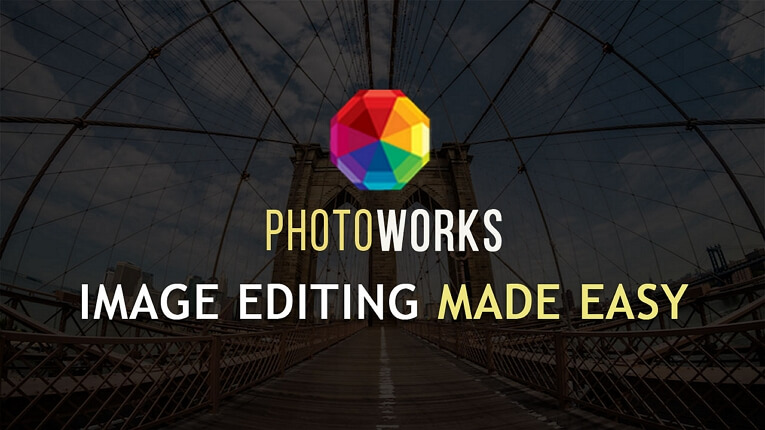 Post-producing single photos and even photo batches is quick and easy in PhotoWorks. Besides, the program is lightweight, which is why it functions properly even on old and slow Windows and Mac PCs. However, it doesn't have a Linux version yet.
Other Ways of Removing Black Background from Images
Want to dig into more options? Below, we have lined out 5 more optimal ways to remove a black background in your photo, whatever device you plan to use. Let's begin with Microsoft Office 365. It's a software suite nearly every office employee and student has. So if you casually edit your pictures and use MS Office 365 primarily for work and studies, this simplistic way for Windows and Mac might suit you. All you need is MS PowerPoint. However, suppose you don't initially have the programs. In that case, it is unreasonable to purchase them just for this task since they don't specialize in photo editing - you won't get much out of them in that regard.
Seeking a more proficient photo editor? Check out how to remove the black background from your picture with the industry's giant Adobe Photoshop. Although the program's interface is pretty overwhelming for a beginner, the software will bring your photos to the next level once you figure it out. Photoshop is respected in many creative fields - from photography to graphic design and typography. So if you are interested in these fields, this program is your go-to since you will eventually come across it. However, the subscription price might be a boundary for some amateur users who are not planning to monetize their creative hobby.
In case you are not looking for anything extravagant in your black background remover or prefer to avoid downloading new programs, use the online PhotoScissors editor specializing in that task. You can access it for free. However, removing the backdrop of an image is pretty much all you can do with its help.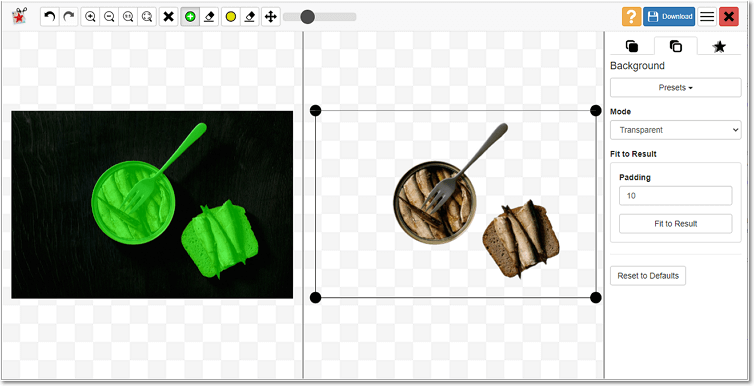 Remove the black backdrop from your pic in a click with the online PhotoScissors
If mobility is the top factor for you, check out Background Eraser for Android. It's free and helps remove the black background of your photo automatically and manually. After that, you can save your image with a transparent backdrop for other projects or give it a new background within the app. iOS users will find many analogs of this Android application in App Store. But keep in mind that in both cases you won't get a precise touch to editing since you risk skipping small details on the small screen of your smartphone. Besides, the quality of your image won't be the best if you use your picture for further editing on a bigger screen.
Final Words on How to Get Rid of a Black Background
Erasing a black background is a trifle, especially if you have an automatic picture editor like PhotoWorks. Just follow the steps we have explored in our tutorial, and you will complete the task when barely started. If PhotoWorks doesn't satisfy your needs, check out how to remove the black background from your images using the 5 fallback editors we have mentioned. Hopefully, this guide was helpful, and you enjoy your editing process to the fullest.
PhotoWorks
Remove the black background from an image!
Achieve professional results with AI-run PhotoWorks
TOP