How to Remove Haze from Digital Photos: a Clear Guide
Haziness can appear on your photos because of various reasons, from foggy weather to inappropriate camera settings. Photos of pros and amateurs alike can suffer from this defect. Although a little haze can add flavor to images, it is a nuisance more often than not. Luckily, it is also quite simple to fix. How? Let us see how to remove haze from photos with simple dehaze tools.
We will show how to do it with PhotoWorks, a user-friendly photo editor packed with features, from filters and effects to AI powered editing tools. Then we'll take a look at other photo processors with a dehaze filter that can help you save your shots.

Remove fogginess for sharpness and clarity
How to Dehaze Pictures with PhotoWorks
No matter why the picture is hazy, you can apply a dehaze effect to your images to make them clearer. Let's do it step by step.
Step 1. Install and Run PhotoWorks
Hit the button below to download the installation file. That's completely free. Then run the file and follow the installation instructions. Once the program is set up, run it from a desktop icon. Now you are ready to begin removing haze from photos.
Step 2. Add an Image You Want to Edit
Open your picture in the program. Go to the Tools tab at the top left of the window. Choose Dehaze from the list on the right.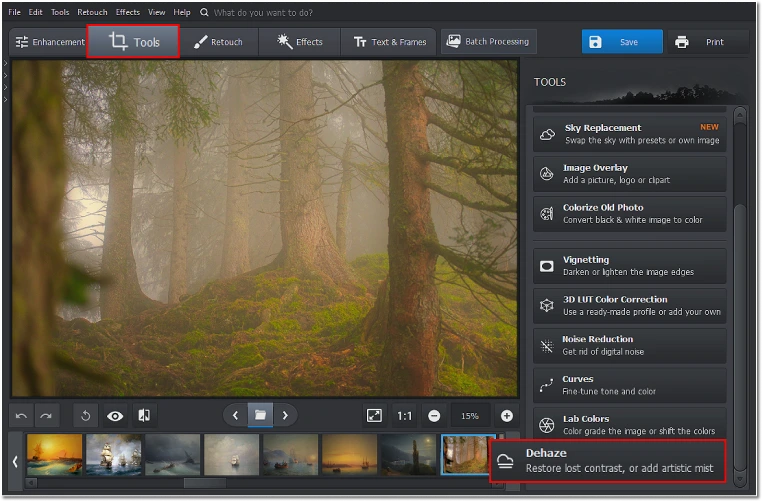 High humidity can cause complications during the shooting.
Let's try fixing it and make the image clearer.
Step 3. Adjust the Dehaze Value
Drag the slider to the right to add clarity and remove fogginess as much as you need. You can click Show Original to compare the result to an unaltered version of the image. Click Apply to save the changes.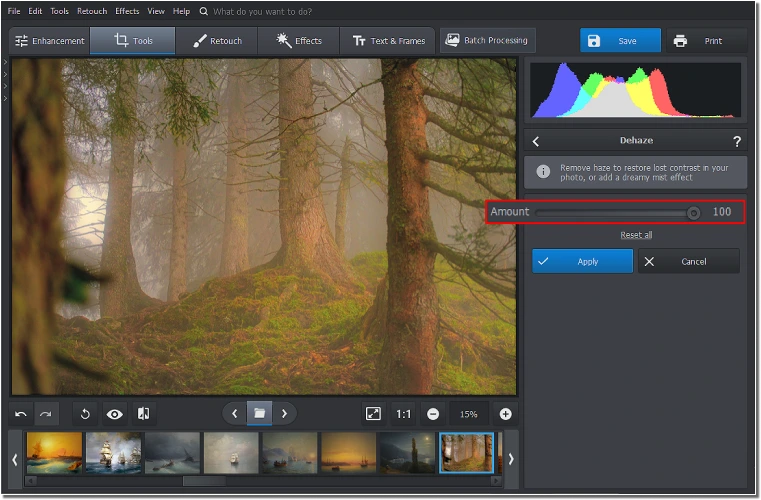 Move the slider to adjust the haze level
Step 4. Save the Result
When you have achieved the desired effect, click the Save button and choose the destination folder.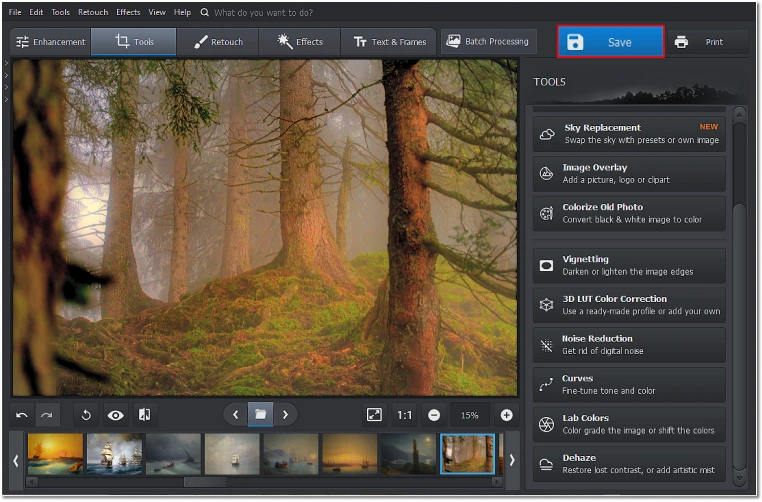 Export the edited image as a PNG, JPEG, or BMP
You can also watch a video on how to remove haze from photos, and maybe even draw some inspiration from those examples.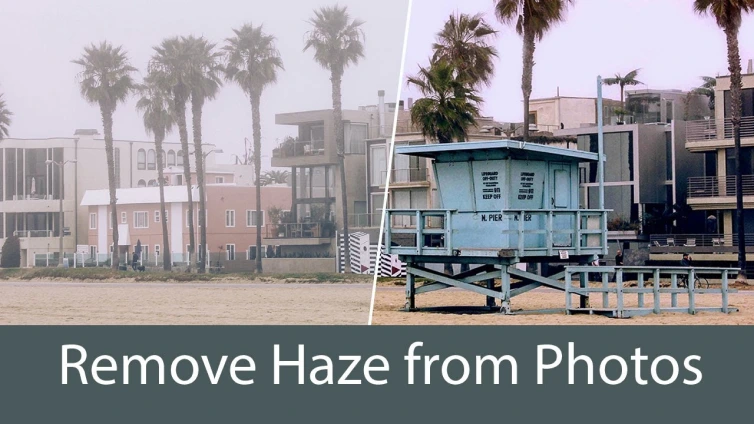 As you can see, using this app as a dehaze program is rather simple. And PhotoWorks is capable of so much more! There are other interesting features that can help you create amazing-looking images.
Other Things You Can Do with PhotoWorks:
Stylize images with effects and filters
Remove or change backgrounds
Removing Haze From Photos with Other Programs
PhotoWorks is a viable option, but there is a chance it might not be for you. In this case, another dehaze program might help.
Whatever you want to do with a photo, from a simple defog to a pro-level processing, Adobe Photoshop is most likely to be among the best tools for the task. It is a complicated program, but it can easily remove haze from a landscape or any other photo, once you figure it out. The dehaze slider is located on the basic panel. You can find it in the right part of the window. Drag the slider to the right to defog the picture. You can also work with color casts and apply filters for the best result.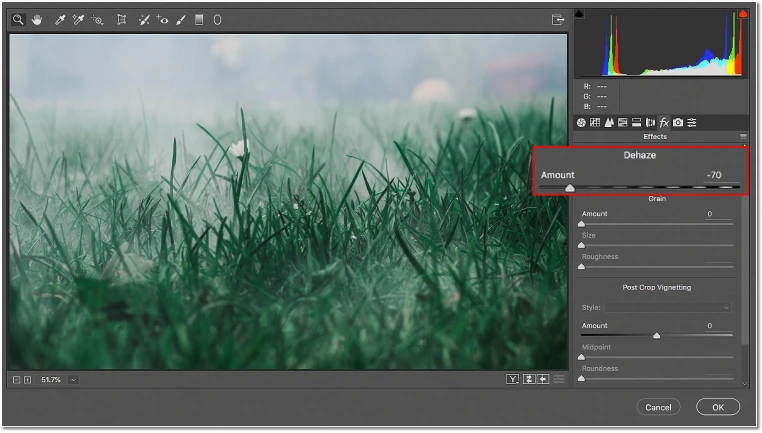 Using Adobe Photoshop to dehaze
Lightroom is another Adobe product that can reduce the fogginess of your shots. It is simpler than its "big brother", but still has a lot of functionality, including removing the fog. The dehaze filter you are looking for is located on the effects panel. Texture and clarity sliders are located right next to it, and they seem to affect the image in the same way. However, there is a difference, so it is best to adjust all three of them to maximize the effect. The algorithm is the same for the most part: add an image, move the dehaze slider, add other adjustments, and save the result.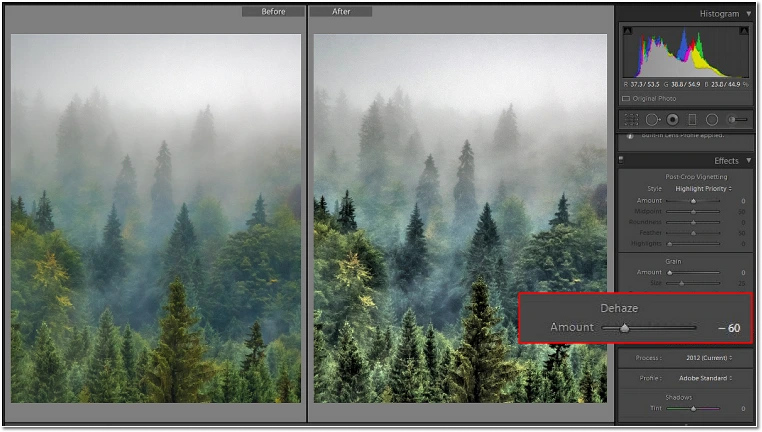 Removing fog with Adobe Lightroom
There is a mobile version of Lightroom, should you need to dehaze a photo on the go. Phone cameras are getting better and better, and so do mobile photo editors. With feature-rich modern apps, you can give your photos a truly high-quality treatment, and the mobile version of Lightroom is no exception. It provides a lot of editing options for photos and videos, however a lot of them are only available via paid subscription.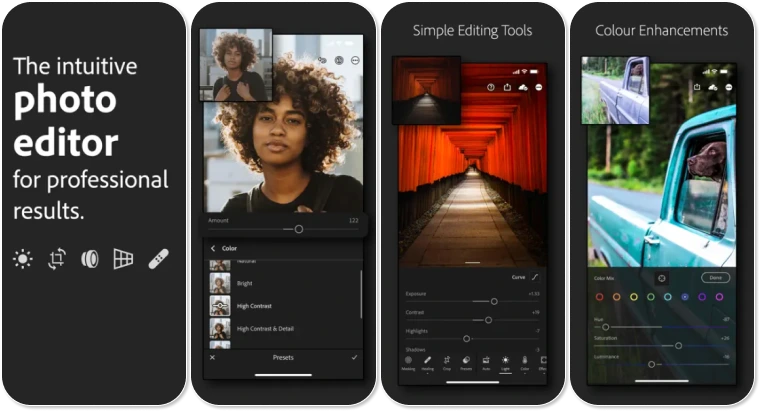 Adobe Lightroom Mobile interface
If Adobe software is a bit much for you, then let's see how to dehaze without Photoshop. Polarr is an online tool, which means that you can effectively process your photos without installing any extra software on your PC. The main page will greet you with a long list of available tools. Some features are guarded by a paywall, but you can do quite a lot with what is available for free.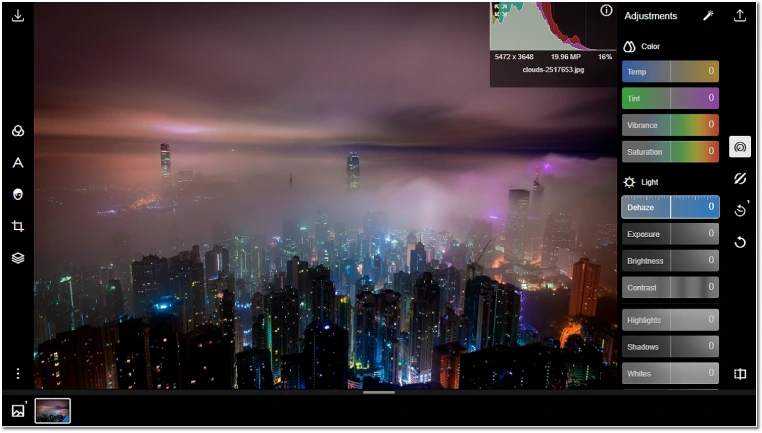 Improving clarity with Polarr
Now you know how to dehaze an image with different tools that can give new life and clarity to blurry old photos. There is surely an option that fits your need and skill level, be it a simple mobile app with a filter or a PC program with lots of knobs and sliders. Adobe products can provide a professional level of quality with enough time investment. Online and mobile solutions are good for having fun with your photos. But if you want a little more control over the result, then PhotoWorks is a tool for you.