How to Remove Shadows from Pictures with Minimum Efforts
Shooting with natural light, beginner photographers can find themselves in a tight situation as they need to take into account the sun position and its impact on the photo subject. Of course, a game of shadows is the desired effect in artistic photography but in most cases it is an annoying mistake that ruins an otherwise great shot. The shadow of you holding a camera, dark shades on the face of the person you shot or undesired dark areas on the background can still be erased in post production.
So how to get rid of shadows in pictures if you couldn't avoid them? PhotoWorks software is your perfect choice to brighten dark images taken at night and remove shadows from the person's face and other objects. Sounds good? Read this article till the end and learn how to edit your own shadowy pictures.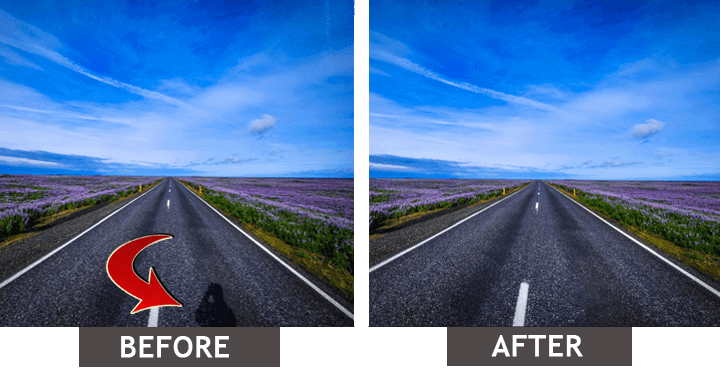 Removing shadow from image: Before-After
Step 1. Get Your Copy of PhotoWorks
Click the button below and download PhotoWorks installation package. Launch the .exe file and follow all the instructions to install this photo editor to your computer. Click the icon on the desktop and open the program.
Step 2. Choose the Healing Brush Tool
Add the photo you want to touch up to the app and switch to the Retouch tab. Pick the Healing Brush to save your picture. Its smart image processing technology will easily blend all kinds of imperfections into the rest of your picture.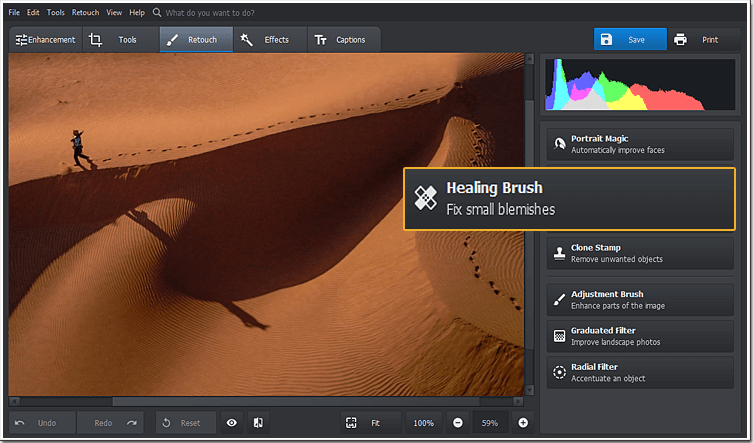 The Healing Brush is a universal remover of unwanted objects
Step 3. Remove a Shadow from Your Photo
Adjust the brush size to edit only the chosen areas - the smaller the brush is, the more exact changes you can make. Paint over the shadow to remove it. Feather and Opacity help you soften the edges of the effect applied. To maintain the sand texture here, use less feathering and decrease the Opacity setting.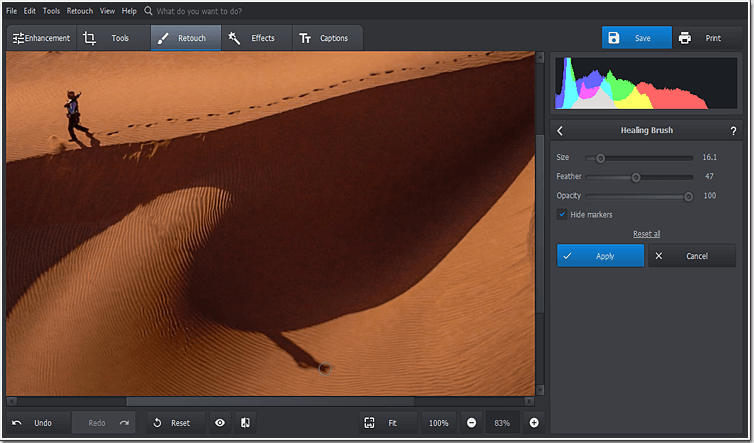 Carefully paint over the shadow you need to delete
Step 4. Make Sure the Shadow is Gone
Once the shadow is successfully removed, click the Show Original or Before / After button to compare the original image with the one edited in the program. If you're satisfied with the result, click Save and to keep this renewed image as a JPEG or PNG file.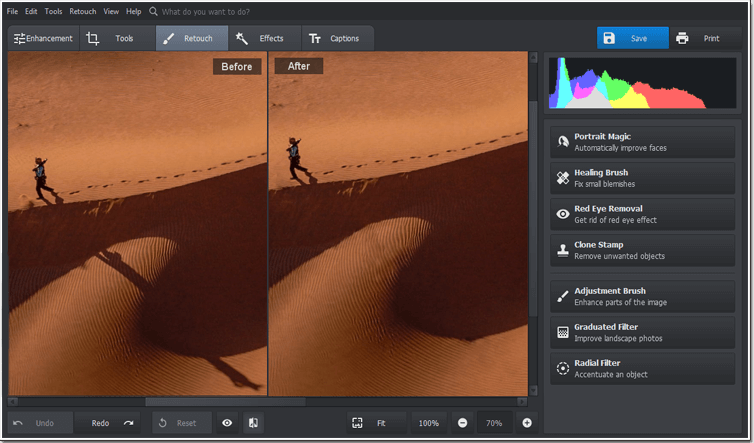 See the difference between the original pic and the edited one
With PhotoWorks, removing shadows from photos is as simple as ABC but this powerful software is capable of editing your images in a number of different ways - fix too bright pictures, straighten wonky lines, conceal skin blemishes on your portraits, remove unwanted objects and add captions to photos as a finishing touch.
Get started with PhotoWorks and make your photos shine in a moment!